[photo by Dagfinn Hobæk]
Norway's ethereal progressive rock collective WHITE WILLOW will release their seventh studio album, Future Hopes, through Laser's Edge this Friday, and Decibel Magazine is now streaming the entire LP ahead of its official street date.
WHITE WILLOW's Future Hopes features a heavy use of synthesizers, including the unique textures of the Yamaha CS80, the famed Blade Runner synth. The album was mixed by highly respected Norwegian Grammy-nominated engineer Christian Engfelt — known for his work on the Elephant9/Reine Fiske album, Atlantis, and the Todd Rundgren/Lindstrøm collaboration, Runddans — mastered by Grammy Award-winning audiophile legend Bob Katz, and completed with a specially commissioned painting by Roger Dean.
Decibel states, "Future Hopes is nothing if not diverse; each song on the album sounds different, from the soundscapes of 'Where There Was Sea There Is Abyss' to the guitar heavy sounds of 'Animal Magnetism.' The album also experiments with electronic and acoustic sounds, making it an unpredictable listen."
Decibel Magazine is now streaming WHITE WILLOW's Future Hopes in its entirety; listen RIGHT HERE.
Also see WHITE WILLOW's official video for "Future Hopes" at THIS LOCATION.
Laser's Edge will issue Future Hopes this Friday, March 31st; LP and CD preorders are live HERE, the standard digital version can be preordered HERE, and the hi-res digital version HERE.
WHITE WILLOW's first album since their well-received 2011-released Terminal Twilight sees the outfit exploring some of the most "progressive" territory they have ever ventured into, with several lengthy tracks and more instrumental passages than they are usually known for, musically building upon the foundation of its predecessor, with a more modern approach to production. The Future Hopes lineup finds Jacob Holm-Lupo and Mattias Olsson at the core of the band, and sees the return of several WHITE WILLOW stalwarts, including flautist Ketil Einarsen (Jaga Jazzist, Motorpsycho), keyboardist Lars Fredrik Frøislie (Wobbler, Tusmørke), and bassist Ellen Andrea Wang (Pixel, Manu Katché Quartet). New vocalist Venke Knutson is best known in her native Norway for a string of Top 10 hits and is well established as a solo pop artist.
"Future Hopes is another winning release from this extremely talented band. In fact, to my ears, it may be their best to this point. Four listens in and the album just keeps getting better and better. What more is there to say, other than: Highly Recommended! 9.5/10" – DPRP
"All that to say Future Hopes is tangible and accessible while at the same time theatrical and dramatic. It hits all the right notes all at the right time. The record is elegant, and progressive, without being pretentious, and some of WHITE WILLOW's best work. 9/10″ – Scene Point Blank
"This is music that transcends its own time. The album will sound as relevant, timeless, and beautiful in decades to come, as much as it does now. 9/10" – Metal Discovery
"The early part of 2017 has seen some strong releases already in the progressive rock genre, and you can add this latest from WHITE WILLOW near the top of the list. The nearly six years was well worth the wait! 4.5/5″ – Sea of Tranquility
"Future Hopes is forward-thinking piece of music with lots of emotion and a ton of electronic flow. The sound is definitely a little different than their past albums, but I rather like it due to the mournful tone and the synthetic nature of the music. I really feel like this WHITE WILLOW album deserves more attention, as there are parts on this album that best almost anything else I've heard this year. 8.5/10″ – The Prog Mind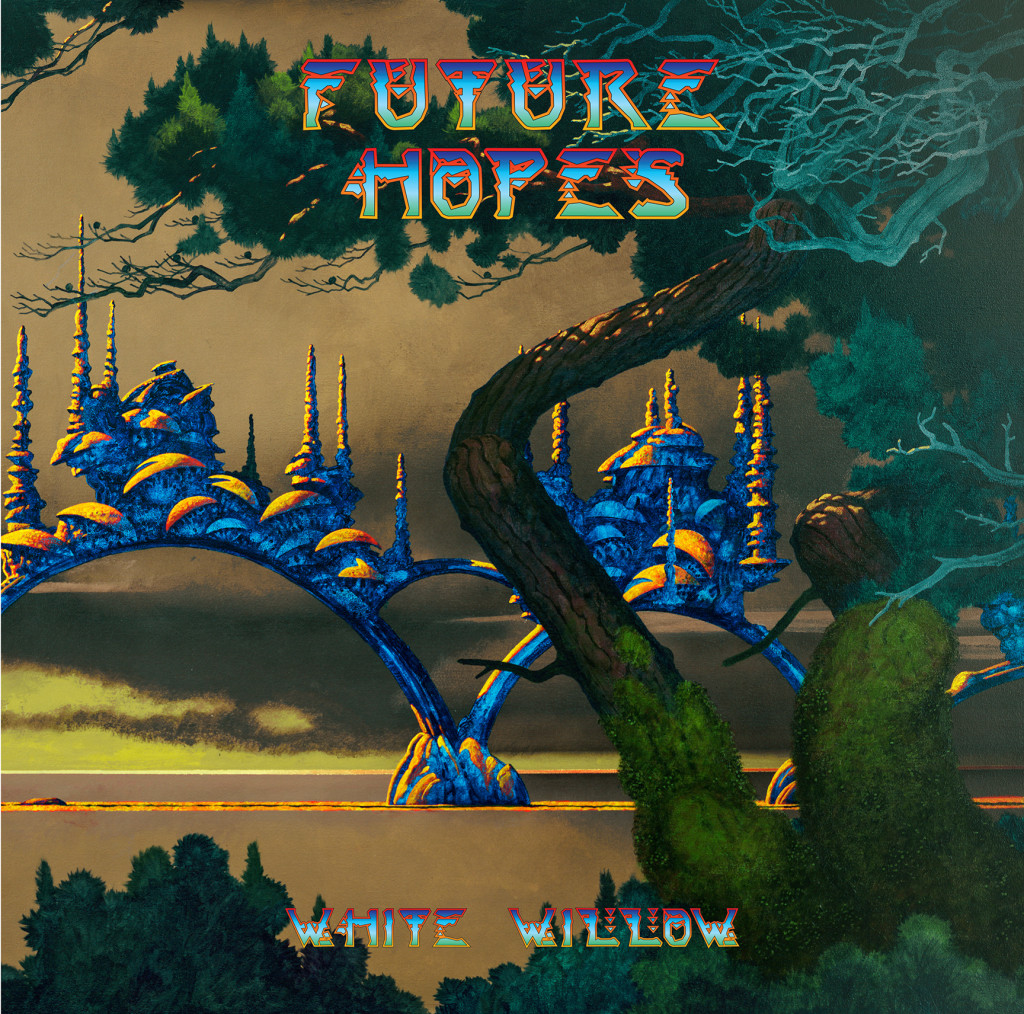 http://www.whitewillow.info
https://www.facebook.com/pages/White-Willow/47941758117?ref=ts
http://www.lasersedgegroup.com
http://www.facebook.com/TheLasersEdge
http://www.twitter.com/thelasersedge