[photos by Alvino Salcedo]
Having completed their tour of Europe in recent days, Denver, Colorado black metal outfit WAYFARER announces additional dates to their massive upcoming spring and summer North American tour schedule, posting an East Coast run with Falls Of Rauros. The band continues to tour in support of their latest LP, World's Blood, released last year through Profound Lore Records.
WAYFARER will tour across the Northwest from May 22nd through June 2nd with Inter Arma and Thanifaxath, including a performance at Northwest Terrorfest. A month later, WAYFARER heads back out alongside Scottish black metal outfit Saor, on their first stateside tour surrounding Fire In The Mountains Festival. The trek runs through the Midwest US into Canada and to the East Coast US into the third week of July. Here, WAYFARER will connect with Falls Of Rauros for the last leg of the tour through July 27th, followed by two solo shows as they tour their way back to the Rocky Mountains.
Find WAYFARER's World's Blood at Bandcamp HERE, the Profound Lore webshop HERE, and iTunes HERE.
WAYFARER Tour Dates:
5/22/2019 Hi-Dive – Denver, CO w/ Inter Arma, Thanifaxath [info]
5/28/2019 Oakland Metro – Oakland, CA w/ Inter Arma, Thanifaxath [info]
5/29/2019 Old Nick's Pub – Eugene, OR w/ Inter Arma, Thanifaxath
5/30/2019 High Water Mark – Portland, OR w/ Inter Arma, Thanifaxath
5/31/2019 Barboza – Seattle, WA @ Northwest Terrorfest [info]
6/01/2019 Bump Hq – Boise, ID w/ Inter Arma, Thanifaxath [info]
6/02/2019 Kilby Court – Salt Lake City, UT w/ Inter Arma, Thanifaxath [info]
7/15/2019 TBA – Rapid City, SD w/ Saor
7/16/2019 7th St Entry – Minneapolis, MN w/ Saor
7/17/2019 Reggies – Chicago, IL w/ Saor
7/18/2019 Cattivo – Pittsburgh, PA w/ Saor
7/19/2019 Atlas Brew Works – Washington, DC w/ Saor
7/20/2019 Saint Vitus Bar – Brooklyn, NY w/ Saor
7/21/2019 Lee's Place – Toronto, ON w/ Saor, Falls Of Rauros
7/22/2019 Piranha Bar – Montreal, QC w/ Saor, Falls Of Rauros
7/24/2019 Geno's – Portland, ME w/ Falls Of Rauros
7/25/2019 O'Brien's – Boston, MA w/ Falls Of Rauros
7/26/2019 Wonderland Richmond, VA w/ Falls Of Rauros
7/27/2019 529 – Atlanta, GA w/ Falls Of Rauros
7/28/2019 Hi Tone – Memphis, TN
7/29/2019 Riot Room – Kansas City, MO
WAYFARER's third LP, and Profound Lore debut, World's Blood paints a hallucinatory picture of the Western frontier and the haunting presence of the blood in the soils from a culture lost to time, telling a story that is uniquely American, as reflected in the cover; an antique photograph by Edward S. Curtis taken in Montana in 1908. A reflection of the Rocky Mountains and high plains of their native Colorado, WAYFARER, draws influence as much from the dusty, dark Americana of the "Denver sound" and the scores of epic Westerns as they do the fury and melody of black metal. Recorded in the winter of early 2018 at The Thousand Caves in New York under the watchful production of Colin Marston, the band brings something original to the table with a sound that is at once aggressive and honest.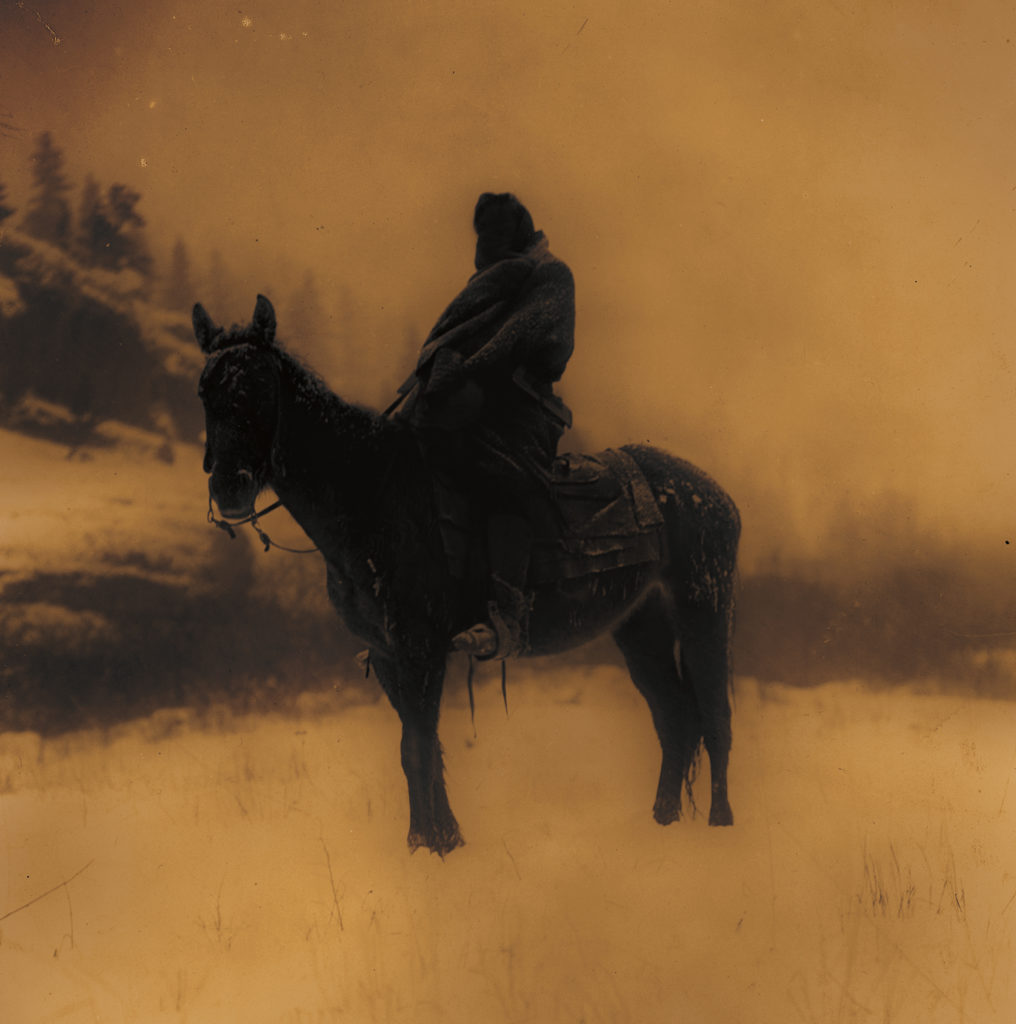 https://www.facebook.com/wayfarercolorado
https://wayfarercolorado.bandcamp.com
http://www.profoundlorerecords.com
http://www.facebook.com/profoundlorerecords
http://www.profoundlorerecords.bandcamp.com