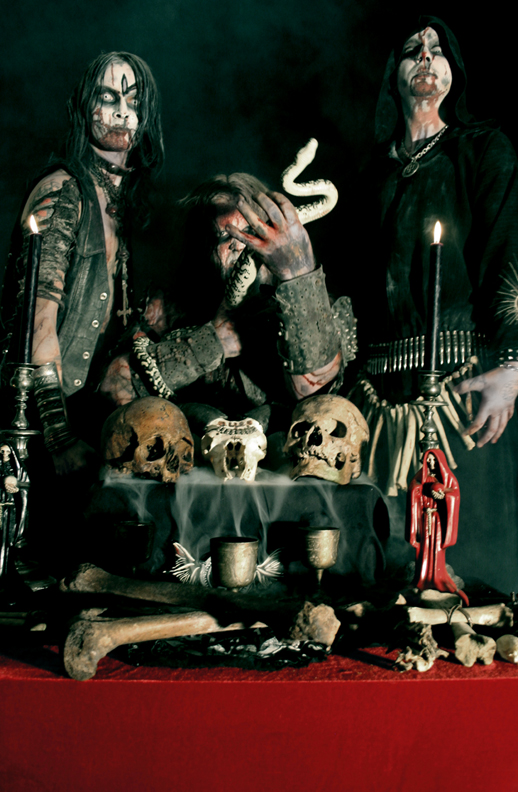 In an official statement to American fans before the band's headlining appearance at this year's Maryland Deathfest, WATAIN frontman E. warns of the carnage to come. "We are leaving for the US in 11 hours from now, armed to the teeth and ready to murder. The Watain performance at Maryland Deathfest shall be a triumphant holocaust of all that is holy, and a massive celebration of the gods of Lawless Darkness! Be prepared…"
E. also released info on WATAIN's lineup for this unholy excursion: "Due to legal bullshit, our brother Set will not be able to enter the States for Maryland Deathfest. E will handle the second guitar and vocals. The rest of the line up will be as always; H – Battery, P – Guitar, A – Bass. Try as you might, but nothing can stop the Devils sworn to do their work! Not even the tame resistance of the law."
WATAIN will headline the first night of Maryland Deathfest 2010 this Friday night alongside other first day headliners D.R.I., Gorguts and Possessed, and will be the first stateside appearance from these mongrels since their 2008 Black Metal Magic tour.
Interviews with the band will be available at the festival, and for limited phone interviews while they are on U.S. soil this weekend. Please contact an Earsplit thug with any requests in these matters.
This is also the first North American WATAIN live action fueling their upcoming fourth full-length opus, Lawless Darkness, due out June 8th on Season of Mist. The monolithic release is sure to be considered the best black metal release of the year for many. A mammoth buzz on the new album, as well as WATAIN's legions of ravenous, diehard fans has prompted many national and international magazines such as Decibel and Zero Tolerance to recently feature WATAIN on their covers.
Hear the track "Reaping Death" from Lawless Darkness at this location: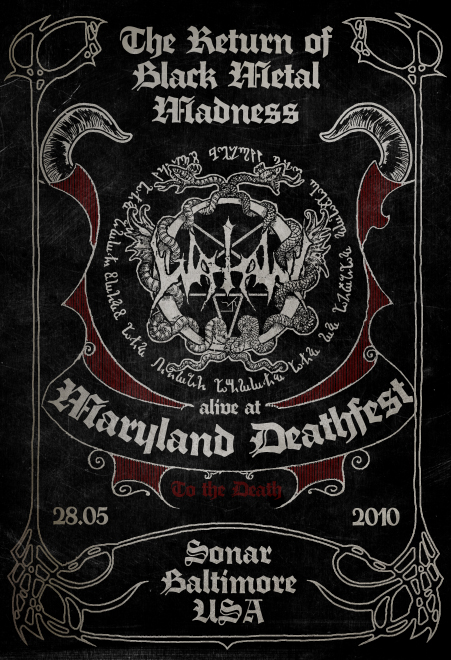 http://www.templeofwatain.com
http://www.myspace.com/watainofficial
http://www.season-of-mist.com