Stream / share WARBEAST's "Punishment For Gluttony" HERE.
As Texas thrash warriors WARBEAST prepare for the release of their Enter The Arena album through Housecore Records in early August, Revolver Magazine is exclusively streaming the record's molten "Punishment For Gluttony."
Issues WARBEAST guitarist Scott Shelby of the new track, "'Punishment…' is a power house song that has all the key elements that make thrash what it is. When it was written I knew this was a heavyweight contender for us."
Adds vocalist Bruce Corbitt, "Thanks to Revolver for the premiere of one of my favorite tracks off our new album! To me this song is vintage Texas thrash and defines what WARBEAST is all about… pure aggression and adrenaline from start to finish. For the lyrics, I envisioned a guy like Tony Montana, who does everything in life to the extreme. So much so that he becomes his own worst enemy. There are some actual lines in this song directly from the movie Scarface that some of you will probably catch. Luckily before I had to retire we performed this song live several times… and it always got a good reaction from the crowd. So, I'm really excited that the rest of the world is finally able to hear it."
Feel the wrath of WARBEAST's "Punishment For Gluttony" only at Revolver Magazine at THIS LOCATION.
Housecore Records will release WARBEAST's Enter The Arena will see release on August 4th; find colored vinyl LP preorder bundles HERE and CD bundles HERE.
The release of WARBEAST's Enter The Arena follows Corbitt's recent esophageal cancer diagnosis. A treatable though rarely curable disease, Corbitt faces the likelihood that he will never be able to sing again. The singer, who recently completed an intensive schedule of radiation treatments, played his final show on May 27th at the Rail Club in Fort Worth. View the farewell footage below. Last week the band played a release show for Enter The Arena with vocals handled by Philip H. Anselmo, Edwin Neal (Texas Chain Saw Massacre), and Wayne Abney (Hammer Witch) with Corbitt performing a few refrains. View a slide show courtesy of the Dallas Observer HERE as well as live footage HERE.
A special fund to help with the Corbitt family's escalating medical expenses has been set up. To donate visit THIS LOCATION. Additionally, several special benefit shows have been organized with more to be announced in the coming weeks.
Bruce Corbitt Benefit Shows:
7/21/2017 Bonds Rock Bar – San Antonio, TX [info]
7/22/2017 Texas Mist – Austin TX [info]
7/29/2017 BEF Rock Club – Houston, TX [info]
The roots of WARBEAST are firmly entrenched in the legendary '80s Texas underground metal scene. Vocalist Bruce Corbitt was the voice of speed metal splatter kings Rigor Mortis, who achieved major label success on Capitol Records in 1988. Guitarist Scott Shelby was part of the riff machine behind Gammacide, one of Texas' most furious thrash exports. Drum tornado Joey Gonzalez now also provides blasts and mayhem for Philip H. Anselmo & The Illegals and Superjoint. The punishing, ten-track Enter The Arena was captured at Anselmo's famed Nodferatu's Lair, mixed by Mike Thompson at the Riff Factory, and mastered by Lee Russell. The record features newest WARBEAST recruits, guitarist Drew Shoup and bassist Lyric Ferchaud, and stands among band's most potent, volatile, and unrepentantly powerful offering yet.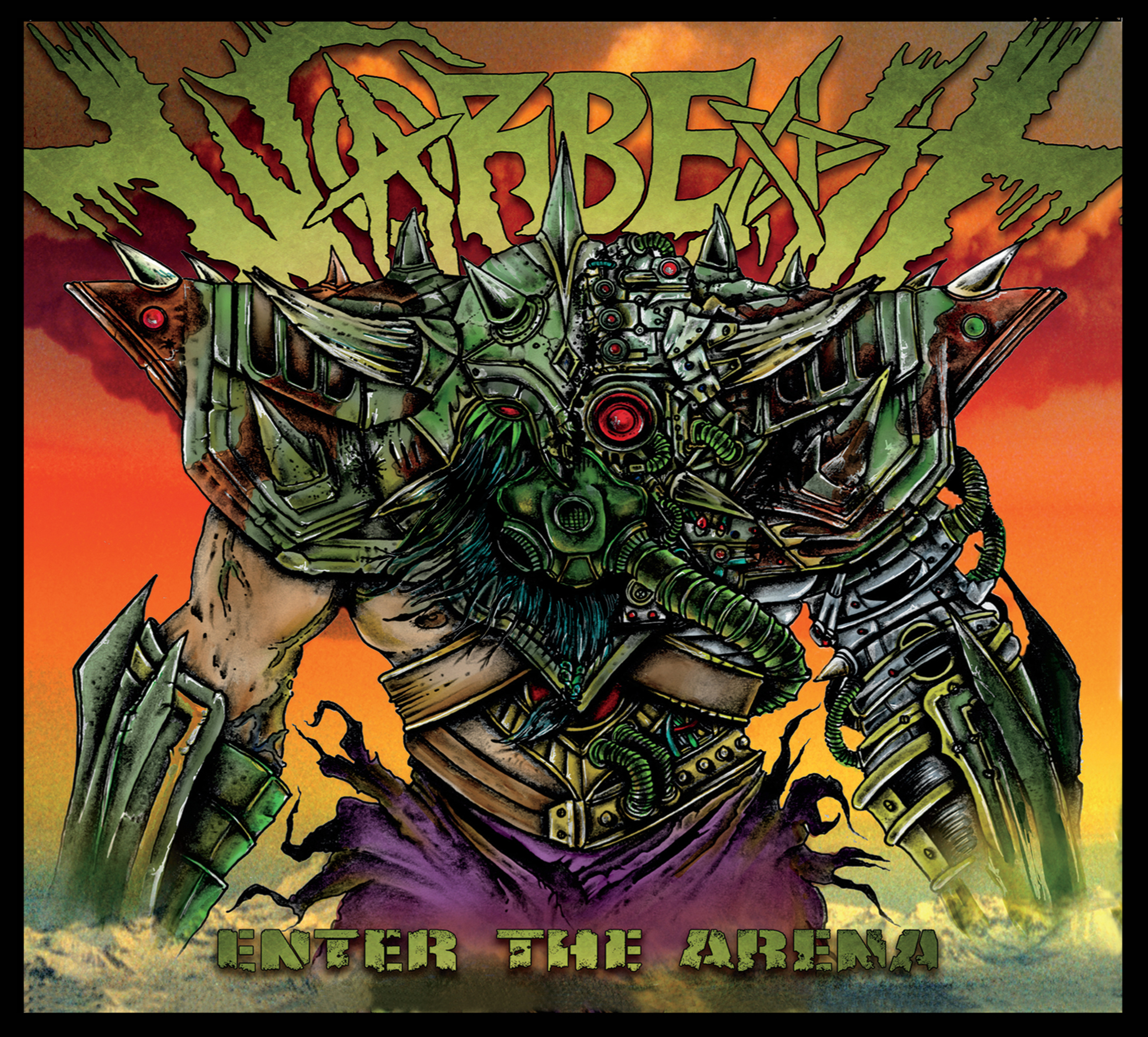 http://www.facebook.com/warbeast1
http://www.thehousecorerecords.com
http://www.thehousecorestore.com
http://www.facebook.com/housecorerecords