Today, Metal Injection unveils the official video clip for "Hitchhiker" from Texas thrash legion WARBEAST. The tune, delivered as an eighteen-minute horror movie, comes by way of the band's recently issued Enter The Arena full-length and is based on Edwin Neal's character in the original Texas Chain Saw Massacre.
Elaborates vocalist Bruce Corbitt, "I've actually had this idea of using Ed Neal for a music video for a long time. So after we knew for sure that we were going to include a song called 'Hitchhiker' on the new WARBEAST album, the timing was right to make this old idea become a new reality. The lyrics for the song are based on Ed's character from the original Texas Chain Saw Massacre. But this short film/music video is not related to that movie plot in any way. This is really just a silly script and a band having fun working on our final project together. Ed was a complete professional and great to work with and we are excited to have him starring in this. But like I said, this film isn't to be taken seriously I hope you have as much fun watching it as we had making it. Thanks to Michael Huebner and 12 Pound Productions for doing a great job filming and editing this video. I also got to give a shout-out to Lee Russell and Gas Monkey Live for allowing us to film the music portion of this film there."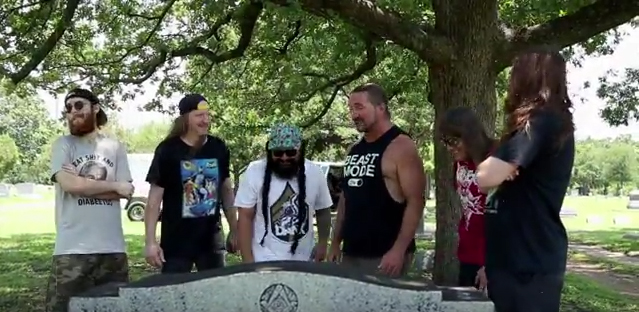 View "Hitchhiker," courtesy of Metal Injection, at THIS LOCATION.
Enter The Arena – which was captured at Philip H. Anselmo's famed Nodferatu's Lair, mixed by Mike Thompson at the Riff Factory and mastered by Lee Russell – features newest WARBEAST recruits, guitarist Drew Shoup and bassist Lyric Ferchaud, and stands among band's most potent, volatile, and unrepentantly powerful offering yet.
The Void Report gushed, "Sounding truly inspired, angry, and at the top of their game, the band succeeds in delivering an album that doesn't sound like a throwback to the glory days of thrash metal, but rather something that sounds current and exhilarating," furthering, "You will instantly forget every other metal album you bought this year." Metal Kaoz hails, "a solid thrash piece with absolutely no weak points," while Metal Wani notes, "Few modern bands can make old school metal with the natural ease WARBEAST can."
WARBEAST's Enter The Arena is out NOW on CD, LP, and digitally. For physical orders go to THIS LOCATION. For digital orders go HERE. Stream the record in full HERE.
The release of WARBEAST's Enter The Arena follows vocalist Bruce Corbitt's recent esophageal cancer diagnosis. A treatable though rarely curable disease, Corbitt faces the likelihood that he will never be able to sing again. The singer, who recently completed an intensive schedule of radiation treatments, played his final show on May 27th at the Rail Club in Fort Worth. VLast month the band played a release show for Enter The Arena with vocals handled by Philip H. Anselmo, Edwin Neal (Texas Chain Saw Massacre), and Wayne Abney (Hammer Witch) with Corbitt performing a few refrains. View a slide show courtesy of the Dallas Observer HERE as well as live footage HERE.
A special fund to help with the Corbitt family's escalating medical expenses has been set up. To donate visit THIS LOCATION. An in-depth interview with Corbitt was recently published by Decibel Magazine. Order a copy today at THIS LOCATION.
The roots of WARBEAST are firmly entrenched in the legendary '80s Texas underground metal scene. Vocalist Bruce Corbitt was the voice of speed metal splatter kings Rigor Mortis, who achieved major label success on Capitol Records in 1988. Guitarist Scott Shelby was part of the riff machine behind Gammacide, one of Texas' most furious thrash exports. Drum tornado Joey Gonzalez now also provides blasts and mayhem for Philip H. Anselmo & The Illegals and Superjoint.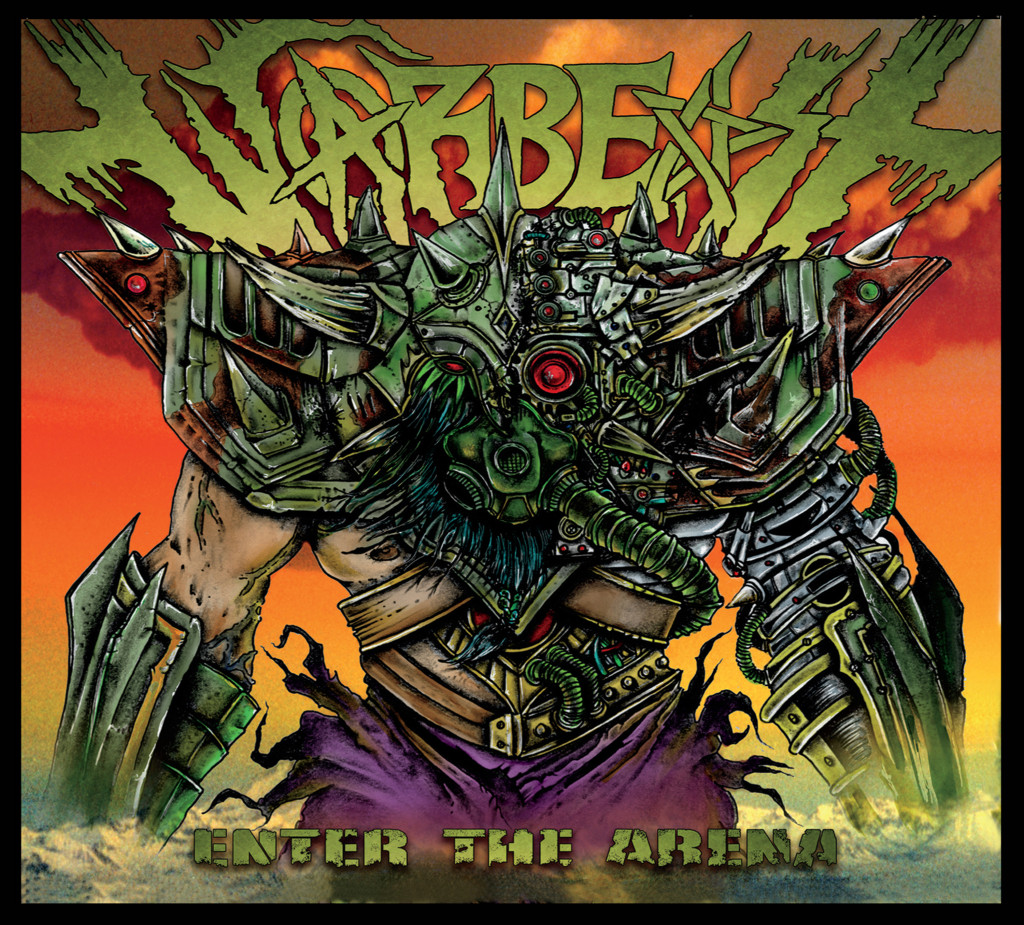 http://www.facebook.com/warbeast1
http://www.thehousecorerecords.com
http://www.thehousecorestore.com
http://www.facebook.com/housecorerecords