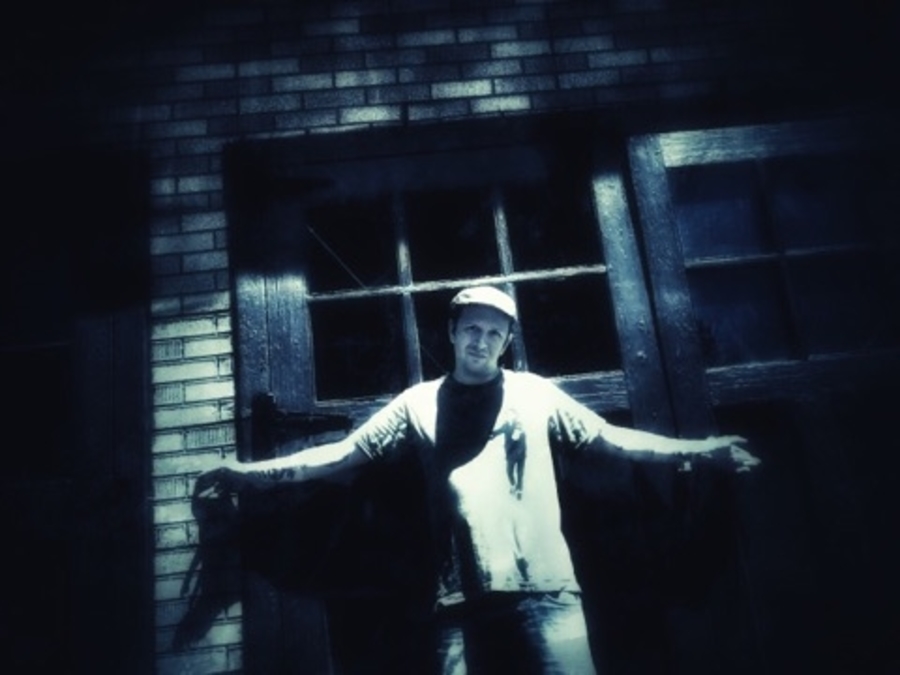 Upstate New York multi-genre solo outfit WALKING BOMBS presents the outfit's most dynamic recordings to date with its new full-length, Sphinges, Sibling Selves And Queens, now confirmed for late August release through Nefarious Industries. Alongside preorders, the cover art, and other album info, the opening track "Pisces Rising Shine" has also been made available for advance streaming.
With WALKING BOMBS creator Morgan Y. Evans performing vocals and bass, with contributions of acoustic guitar and trombone, the twelve-song Sphinges, Sibling Selves And Queens was recorded late 2018 through early summer 2019 at Bohemesphere Studios in Saugerties, New York, engineered, mixed, and mastered by producer Jay Andersen (Surmiser), who performs the majority of the guitars on the album, as well as some drums and keyboards. The record also features guest performances from Dava She Wolf (Star & Dagger, Cycle Sluts From Hell), Alison Babylon (The Beautiful Bastards, Oblivion Grin), David Brenner (Gridfailure), Elizabeth "Le Fey" Gomez (Globelamp), Jem Violet, Nate Kelley (Shabutie, Laterals, PPSP), Kentro, and Justin Pierrot (Stormland), and is completed with cover art by Julie Catona (Future Illustrations).
Stream Sphinges, Sibling Selves And Queens' opening track, "Pisces Rising Shine," which features guest guitars from Dava She Wolf (Star & Dagger, Cycle Sluts From Hell), RIGHT HERE.
Sphinges, Sibling Selves And Queens will see release on all digital formats via Nefarious Industries on August 23rd; preorders are posted at Bandcamp HERE. Watch for additional audio and video premieres for the album to be posted in the days ahead.
WALKING BOMBS is the brainchild of one Morgan Y. Evans, formerly of Divest, Antidote 8. Located in the Woodstock area of New York, the outfit has been in existence for nearly a decade, created by Evans as a solo or collaborative outlet for his music while between full-time bands which eventually became his primary musical focus and outlet. A cross-genre project which melds '90s alternative groove, folk anthems, raging antipunk, and bits of everything in between, the act propagates socio-political change, advocating for free thought and equal rights. The spirit of classic Americana singer-songwriters fueled with an energetic punk pulse is centered around Evans' penetrating, melodic vocals.
Having yielded multiple independent albums, singles, an EP, collaborations, and more in the time since its inception, most recently, WALKING BOMBS released the diverse Suicide By Citizenship collaborative album with labelmate act Gridfailure, which featured musicians from the likes of Tad, Kylesa, All Out War, Built To Spill, Surmiser, Globelamp, Full Scale Riot, Megalophobe, and more. Just a few months later, the outfit presents Sphinges, Sibling Selves And Queens.
Sphinges, Sibling Selves And Queens is an album about the riddle of identity in the modern world, the fight for authenticity and the horrors of an empathy-free online culture, society, and planet. It is about self-exploration as liberation, being multi-gender and about defeating partial pictures that lead to often willfully badly drawn conclusions.
"This album means a lot to me and is very personal," Evans. "Not only do I have longtime guests like Dava She Wolf, Nate Kelley, Jay Andersen, and Alison Babylon on it who I have known for decades, but other amazing people as well. Kentro is my cousin, Globelamp is my partner, and the other guests are all more recent friends from different areas of my life who I am thrilled participated. I was really able to purge a lot of compartmentalized stuff about navigating feeling comfortable being nonbinary and the perception of others. Julie Catona, my good friend, captured this so incredibly in her nuanced and evocative cover artwork."
"The whole record is about the importance of a sort of cosmic social justice or at least the need for self-respect as well as topics like cultural bias, hostility, finding silver linings even when conquering bullying, and putting your best foot forward in the face of being judged for who you are not," Evans continues. "This one is pretty fun and has a range of influences: from Fear Factory and Skinny Puppy to Olympia K Records and folk/grunge influences; acoustic to grindcore; electronic music to post hardcore, stoner rock, and melodic punk, all make an appearance. And of course, a little trombone as well."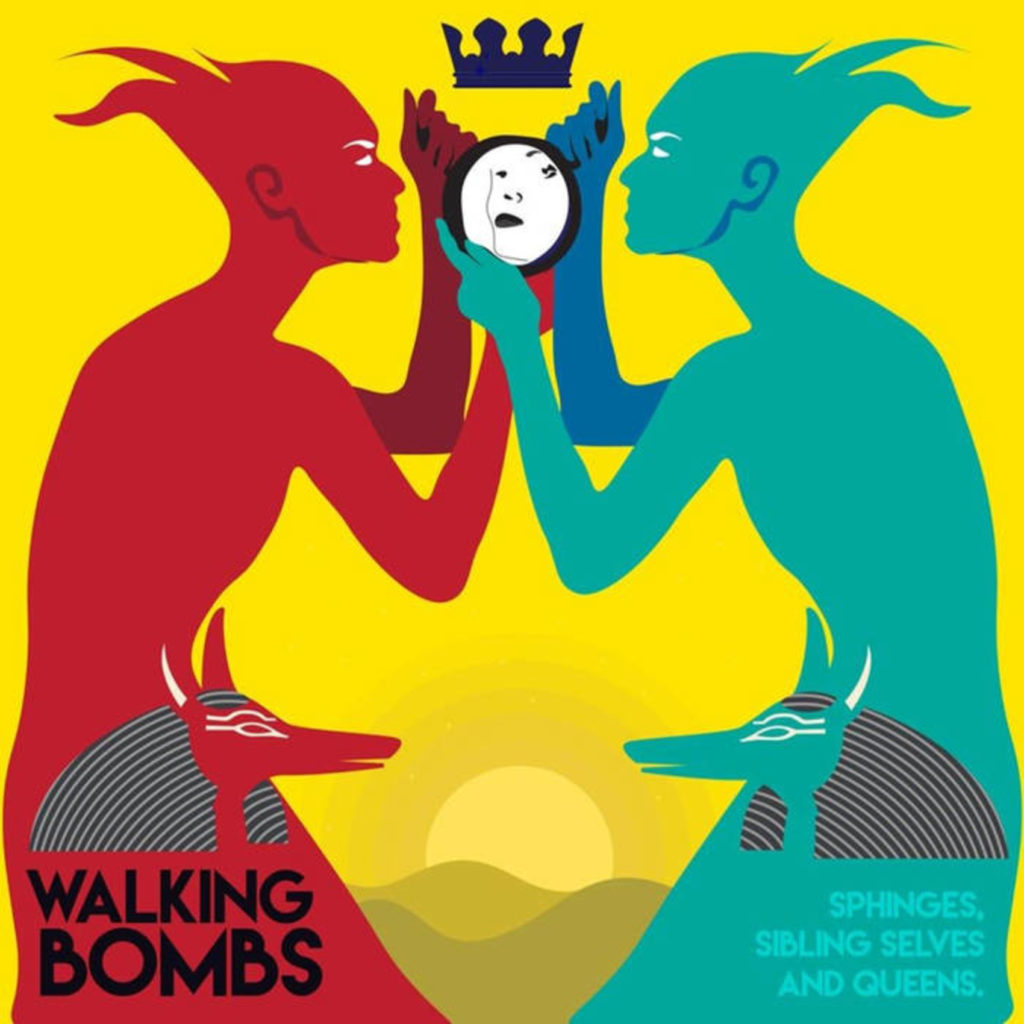 https://walkingbombs.bandcamp.com
https://www.facebook.com/walkingbombsmusic
http://nefariousindustries.com
http://www.facebook.com/nefariousIndustries
http://www.twitter.com/nefariousInd
https://nefariousindustries.bandcamp.com