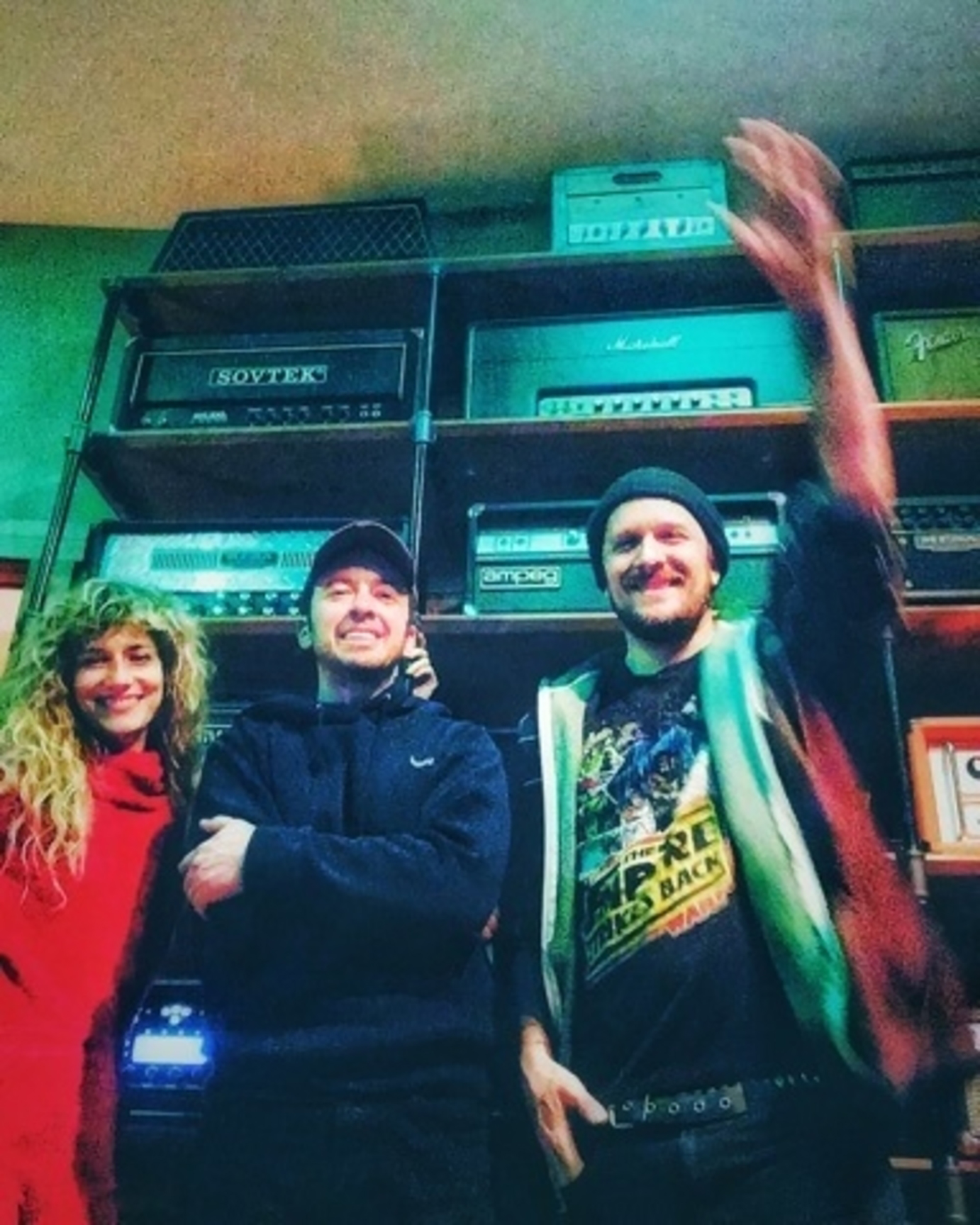 "Brash Bandages" is the latest song from Morgan Y. Evans' ongoing musical endeavor WALKING BOMBS. The track makes its public debut through a premiere at New Noise Magazine days ahead of its digital release through Nefarious Industries.
Located in the Woodstock area of New York, WALKING BOMBS is the brainchild of one Morgan Y. Evans. Having been in existence for over a decade, what was created as an outlet between full-time bands, the project eventually became his primary musical focus and outlet. A cross-genre project which melds '90s alternative groove, folk anthems, raging antipunk, and bits of everything in between, the act propagates socio-political change, advocating for free thought and equal rights. The spirit of classic Americana singer-songwriters fueled with an energetic punk pulse is centered around Evans' penetrating, melodic vocals.
The fun, Guns N' Roses-influenced punk song "Brash Bandages" marks the start of a new chapter for WALKING BOMBS, which sees Taraka Larson (ex-Prince Rama) on vocals and piano/organ and Sean Paul Pillsworth (Nightmares For A Week, Anadivine) on drums and guitar, joining Evans on bass, tambourine, acoustic guitar, and lead vocals.
The song was recorded at Nada Recording in Montgomery, New York (Shai Hulud, My Chemical Romance, Polar Bear Club, All Out War), engineered by Sean Paul Pillsworth and mastered by John Naclerio.
Hear WALKING BOMBS' "Brash Bandages" early via New Noise Magazine at THIS LOCATION.
Nefarious Industries will release "Brash Bandages" on all digital platforms this Friday, Marcy 27th. Find preorders HERE. A new album will follow later this year.
"The song was a meditation on if it was possible to write a tune inspired by GnR but about how to survive in life and make healthier choices for yourself emotionally, spiritually and physically," Evans says. "We jokingly were calling it "Appetite For Kombucha". It still rocks though and was super fun to crank out before I get full bore working on my next album."
"Nada was a terrific environment to track and I couldn't have asked for better talent attached," Evans continues. "I have wanted to record at owner John Naclerio's place for years and Sean Paul has engineered me before on parts of my first WALKING BOMBS album. He is genuinely nice and fun to create with and a tremendous musician as well as my homie for life. As for Taraka Larson, she is really a musical genius and kind of just a genius in general. If you haven't read her poetry or writing on time, art and progression get on that because it will surely enlighten. Prince Rama was one of the most exciting, important and genre-straddling, mind opening bands and her solo stuff is going to be so cool. Really glad we got to manifest this song in the space between."
The single follows WALKING BOMBS' productive 2019 which saw the release of two albums through Nefarious Industries, leading with the Suicide By Citizenship collaborative album with Gridfailure, which featured guests from Tad, Kylesa, All Out War, Built To Spill, Surmiser, Globelamp, Full Scale Riot, Megalophobe, and more. Just a few months later, the outfit released the Sphinges, Sibling Selves And Queens album which featured guests from Cycle Sluts From Hell, The Beautiful Bastards, Globelamp, Laterals, Surmiser, Gridfailure, Stormland, and others.
https://walkingbombs.bandcamp.com
https://www.facebook.com/walkingbombsmusic
http://nefariousindustries.com
http://www.facebook.com/nefariousIndustries
http://www.twitter.com/nefariousInd
https://nefariousindustries.bandcamp.com