[photo by EJ Holmes Dawson]
Durham, North Carolina dark punk outfit WAILIN STORMS has just released an official video for "Ribcage Fireplace." The track hails from the band's ill-omened debut LP, One Foot In The Flesh Grave, and its video is set free as the band celebrates the one-year anniversary of the album's release through Magic Bullet Records last year.
The new "Ribcage Fireplace" video depicts the gritty, ominous, track with an appropriately dark visual backdrop, the clip filmed and directed by Richard Lukacs of Crone Cult Pictures. Cvlt Nation has taken on the task of premiering the video, the trusted blog offering of the cut, "it has everything the track does – creepy occult atmospheres, sex beats and visceral howls… Hit play below and let WAILIN STORMS creep under your skin…"
See WAILIN STORMS' harrowing "Ribcage Fireplace" at Cvlt Nation RIGHT HERE.
Also catch an entire live set from the band's Summer Tour via Pit Full OF Shit HERE.
One Foot In The Flesh Grave delivers seven anthems soaked in WAILIN STORMS' inimitable Danzig-gone-Murder City Devils approach style of ominous, blues-soaked, creepy punk, recorded and mixed at Warrior Sound by Al Jacob and mastered by Carl Saff. While WAILIN STORMS celebrates their debut LP's release with the video, the band is hard at work writing the follow-up to One Foot In The Flesh Grave, the band planning to enter the studio in early 2017 to harvest their new yield. In the meantime, the outfit continues to perform live regularly with bursts of widespread touring strewn about.
WAILIN STORMS Live:
12/10/2016 Bull City Records – Durham, NC w/ Motherfucker, Maple Stave
1/28/2017 Kings // Raleigh, NC w/ Lacy Jags, Happy Abandon
One Foot In The Flesh Grave is available now through Magic Bullet Records, on LP HERE and digitally HERE.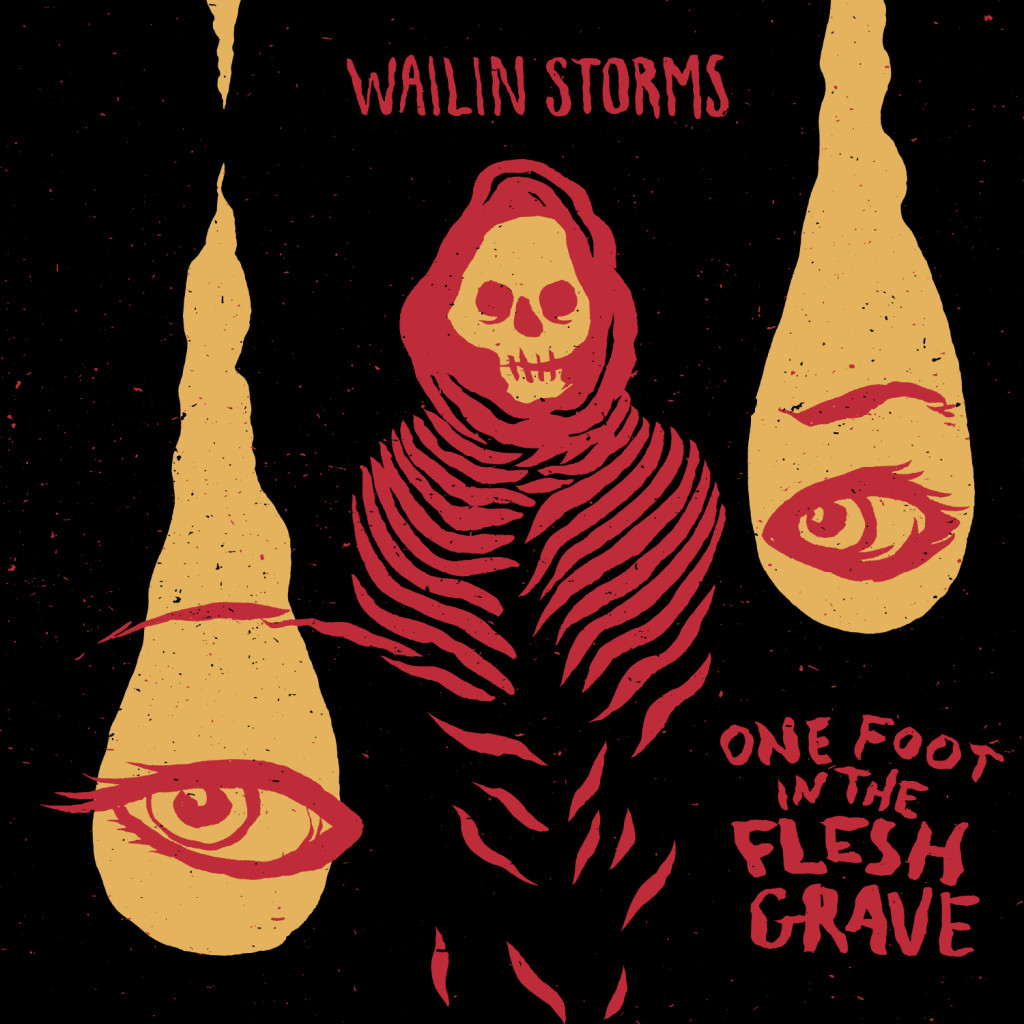 http://www.wailinstorms.com
http://wailinstorms.tumblr.com
http://wailinstorms.bandcamp.com
http://www.facebook.com/wailinstorms
http://www.magicbulletrecords.com
http://www.facebook.com/magicbulletrecords
http://twitter.com/magicbulletrecs