[photo by Thomas Hudson]
WAILIN STORMS sorrowfully serenades the public with a harrowing new single from their Magic Bullet Records-bound One Foot In The Flesh Grave debut LP with an exclusive Invisible Oranges stream of "Ribcage Fireplace."
The Invisible Oranges write-up of the new track with the premiere offers, "'Ribcage Fireplace,' like most of the other songs on the band's upcoming debut One Foot In The Flesh Grave is a slow burner, all mounting percussion and overdriven blues chords. Just when it reaches a fever-pitch, it ends. WAILIN STORMS don't overstay their welcome. The way vocalist Justin Storms caws over the din reminds me of the two most recent Wovenhand records."
Put a spark in your corpse-to-be with WAILIN STORMS' "Ribcage Fireplace" at Invisible Oranges at THIS LOCATION.
The previously released "Don't Forget The Sun" single is playing at Cvlt Nation HERE and the trailer for One Foot In The Flesh Grave HERE.
Magic Bullet Records will issue One Foot In The Flesh Grave on all digital platforms as well as both red and clear vinyl pressings on November 20th. Vinyl preorders are available HERE and digital preorders are available HERE.
WAILIN STORMS Live:
12/03/2015 Pour House – Raleigh, NC @ Local Band-Local Beer w/ Dead Girls
Led by ominous, blues-driven vocals reminiscent of Samhain and early Danzig, Durham, North Carolina's brooding quartet, WAILIN STORMS merges doom punk and harrowing rock into something fans of TSOL, Social Distortion, Murder City Devils, Laughing Hyenas, Hot Water Music, Pussy Galore and Clockcleaner alike will find themselves immersed in. Recorded and mixed at Warrior Sound, by Al Jacob and mastered by Carl Saff, One Foot In The Flesh Grave is completed with artwork by Bruno Guerreiro of Decibel Magazine.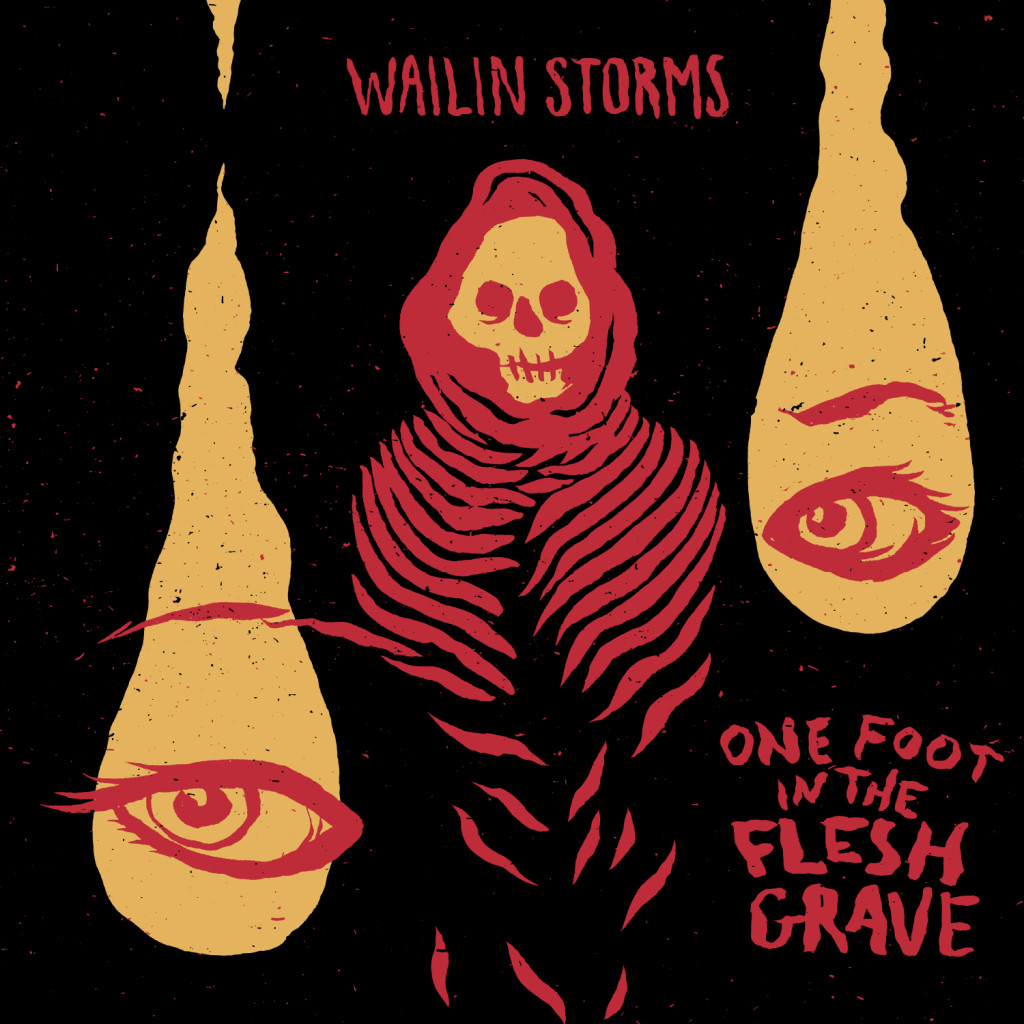 http://www.wailinstorms.com
http://wailinstorms.tumblr.com
http://wailinstorms.bandcamp.com
http://www.facebook.com/wailinstorms
http://www.magicbulletrecords.com
http://www.facebook.com/magicbulletrecords
http://twitter.com/magicbulletrecs