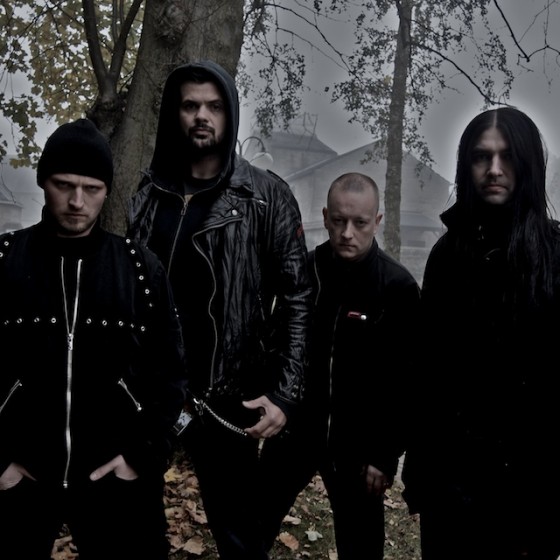 In celebration of its upcoming North American release this Tuesday, Metal Army America is currently streaming VREID's Welcome Farewell in its entirety for a limited time! Fittingly crowned "energetic, infectious, virulently catchy, and furiously, belligerently aggressive," by No Clean Singing, Welcome Farewell was recorded at bassist Hváll's own Studio 1184 and is set for North American release via Indie Recordings, March 5, 2013.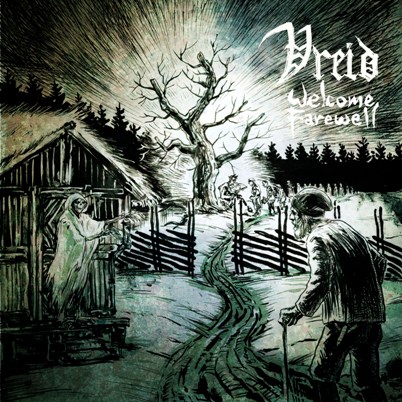 And be sure to vote for VREID's Welcome Farewell in Magnet Magazine's "What Record Are You Most Looking Forward To Next Week?" poll HERE.
Formed in 2004 following the demise of "Sognametal" legends Windir and described by Metal Hammer UK as a "unique time-travel in metal," VREID seamlessly merge the prime tenets of '70s rock, '80s classic metal and Norwegian black metal into a difficult-to-pinpoint, expertly arranged sound implosion. Notorious for their well-researched, historically-inspired lyrics, the band's third and fourth offerings, I Krig and Milorg, were both concept albums based around the liberation work in Norway during World War II. Liberation was also the keyword on VREID's last offering, V, but placed in a broader historical/philosophic perspective. The lyrics on Welcome Farewell describe a lifecycle through a series of short stories, seen from an existential point of view and, inspired by Hváll's own local community with its nature, architecture and historical artists such as Arne Garborg and Otto Valstad, are more personal than ever before.
"A black metal time bomb packed with fearsome riffage, punishing grooves and masterful fretwork, Welcome Farewell effortlessly claims a spot among the best to date in 2013." – Joedaly.net
"…a solid disc that offers a little of everything. If you like a good balance, where the black metal has a unique atmosphere and identity without diving all the way into the symphonic realm, definitely give this one a listen." – Metal Underground
"Welcome Farewell is one more step along a road that will help cast VREID's legacy in the darkest stone." – Ave Noctum
"VREID have done it again, coming up with a great record that keeps you tied into the storyline and once again refining their style of black metal. Welcome Farewell is a very well done record that sounds sharp, is always exciting, and shows these guys at the top of their game." – Meat Mead Metal
"VREID are ostensibly a traditional BM band – the screeched vocals, sawtooth ascending/descending riffs and icy demeanor are all there – but latter day work by the group frequently plods along at an early 90's death metal pace, and their most accessible songs (ie. "The Reap") have a tendency to veer unexpectedly toward vintage thrash. In other words, they don't play by the rules but on the other hand the material doesn't necessarily rise to any premeditated snubbing of those rules, either. In less talented hands, the VREID formula would be a calculated mess." – Metal Injection
http://www.vreid.no
https://www.facebook.com/vreidofficial?fref=ts
http://www.indierecordings.us