Last week, Norwegian black metal heathens VREID, performed another punishing set at the Wacken Open Air fest. No stranger to the prestigious event, 2011 marks the band's third time leveling the Wacken stage. Commented bassist Hváll: "Last Saturday we did our third performance at Wacken, and as always it was a magical experience. Wacken is the Valhalla of metal festivals due to its extreme organization… and it has the best audience in the world. This was one of our best shows ever, and we are now tanked up and ready to unleash our wrath of North America for the next weeks."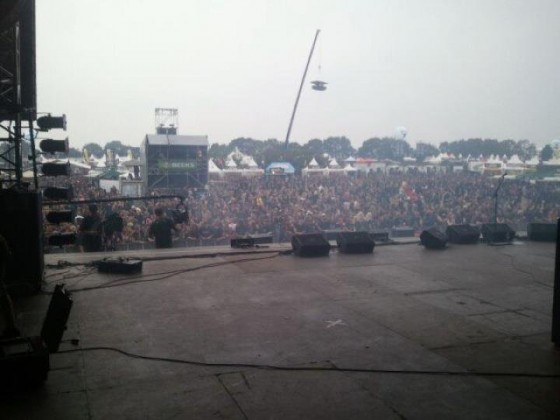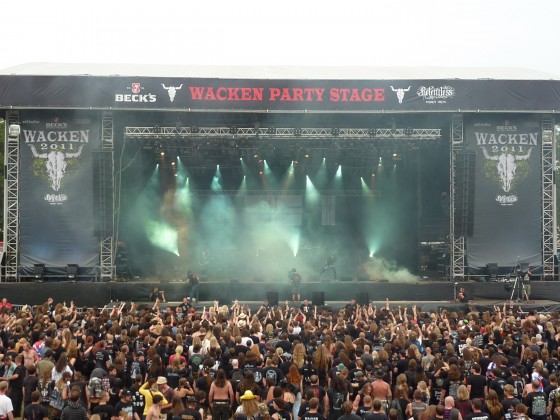 VREID will make their long-anticipated journey to North American in just a few short weeks. Sponsored by Metal Injection and Brave Words & Blood Knuckles, The Black Path Of America Tour 2011 will commence on August 25 in Toronto and tear through over a dozen cities. VREID will be joined by Pagan black metal co-headliners Kampfar and Canadian death metal ensemble Necronomicon. Peep the schedule below for recently added dates in your area.

And in case you missed it, there's a VREID tour teaser from Hváll, courtesy of Metal Injection located HERE.
The Black Path Of America Tour 2011 featuring VREID
w/ Kampfar, Necronomicon:
8/25/2011 The Wreck Room – Toronto, ON
8/26/2011 Les Foufounes Electriques – Montreal, QC
8/27/2011 The Basement – Kingston, NY
8/28/2011 Europa – New York, NY
8/29/2011 Peabody's – Cleveland, OH
8/30/2011 Reggie's – Chicago, IL
8/31/2011 Station 4 – St Paul, MN
9/01/2011 Park Theatre – Winnipeg, MN** New Location
9/02/2011 The Exchange – Regina, SK ** New Edition
9/03/2011 Pawn Shop – Edmonton, AB
9/04/2011 French Cultural Center – Kelowna, BC ** New Edition
9/05/2011 Rickshaw Theater – Vancouver, BC
9/06/2011 Studio Seven – Seattle, WA
9/07/2011 The Branx – Portland, OR
9/08/2011 Thee Parkside – San Francisco, CA
9/09/2011 The Whisky – Hollywood, CA
9/10/2011 Molly Malone's – Ramona, CA ** New Location
VREID will be touring in support of their fifth studio album, V, which was unleashed in North America to riotous applause in March via The End/Indie Recordings. The nine-track long player was produced by Hváll at his own 1184 Studio, and has been reaping critical acclaim stateside since its release. The band is currently available for pre-tour phone interviews upon request. Interest parties should contact their nearest EarsplitPR rep ASAP.
"…easily VREID's finest hour. — Decibel
"Now is the part of the review where I'm supposed to say something negative about the album. I guess you'll have to forgive me, because I can't find anything." — Full Metal Attorney
"…as solid as they come." — ThisIsNotAScene
"VREID remain under-appreciated by the mass black metal community, but perhaps this record will stun them awake to what has been building for some time. A must own for Norwegian black metal fans and a worthy listen for all metal fans in general." — Metalholic
"Very few extreme metal efforts these days possess a shred of the integrity and sheer electrical power of V: do yourself a favor and check it out." — Metal Army America
"VREID have perfected black 'n' roll, combining the tools of black metal with the great songwriting of '70s rock and early heavy metal. V is the first real contender for album of the year." — Metal Archives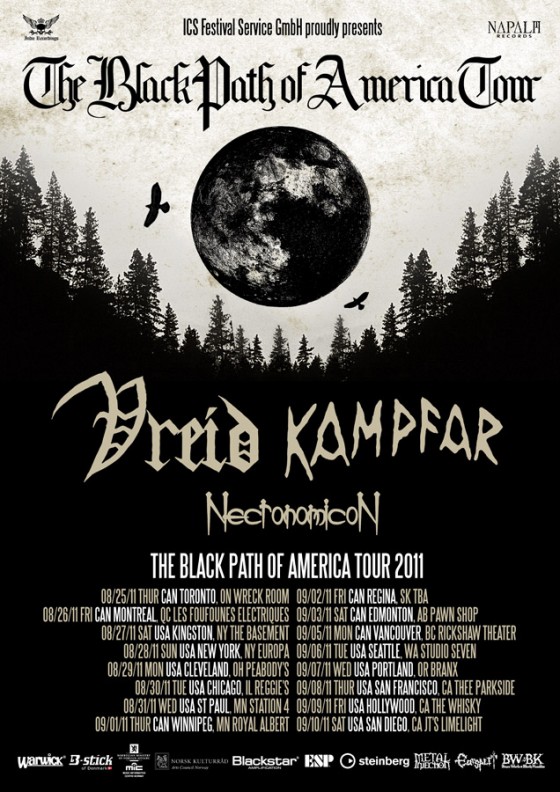 http://www.vreid.no
https://www.facebook.com/pages/INDIE-RECORDINGS/28092461021
http://www.myspace.com/indierecordings