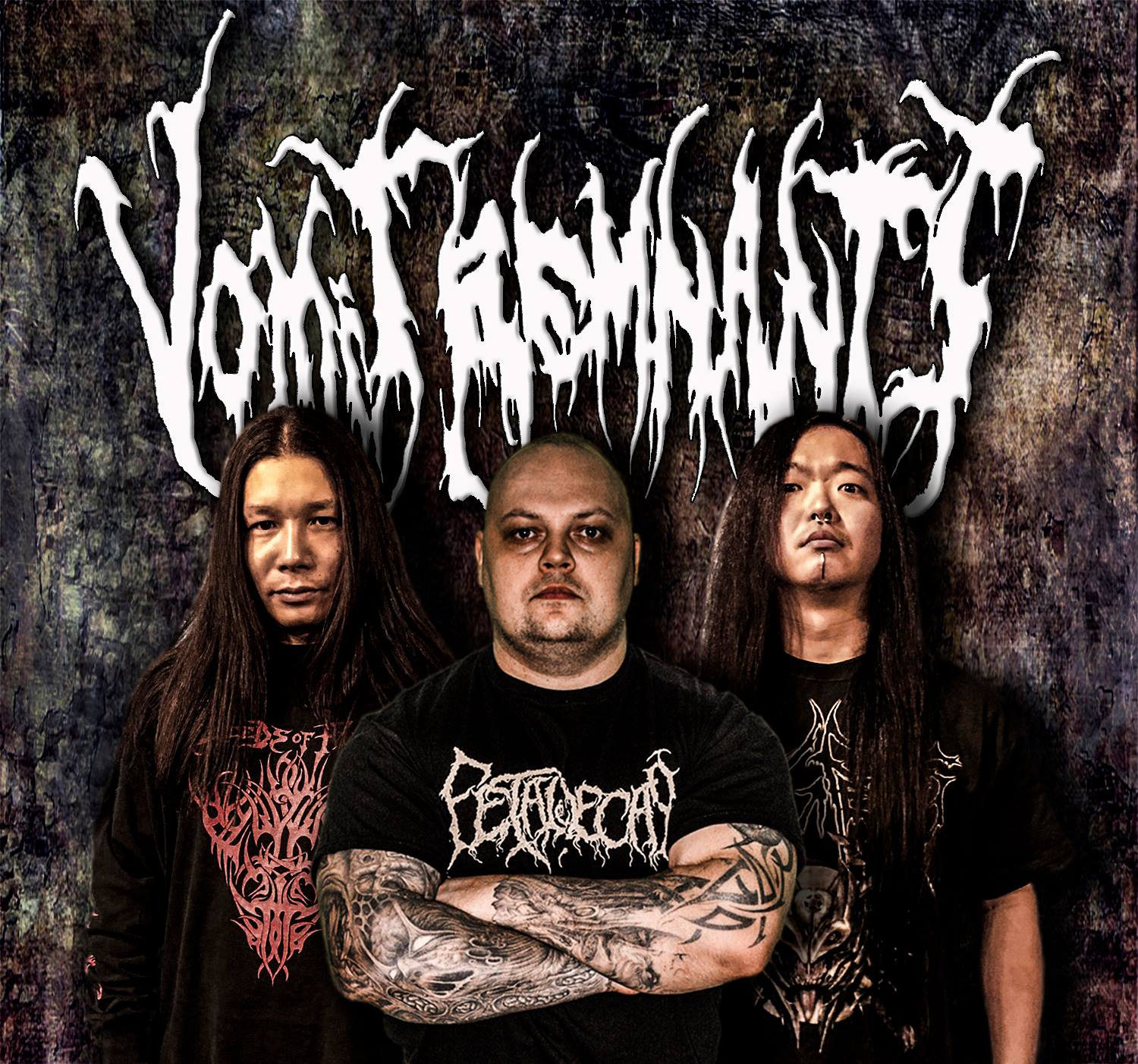 Long-running Japanese brutal death metal faction VOMIT REMNANTS will unleash a new full-length next month via Unique Leader Records. Fittingly titled Hyper Groove Brutality, the band's first studio output in twelve years was produced by Darren Cesca (Arsis, Vile, Goratory) of House Of Grind Studios and features guest appearances from vocalist Henrik Cranz of Soils Of Fate, guitarist Craig Peters of Deeds Of Flesh and Destroying The Devoid, and guitarist Paul Masvidal of Cynic/ex-Death.
Hyper Groove Brutality will see release on April 21st, 2017 worldwide via Unique Leader and comes wrapped in artwork by Phlegeton of Phlegeton Art Studio (Braincasket, Korpse, Whoretopsy etc.) with preorder bundles to be announced soon.
In the meantime, check out "Wire Rope Strangle" at the Unique Leader Bandcamp page at THIS LOCATION.
Hyper Groove Brutality Track Listing:
Burning All Inside
Hi-Fi The Art Of Rapture
Die Fast And Blasting
Extinction Of Worthless Humanity
Inflicted Artificial Intelligence
Wire Rope Strangle
Despairing The Atmosphere
Supreme Indeterminate Power
Recording Lineup:
Dima Orlov – vocals
Kei Ishida – guitar, bass
Keisuke Tsuboi – drums
Touring Lineup:
Toshiyasu Kusyanagi – vocals
Kei Ishida – guitar
Shinichiro Go – bass, vocals
Keisuke Tsuboi – drums
VOMIT REMNANTS was forged in 1997. The band's debut demo, the charmingly titled In The Name Of Vomit, reaped critical acclaim among the death metal underground. Second demo, Brutally Violated, was unleashed the following year and one unreleased track made its way to the Gore Is Your Master compilation released by Razorback Records. VOMIT REMNANTS released their debut full-length, Supreme Entity via Macabre Mementos in May of 1999 and were later invited to play The Ohio Death Fest alongside Dying Fetus, Internal Bleeding, Dehumanized, Devourment, Gorgasm, and many others only further solidifying VOMIT REMNANTS as a proverbial force with which to be reckoned.
Following various lineup shifts, VOMIT REMNANTS brought their sonic brutality to European stages appearing at Obscene Extreme Fest and Nuclear Storm as well as performing shows in Germany, Holland, Belgium, and Austria. By 2000, the band returned to American soil for a short run of dates with Brodequin before releasing their Indefensible Vehemence EP on Supreme Musick and Macabre Mementos Records that same year.
Due to internal conflicts, VOMIT REMNANTS disbanded shortly after their American tour. Drummer Keisuke spent the next two and a half years searching for replacement musicians. Guitarist Steve Eagle, bassist Duane Cowan, and vocalist Takanori Fujioka eventually joined the band in 2004 and recorded a two-song promo. They also played the Maryland Deathfest that same year as well as many shows in Japan. Eagle and Cowan would flee VOMIT REMNANTS just one year later however before being replaced by guitarist Kei Ishida and basisst Mitchito Hoshi. With this new lineup the band recorded a three-song promo to shop to labels. Those three tracks would make their way to a three-way split CD with Godless Truth and Carnivorous released by Lacereted Enemy Records. The band later returned to Europe for a tour with Godless Truth. Macabre Mementos Records released VOMIT REMNANTS' Supreme Vehemence Discography '05 which included bonus live footage before joining forces with Unique Leader Records. The band split up again however while recording new songs. The band returned in 2015 stronger than ever and penned the maniacal Hyper Groove Brutality full-length. The wait is finally over.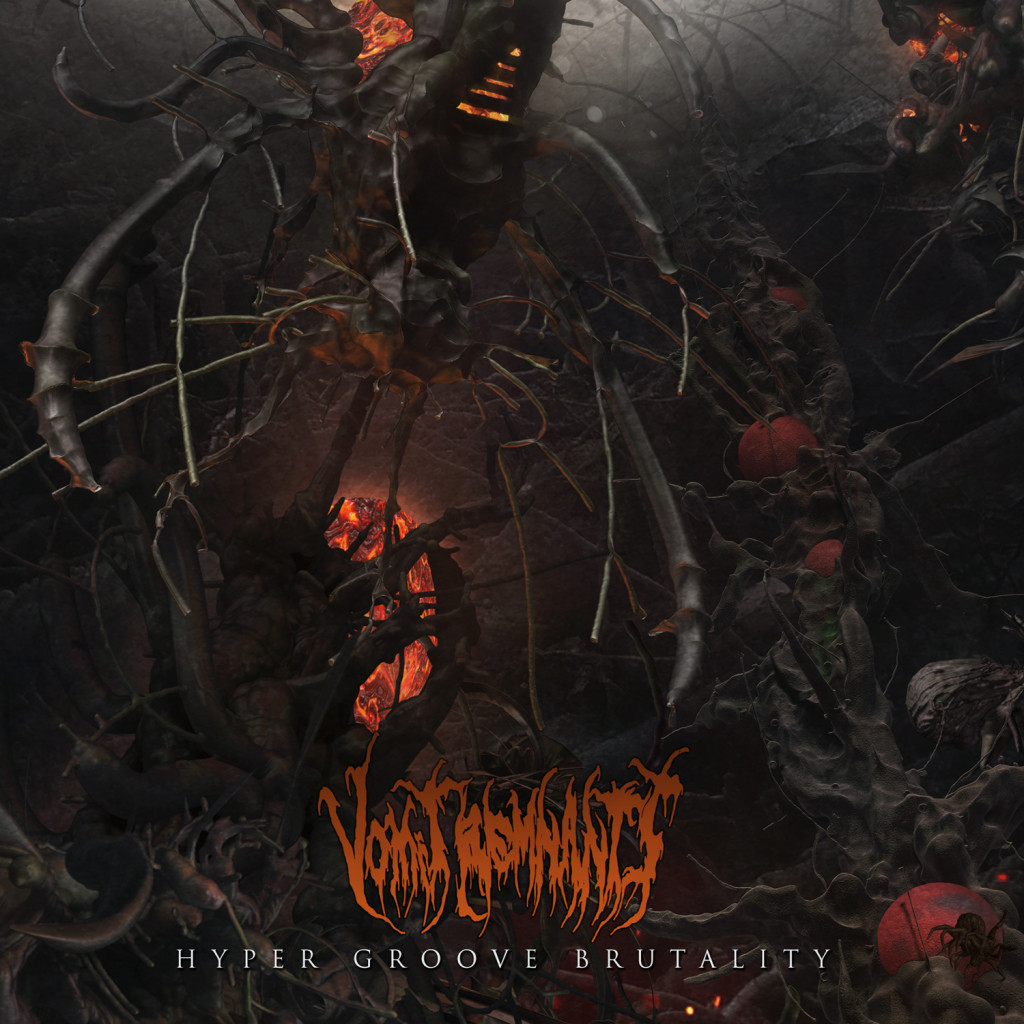 http://www.facebook.com/OfficialVomitRemnants
http://www.uniqueleader.com
http://www.facebook.com/UniqueLeaderRecords