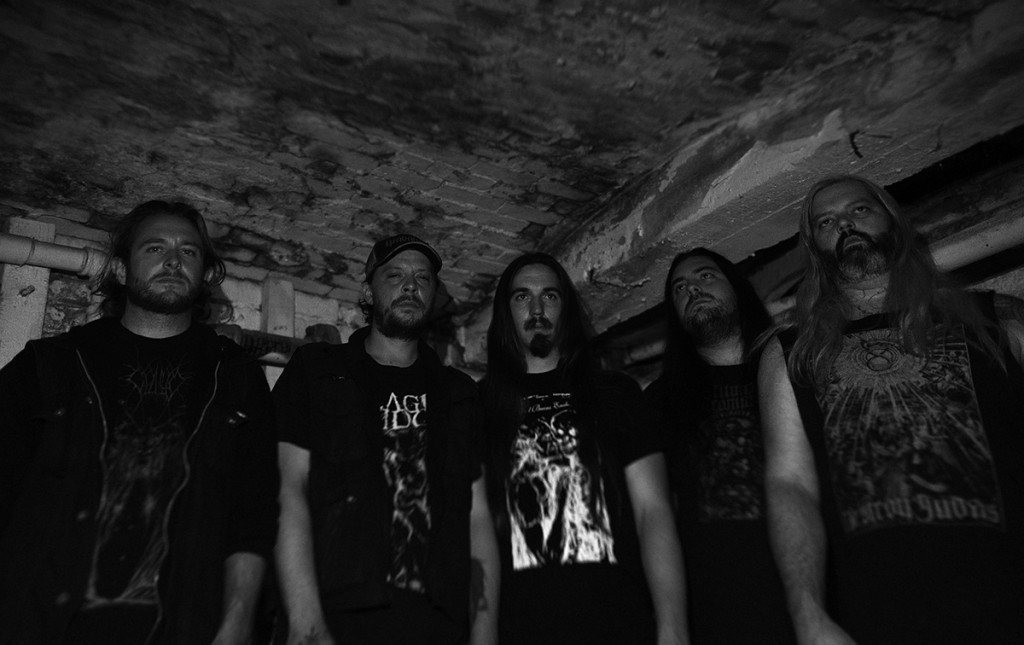 Following the initial release of Dying Light, the debut LP by Oakland-based cosmic black metal horde VOID OMNIA, Vendetta Records now prepares the album's proper vinyl pressing for release.
VOID OMNIA has spawned a cosmic, explosive black metal album with the intensity of a supernova which demands your attention for every minute. Dying Light presents a torrent of decimating black metal with searing melodies set ablaze by explosive rhythms and writing with a destructive multifaceted vocal delivery. With prime songwriting executed with relentless intensity, Dying Light delivers a supremely incinerating experience with the blackened arts. The album was recorded at Earhammer Studios with Greg Wilkinson (Necrot, Vastum, Graves At Sea), mastered by Adam Tucker at Signaturetone Recording, and fitted with artwork by Glenn Schonn,
Initially released on CD and digital formats in June through Germany's Vendetta Records, the label is now preparing the LP version for release this Fall. Preorders will go live on October 21st, and the vinyl will see release on November 15th.
Stream VOID OMNIA's entire Dying Light at THIS LOCATION.
Dying Light is available on CD HERE and digital HERE as well as Spotify, iTunes, and most digital outlets.
The final dates for VOID OMNIA's upcoming Western and Midwestern tour are being confirmed now, to be issued in the days ahead.
Upon the release of Dying Light, Invisible Oranges proclaimed, "Drawing influence from bands like Nagelfar (the one with an E) and Judas Iscariot, VOID OMNIA's astral black metal builds their specific, classic sort of atmosphere with large melodies and blistering speed. This isn't your 'usual' atmospheric black metal from the 'West side of the Pond,' there is a nice sort of mid-'90s Germanic vibe to this…" Cvlt Nation's intense review includes, "the unrelenting and almost hysterical vastness of their songs that build and swell like an otherworldly storm, seemingly aimed at the vaults of heaven in an almost vertical climb toward complete sonic disintegration. Their music is both savagely unrelenting and incredibly intimistic – almost feeling like a dramatic and lonesome ascent into the unknown, a soul journey that will have no return and that will solely lead into glorious and divine annihilation." Wonderbox Metal offers, "With a furious melodic edge and dark atmosphere born of ripping tunes and lethal intent, VOID OMNIA easily impress with their blasting brand of blackened hatred… it's very well-realised and has enough depth to stop itself from being one-dimensional, as well as plenty of blackened spirit to give itself substance."
Last Rites published, "VOID OMNIA is channeling old Dissection with a fast assault of semi-melodic black metal from yesteryear. Lots of tremolo picking, blastbeats that periodically down shift to a mid-paced tempo, screeched vocals, and moments of melody complete the package." A 4/5 review at Metal Music Archives issued, "Dying Light is the kind of black metal album that on the surface seems to be a one trick pony, but delving deeper will reveal some subtle hidden depths that adds identity to the band's tracks," and Metal Trenches proclaimed, "prepare yourself to be berated with furious layering of tremolo guitar that is simultaneously filled with sorrow and blazing to the touch… And the vocals? Tyrannous. The shrieks and howls on display in Dying Light are acerbic blasts that melt the ear canal to the bone."
Formed by a pact of henchmen who currently share duties in Ulthar, Tragic Death, and others or have formerly played in Apocryphon, Mutilation Rites, Ruine, Tombs, and others, VOID OMNIA was formed in 2011 by guitarists Mike Jochimsen (ex-Apocryphon) and Tyler Schroeder. Vocalist Jamison Kester (Infinite Waste, ex-Apocryphon) joined the fold, and they began work on what would become their self-titled demo. After a number of lineup changes the current iteration took shape in 2015 with the addition of drummer Cody Stein (Tragic Death) and bassist Justin Ennis (ex-Mutilation Rites, ex-Tombs, ex-Ruine). The remainder of last year was spent creating what would be their debut LP, Dying Light.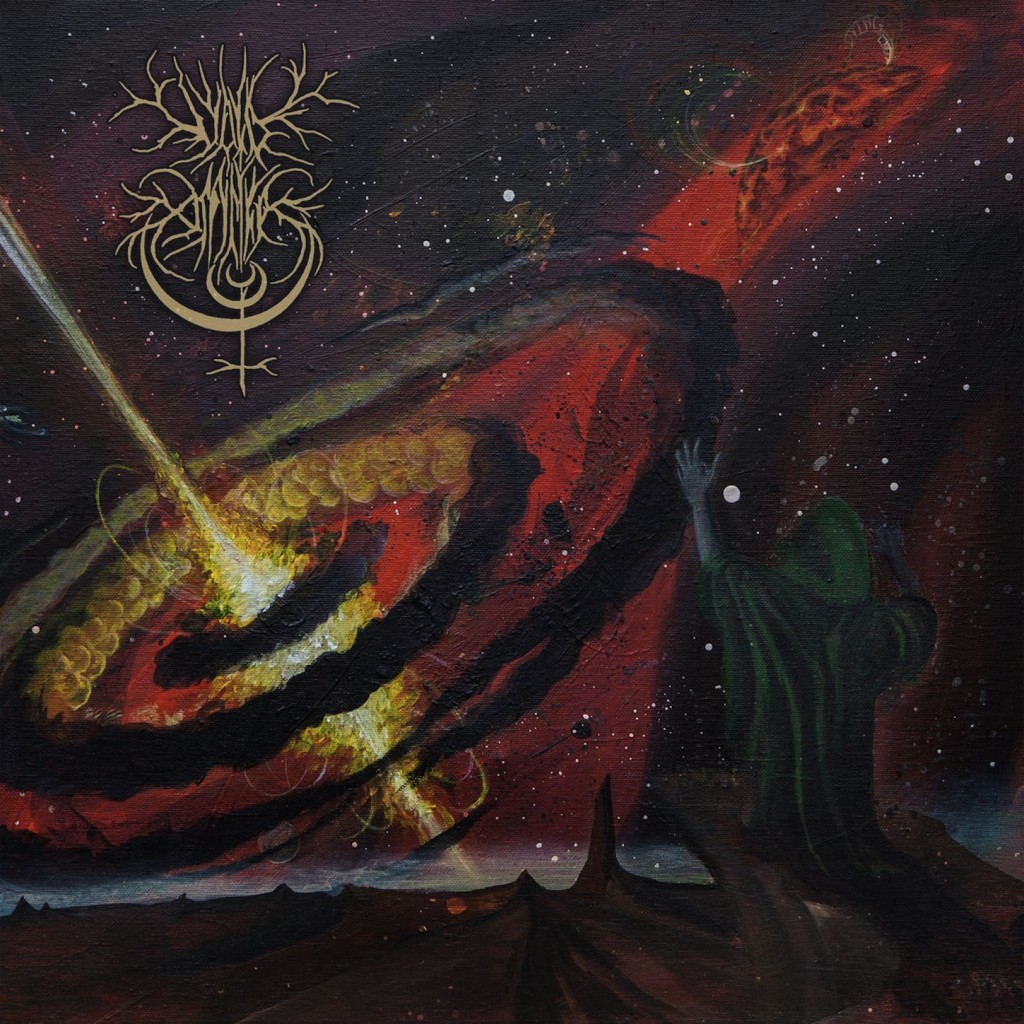 http://voidomnia.bandcamp.com
http://www.facebook.com/VoidOmnia510
http://www.vendettarecords.de
http://vendetta-records.bandcamp.com
http://vendettarecords.bigcartel.com