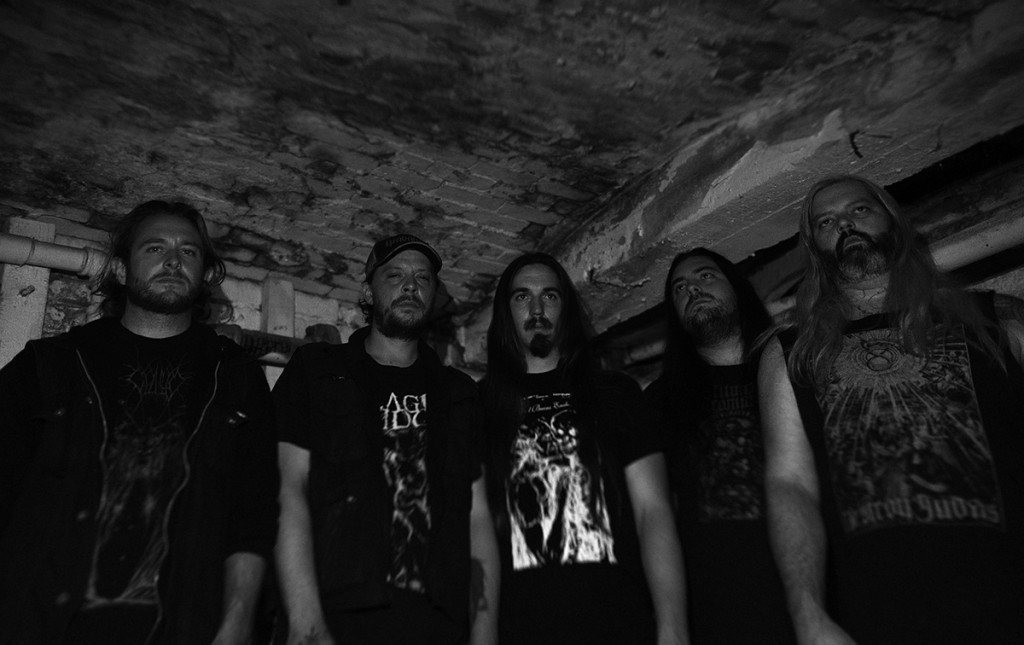 Oakland, California-based VOID OMNIA has released their debut album, Dying Light, through Vendetta Records, with a vinyl pressing of the record now in motion for release in the coming weeks. Demanding your attention for every minute, the band has spawned a cosmic, explosive black metal album with the intensity of a supernova.
Formed by a pact of henchmen who currently share duties in Ulthar, Tragic Death, and others or have formerly played in Apocryphon, Mutilation Rites, Ruine, Tombs, and others, VOID OMNIA was formed in 2011 by guitarists Mike Jochimsen (ex-Apocryphon) and Tyler Schroeder. Vocalist Jamison Kester (Infinite Waste, ex-Apocryphon) joined the fold, and they began work on what would become their self-titled demo. After a number of lineup changes the current iteration took shape in 2015 with the addition of drummer Cody Stein (Tragic Death) and bassist Justin Ennis (ex-Mutilation Rites, ex-Tombs, ex-Ruine). The remainder of last year was spent creating what would be their debut LP, Dying Light.
In January of this year, VOID OMNIA invaded Oakland's Earhammer Studios to record with Greg Wilkinson (Necrot, Vastum, Graves At Sea), the sessions resulting in a blaze of empowering black metal with searing melodies set ablaze by explosive rhythms and writing with a destructive multifaceted vocal delivery. With prime songwriting executed with relentless intensity, Dying Light delivers a supremely incinerating experience with the blackened arts. Mastered by Adam Tucker at Signaturetone Recording in Minneapolis and fitted with artwork by Glenn Schonn, the album was released on CD and digital formats in June through Germany's Vendetta Records, the label now preparing the vinyl version for public infiltration.
Dying Light is playing in its entirety HERE.
The album is available for purchase on CD HERE and digital HERE; US distribution for the album is handled by Midheaven/Revolver. The album will be available through all prime digital carriers in August, and a street date for the vinyl will be issued shortly.
VOID OMNIA is currently planning a small Western and Midwestern tour at the end of 2016. Stand by for tour dates to be released in the coming weeks.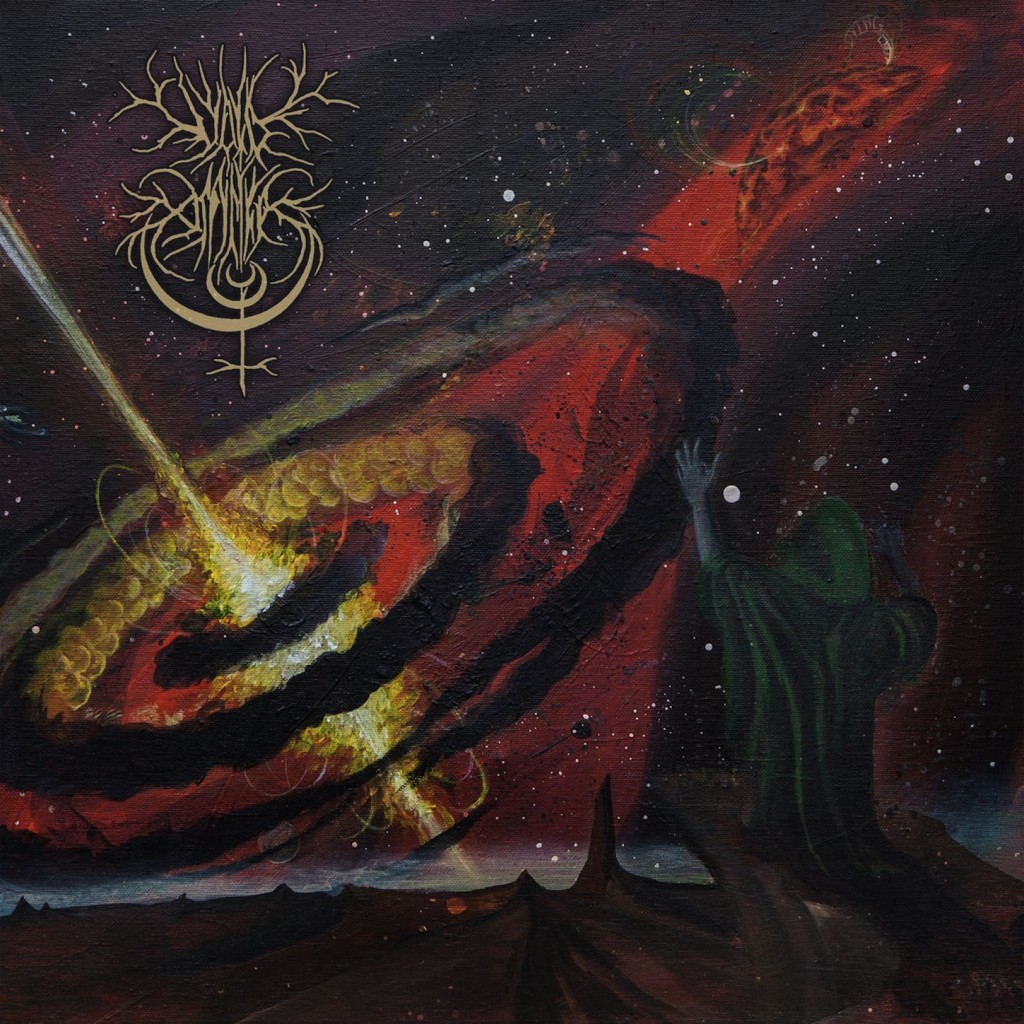 Dying Light Track Listing:
1. Remanence of a Ghost Haunt
2. Fallowed Remembrance
3. Singularity
4. Of Time
5. Emptied Heartless
http://voidomnia.bandcamp.com
http://www.facebook.com/VoidOmnia510
http://www.vendettarecords.de
http://vendetta-records.bandcamp.com
http://vendettarecords.bigcartel.com