photo by Justin Driscoll
Charlotte, North Carolina's VIOLENT LIFE VIOLENT DEATH delivers their latest batch of brutalizing, metallic hardcore on their fourth EP, The Color Of Bone, which sees release tomorrow through Innerstrength Records. On the eve of its release, No Echo is now hosting an advance stream of the entire record.
The Color Of Bone sees VIOLENT LIFE VIOLENT DEATH continue to explore the darker and more eerie sounds the band started experimenting with on their previous release, 2019's Sadness Rains. With five new tracks recorded, mixed, and mastered by Kyle Dameron at Rareform Recordings in Hickory, North Carolina, the record was completed with photos by Justin Driscoll, art by Justin Campbell, and layout by Mark De Gruchy.
No Echo writes, "VIOLENT LIFE VIOLENT DEATH is one of those cases where the group's name mirrors the music they deliver. The stuff is relentless in its sonic attack of swirling guitar riffs, demon-like vocals, and constantly driving rhythmic patterns. Over the course of three EPs, the quintet has fine-tuned their approach, and it's in its full glory on their newest offering."
Hear VIOLENT LIFE VIOLENT DEATH's The Color Of Bone EP early only through No Echo now at THIS LOCATION.
Innerstrength Records will release The Color Of Bone on CD and through all digital providers this Friday, October 30th. Find preorders HERE and see their "Roseblade" lyric video HERE.
Watch for an official video from the EP and more from VIOLENT LIFE VIOLENT DEATH to be issued in the coming days.
Since their formation in 2016, VIOLENT LIFE VIOLENT DEATH has delivered a blistering, damaging brand of brutal metallic hardcore, having been on a constant mission to deliver the most aggressive, hardest-hitting, yet straightforward music the genre has to offer, drawing comparisons and influence from the likes of Zao, Converge, Hatebreed, Dillinger Escape Plan, and Everytime I Die. The band's unique and evolving blend of metal and hardcore has been described by Metal Hammer as, "a relentless adrenaline blast," and Lambgoat describes VIOLENT LIFE VIOLENT DEATH as, "having solidified themselves as one the most promising up and coming hardcore bands out there."
As much as VIOLENT LIFE VIOLENT DEATH loves writing music, playing live is what they live for, and the band has shared shows with Lamb of God, Whitechapel, SeeYouSpaceCowboy, Madball, Chamber, Unearth, and many others, touring as much as possible.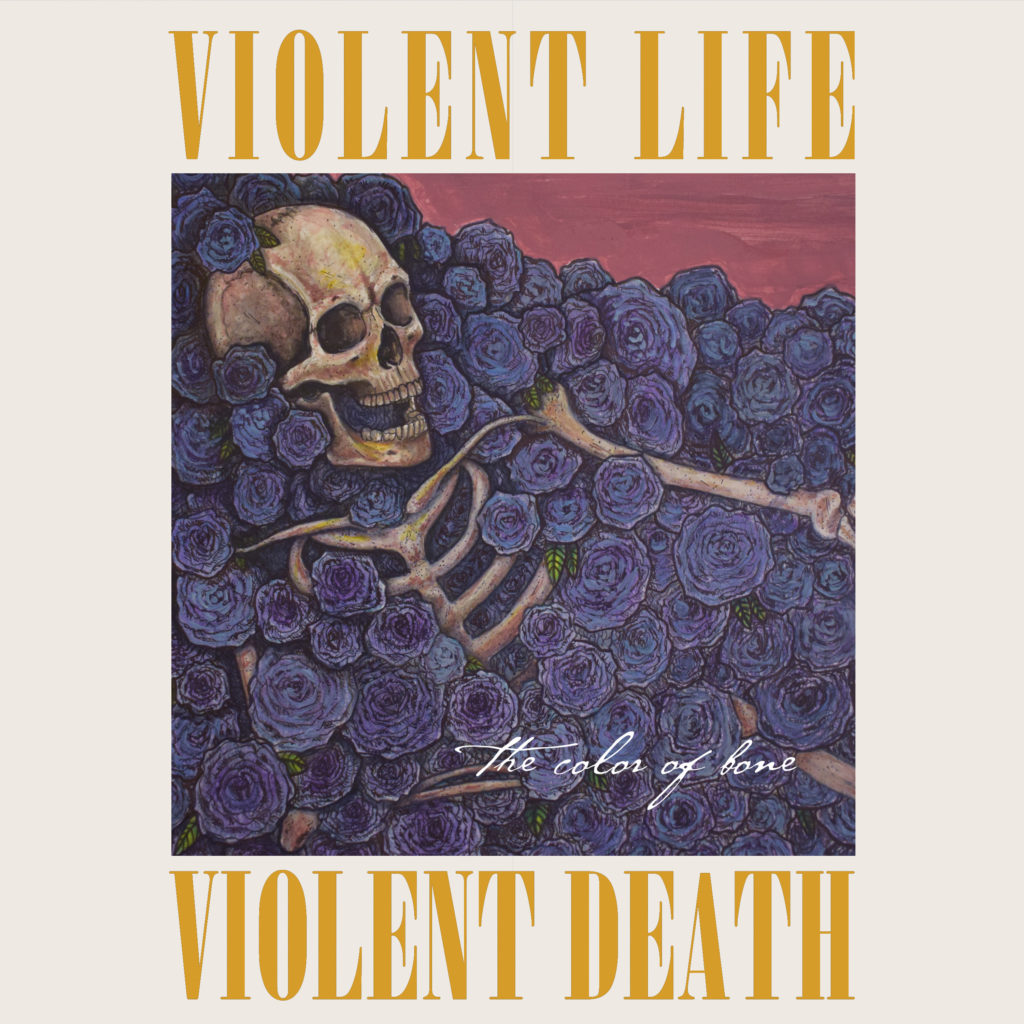 https://twitter.com/vlvdofficial
https://www.instagram.com/violentlifeviolentdeath
https://www.facebook.com/violentlifeviolentdeath
https://violentlifeviolentdeath.bandcamp.com
https://www.innerstrengthmusic.com
https://innerstrengthrecords.bandcamp.com
https://twitter.com/innerstrengthhc
https://www.facebook.com/innerstrengthrecords
https://www.instagram.com/innerstrengthrecords