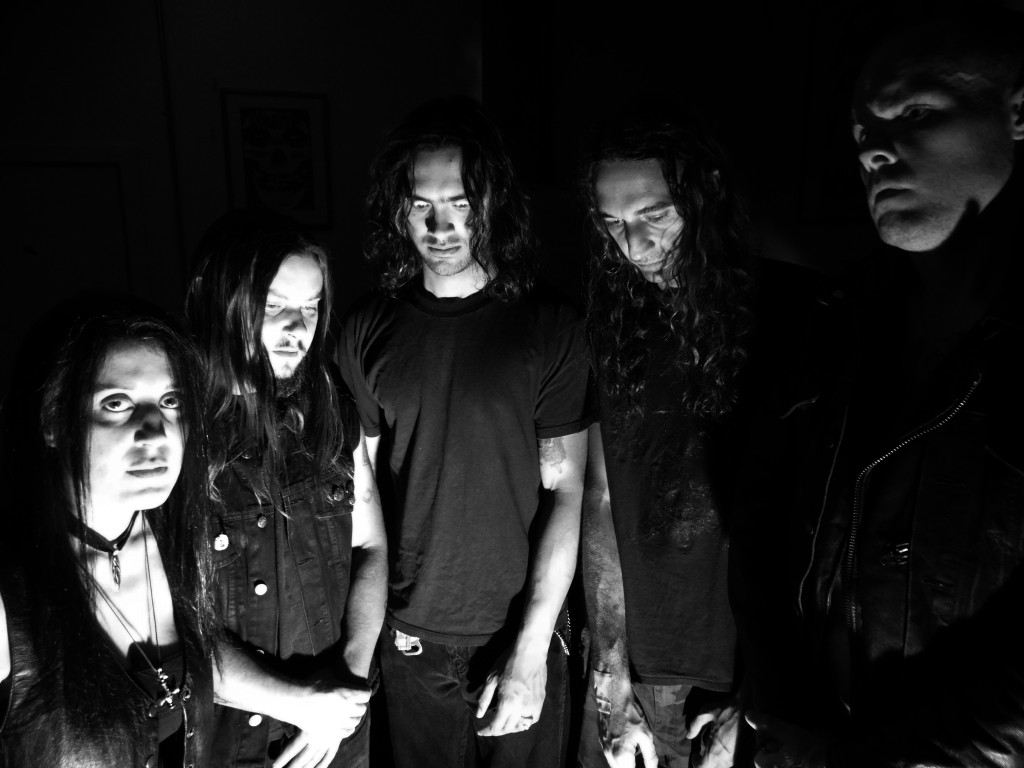 [photo by Al Cummings]
The street date for VASTUM's demanding third LP, Hole Below, grows ever closer, and the album is now just over two weeks from pillaging its way into the public domain via 20 Buck Spin, and the album's suffocating "Empty Breast" is now streaming through a premiere at Invisible Oranges.
Through the verbose horror of their first two LPs, San Francisco's VASTUM sadistically carved a jagged, dripping wound into an increasingly reductive American death metal scene. One of the most lyrically unique, creative and disturbing bands in underground metal, now arising for their third full-length album, VASTUM plumbs the depths of internalized agony and degradation farther than ever on Hole Below. Here, the band has honed their disturbed masochism into a sound manifestly their own and true to the core of the purest, darkest death metal, recorded at Earhammer Studios in Oakland and mastered at Audiosiege by Brad Boatright.
VASTUM also declares that in addition to 20 Buck Spin's releases of Hole Below on digital, CD and LP platforms, Sentient Ruin Laboratories will be issuing a cassette run of the record. The tape will feature the same cover art as the other formats, created by vocalist Daniel Butler, with a new layout by Stephen Wilson, and will see release on the same day as the CD and digital, Friday, November 6th, while the LP will be issued in December.
Invisible Oranges now unveils sixth and closing hymn from Hole Below with an exclusive premiere of "Empty Breast," their diagnosis of the track offering, "'Empty Breast, the final song on the album, touches on all of the band's strengths. A sheen of murk keeps the driving riffs just obscure enough to create some atmosphere without making the music incomprehensible. A frightening coda wraps the tune and record up nicely as well."
Submit to VASTUM's "Empty Breast" via Invisible Oranges RIGHT HERE.
Also hear the LP-opening "Sodomitic Malevolence" through Decibel Magazine RIGHT HERE.
Preorders for Hole Below are available, the digital via the 20 Buck Spin Bandcamp HERE, and the cassette via Sentient Ruin Laboratories HERE. Vinyl and CD preorders will follow through 20 Buck Spin shortly.
VASTUM will take to the road, beginning with their first-ever East Coast tour dates directly in conjunction with the street date for Hole Below. The tour will originate in Brooklyn on November 5th, followed by shows in Richmond and Baltimore before the final show of the trip in Philadelphia on November 8th. VASTUM will issue additional upcoming tour dates in support of Hole Below as well.
VASTUM:
11/05/2015 The Acheron – Brooklyn, NY w/ Trenchgrinder
11/06/2015 The Sidebar – Baltimore, MD w/ Ilsa
11/07/2015 Strange Matter – Richmond, VA
11/08/2015 The Farm – Philadelphia, PA w/ Trenchgrinder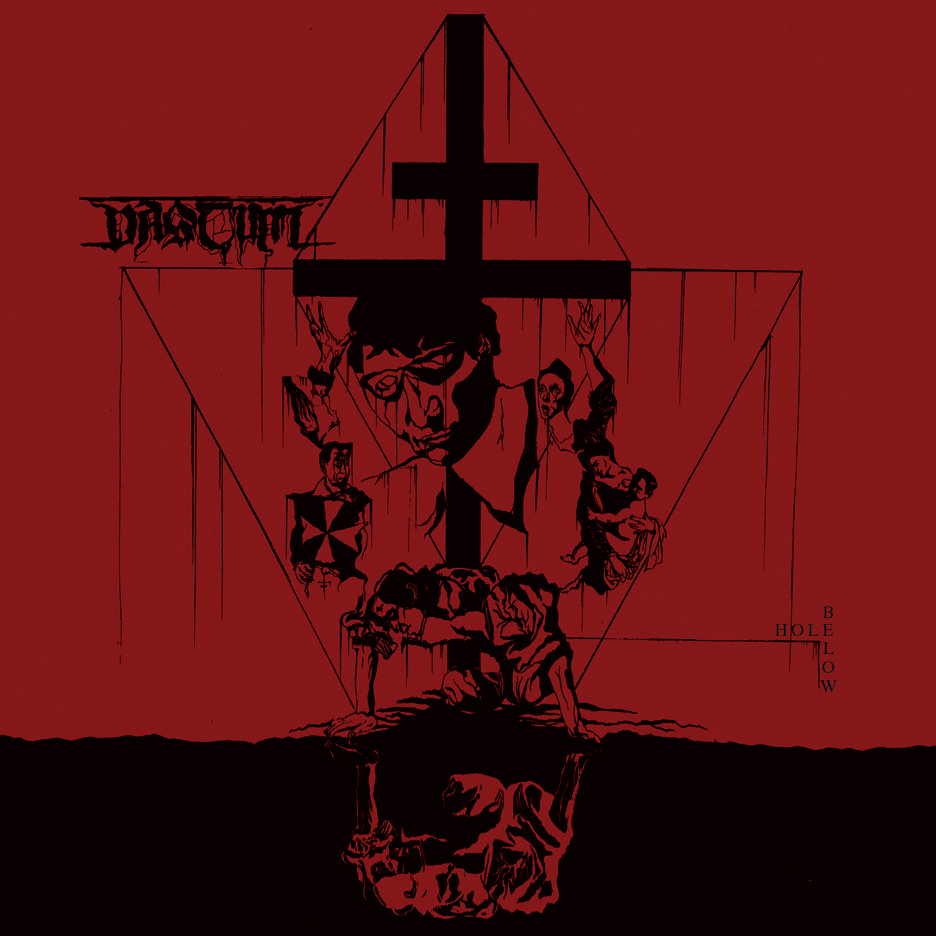 http://www.vastum.bandcamp.com
http://www.facebook.com/pages/Vastum/440192535391
http://www.20buckspin.com
http://www.facebook.com/20buckspin
http://www.twitter.com/20buckspinlabel
http://www.sentientruin.com
http://www.sentientruin.bandcamp.com
http://www.facebook.com/SentientRuin