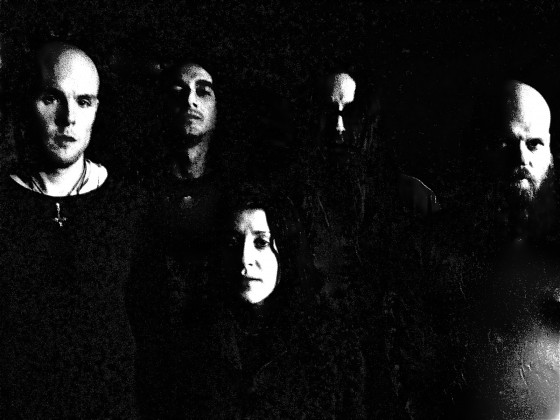 Washington-based indie heavyweight 20 Buck Spin has acquired Bay Area death metal outfit VASTUM to their ever-expanding roster for the disbursement of band's debut full-length, Carnal Law, set for worldwide release May 31, 2011. All fans of the darkest and harshest realms of pure old-school Swedish death metal listen up; this one is for you.
While VASTUM are a fairly brand new name to the public, you've just been informed. Hailing from the underground music hotbed of California's notorious Bay Area, the band's sound permeates the most wretched, dehumanizing, true old-school death metal might on Carnal Law. VASTUM's lineup aligns an arsenal of tight-knit musicians with current or past ties to Acephalix, Saros, Amber Asylum, Hammers of Misfortune, Infest and more, but the band's stripped-down, gravedigging attack is more crushing and potent than many contemporary acts flying the death metal banner.
Conceptually, Carnal Law explores themes of sexuality and psychic disfiguration, not in the oft juvenile way associated with underground metal, but in the more cerebral context one finds in the work of Georges Bataille or psychoanalyst Jean Laplanche. Frustration, pain, pleasure, confusion, depravity, death, life and isolation; the lines are blurred.
Carnal Law Track List:
1. Primal Seduction
2. Re-Member
3. Devoid
4. Umbra Interna
5. Carnal Law
6. Spirit Abused
While a newer name to the death metal multiverse, VASTUM sound every bit a twisted, seasoned band well-read in the genre's strengths and weaknesses, and harness them at will toward their own Law.
Stay tuned for more news on VASTUM over the coming months, and get in touch with Earsplit right away to take part in the celebratory massacre that is Carnal Law immediately!
http://www.myspace.com/vastum
http://www.20buckspin.com
http://www.facebook.com/20buckspin
http://twitter.com/20buckspinlabel