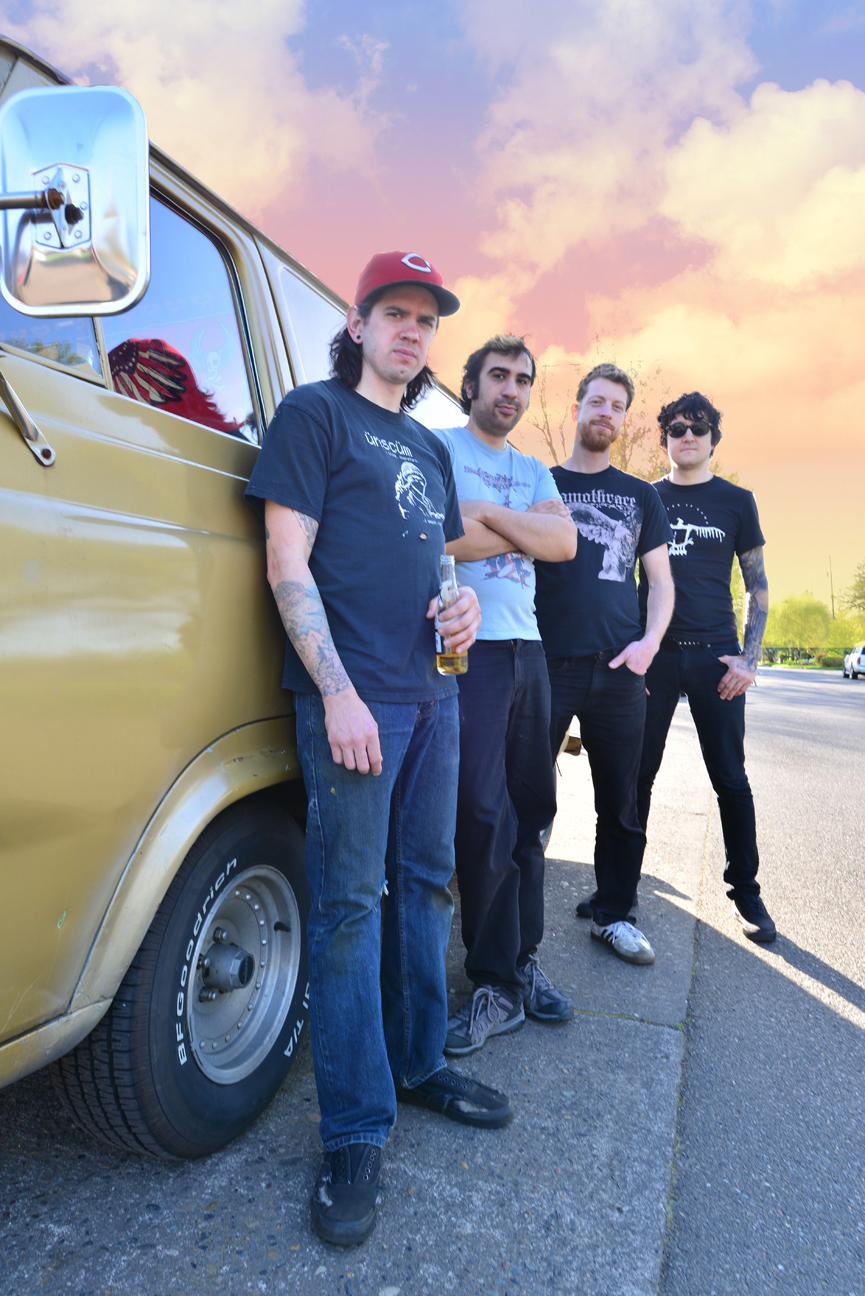 Having signed Portland, Oregon based funeral doom/death quartet, UNSEA, earlier this year, Relapse Records is now preparing the band's monstrous sophomore LP for descent onto the population in mid-November.
Formed in 2011, perpetuating a severely crushing style of black/occult metal-influenced funeral doom, with a majestic epic quality to their movements, USNEA quickly caught the attention of those who seek the most crushing and demoralizing bands of the genre, bringing to mind Disembowelment, Indian, Mournful Congregation, Pallbearer, Lycus, Thou and Loss. Through merely a self-titled, two-track on Orca Wolf Records at the beginning of 2013, and a split 7″ with Ruins through Halo Of Flies in mid-2014 in their short but bountiful lifespan thus far, USNEA has amassed a plethora of incredible media coverage and devotee support, leaving countless fans awaiting the next major step for the band.
Today, USNEA unveils the full details of their awaited second full-length LP, which now comes as their debut for Relapse Records, a four-song sonic masterpiece, entitled Random Cosmic Violence. Blending the sounds of the doom forefathers like Disembowelment and My Dying Bride with the gritty sludge of High On Fire, USNEA has created a classic of the new millennium. Recorded and mixed by Jared "Fester" See at Haywire Studios (Stoneburner, Rabbits, Drunk Dad) who supplies additional guitars to the title track, and mastered by Brad Boatright at Audiosiege (Yob, High On Fire, Integrity), the artwork and design was handled by Justin Cory and Orion Landau.
Relapse has issued a single from Random Cosmic Violence, releasing the second track "Healing Through Death" via SoundCloud HERE and YouTube HERE.
Pulsating with tribal intensity, Random Cosmic Violence is one of those rare records which elevates itself above the boundaries that its genre typically self-imposes. Yes, this is a mighty heavy piece of sludge-laden funeral doom, but the musicality and songcraft exhibited throughout the entirety of Random Cosmic Violence immediately place USNEA not just at the forefront of the blossoming American doom scene, but at the tops of heavy music altogether.
Now set for release on CD, digital and both colored/limited and standard black 2xLP on November 7th in Germany/Benelux/Finland and November 10th in North America and the rest of the world, preorders for Random Cosmic Violence can be placed on physical versions HERE and digital HERE.
Stand by for additional news and audio from Random Cosmic Violence as well as new tour dates from USNEA in the days ahead.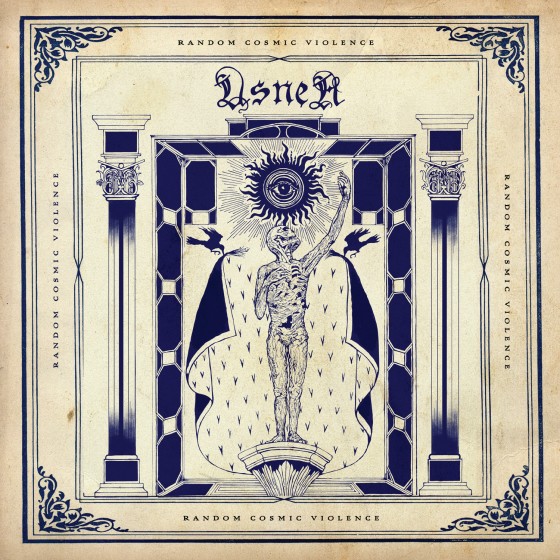 Random Cosmic Violence Track Listing:
1. Lying in Ruin
2. Healing Through Death
3. Random Cosmic Violence
4. Detritus
USNEA Live:
10/04/2014 Scowling House – Portland, OR w/ Negative Standards
11/10/2014 Slabtown – Portland, OR w/ Atriarch, Muscle and Marrow
http://www.usneadoom.com
https://www.facebook.com/usneadoom
https://usneadoom.bandcamp.com
http://www.relapse.com
http://relapserecords.bandcamp.com
http://www.facebook.com/RelapseRecords