Portland doom quartet USNEA will return to the road this March on the 2018 Spring Of Futility West Coast Tour. The journey begins March 23rd in their hometown and ends March 31st in Chico, California with direct support by Seattle's Un. See all confirmed dates below.
USNEA will be touring in support of their Portals Into Futility full-length released via Relapse Records. Inspired by dystopian science-fiction and the painful intersection of today's crushing reality, Portals Into Futility is five songs and fifty-six minutes of expertly crafted and elegantly depressive doom/sludge. With an evolved sound of strength and dynamism, USNEA delve more into the worlds of dissonant death metal, varied vocal structures, and cinematic composition, all while maintaining the monumental heaviness, brutality, discord, anger, and mournful melodicism of their previous work. Across dark and brooding peaks and valleys, USNEA remind us that no matter how many doors are opened to the human species, our self-aggrandizement and hubris all lead to futility.
Watch USNEA's previously released videos for "Pyrrhic Victory" and "Eidolons And The Increate" via YouTube HERE as well as a recent live set of the band in Helsinki, Finland HERE or below.
Portals Into Futility is out now on CD, 2xLP, and digital formats via Relapse Records. Physical orders and exclusive bundles are currently available via Relapse.com at THIS LOCATION and digital orders are available via all streaming services HERE.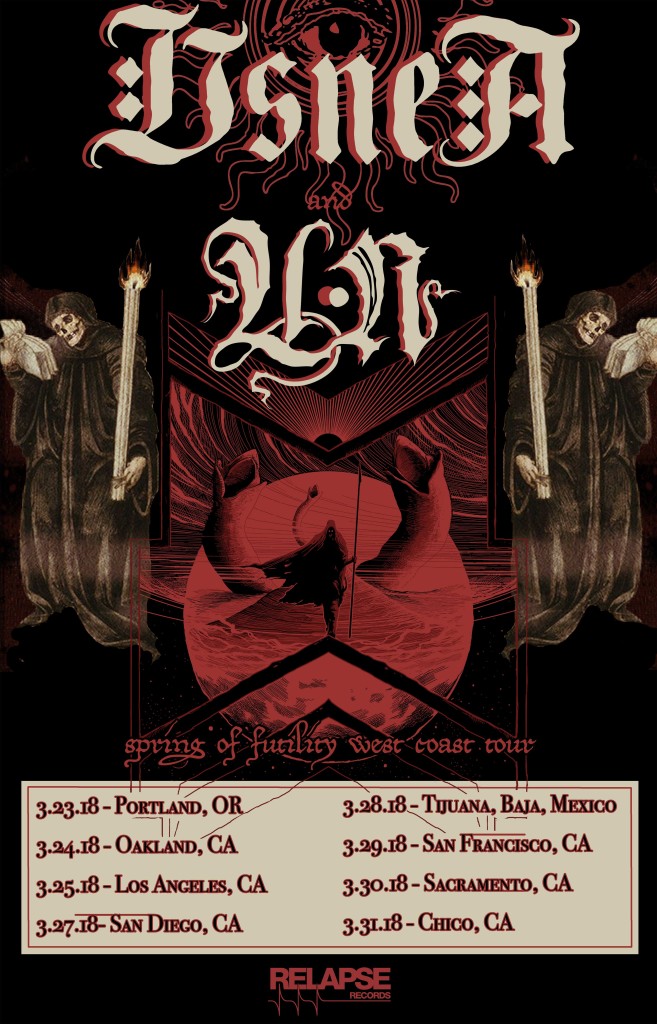 USNEA w/ Un:
3/23/2018 Twilight Bar – Portland, OR w/ Sol, Hot Victory
3/24/2018 Golden Bull – Oakland, CA w/ Body Void, Swamp Witch, Chrch
3/25/2018 Hi-Hat – Los Angeles, CA w/ Skyeater, Pendulous
3/27/2018 Space Bar – San Diego, CA w/ Therapy, Sixes
3/28/2018 Club Paradise – Tijuana, MX w/ Therapy
3/29/2018 El Rio – San Francisco, CA w/ Serpents of Dawn, Malefic Levitation
3/30/2018 Blue Lamp – Sacramento, CA w/ Chrch, Occlith
3/31/2018 Naked Lounge – Chico, CA w/ Amarok, Shadow Limb
USNEA was spawned in late 2011 from the cerebral minds of guitarist/vocalist Justin Cory, guitarist Johnny Lovingood, drummer Zeke Rogers, and bassist/vocalist Joel Williams. The quartet has proven to be a seismic level force of destructive creativity with a massive yet meditative sound, masterfully crafted songwriting, and a clear yet non-derivative influence from doom legends such as Disembowelment, My Dying Bride, Neurosis, and YOB.
USNEA released their self-titled debut album in February 2013 on Rogers' own label Orca Wolf Records. Following a 7″ EP split with Ruins, USNEA signed to Relapse Records and released Random Cosmic Violence in November 2014. Random Cosmic Violence's immense presence instantly elevated USNEA to the forefront of the blossoming American doom scene. Stereogum referred to Random Cosmic Violence as having a "Floydian vastness that both balances and amplifies the overwhelming, crushing heaviness. Like the night sky itself, it's full of terror and awe and ice and fire. It is a massive, monumental thing." USNEA spent the next couple years touring in support of the record alongside veteran acts such as Ufomammut and Inverloch plus appearances at notable festivals including Maryland Deathfest, Roadburn Festival, and Modified Ghost Festival. In 2017, USNEA returned with their third full-length album, Portals Into Futility. An array of sci-fi novels that are becoming more and more of a reality in these volatile times informed the band's writing throughout the album, including Shadow Of The Torturer by Gene Wolfe, Lathe Of Heaven by Ursula K. Le Guin, Valis by Philip K. Dick, Valis by Philip K Dick, Demon Haunted World by Carl Sagan, and Dune by Frank Herbert. Portals Into Futility was recorded with Fester and assistant Andrew Grosse at Caravan Recordings and Haywire Studios in Portland, Oregon and mastered by Adam Gonsalvez at Telegraph Audio.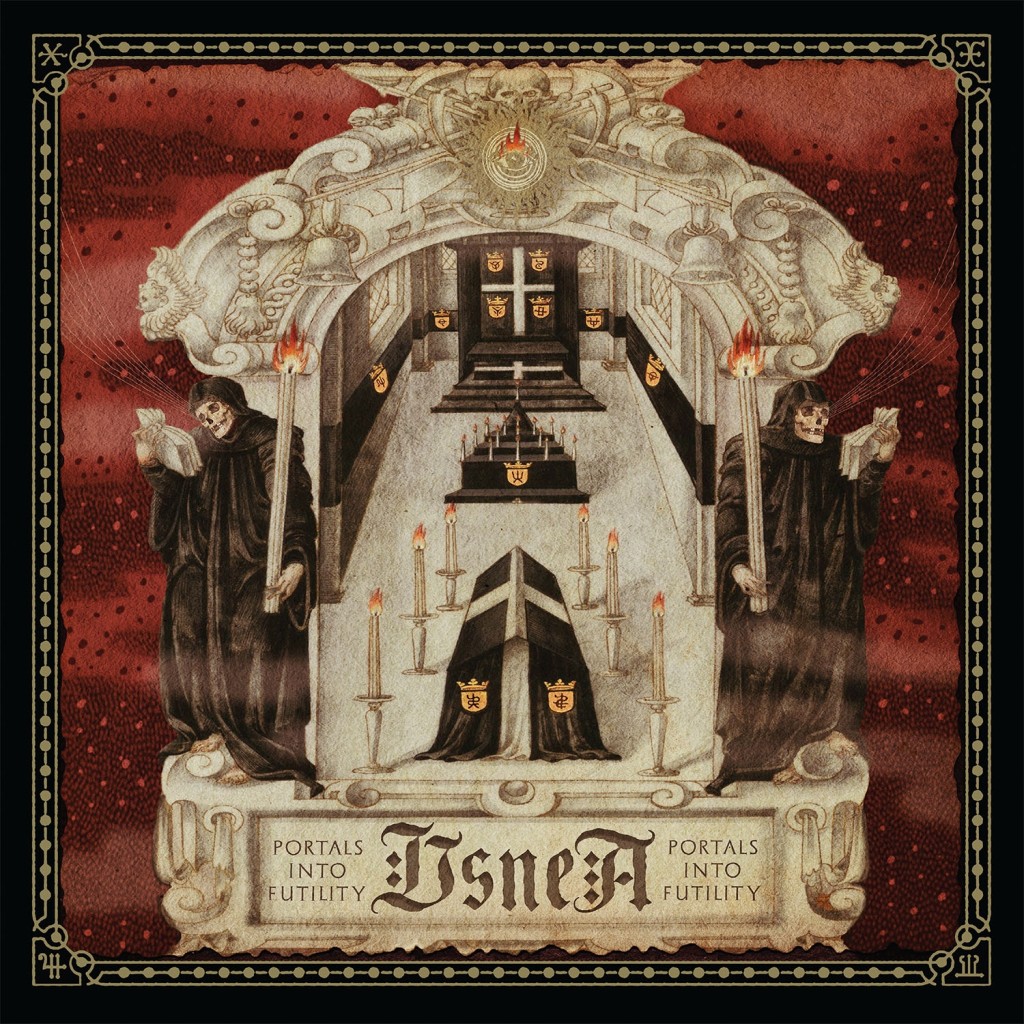 http://www.facebook.com/usneadoom
http://www.relapse.com
http://www.facebook.com/RelapseRecords