Just in time for your weekend, today the headbangers at Metal Underground are hosting a stream of City Of Steel, the debut full-length from Saskatoon thrash metal trio, UNTIMELY DEMISE, recently released worldwide via Sonic Unyon Metal. Grab a cold one and crank up the face-melting thirty-two minute scorcher HERE.
In support of the release of City of Steel, UNTIMELY DEMISE have confirmed a string of tour dates through Ontario and Quebec commencing late this month.
UNTIMELY DEMISE Canadian Assault:
10/27/2011 This Ain't Hollywood – Hamilton, ON w/ Fatality
10/29/2011 Bloodbucket Metalfest VIII – Toronto, ON w/ Piledriver, Spewgore
10/30/2011 Hard Luck Bar – Toronto, ON w/ Fatality
11/03/2011 Bar Le Trash – Ste-Hyacinthe, QC
11/04/2011 Scanner Bistro – Quebec City, QC
11/05/2011 Cafe Chaos – Montreal, QC
11/06/2011 Bar Le Magog – Sherbrooke, QC
Stay tuned for plenty more Canadian and American live appearances from the band to be announced throughout 2012.
"City of Steel is a confident debut, seven tracks of slick physicality and some mighty impressive shredding… Just one album in, and they're already looking like Saskatchewan's best metal export since Into Eternity." – Decibel

"…think Annihilator meets Kreator with a touch of Chuck Schuldiner" – Terrorizer
"This intense strain of blackened thrash shows that Canadians really love their metal and take its exercise seriously." – Hails & Horns
"Untimely Demise have pulled off the impressive trick of making their complex music sound easy." – Metal Hammer
"…seven tracks of decently written and decently played old school thrash metal that reminds most of Kreator and Destruction" – Blabbermouth
"… these guys are diehard enthusiasts with impeccable agility." – Exclaim! Magazine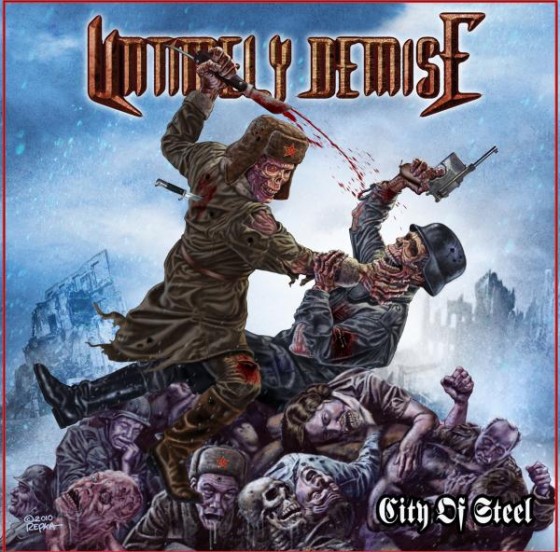 http://www.myspace.com/untimelydemisemusic
http://twitter.com/#!/UntimelyDemise1
http://www.sonicunyon.com/metal
https://www.facebook.com/SonicUnyonMetal