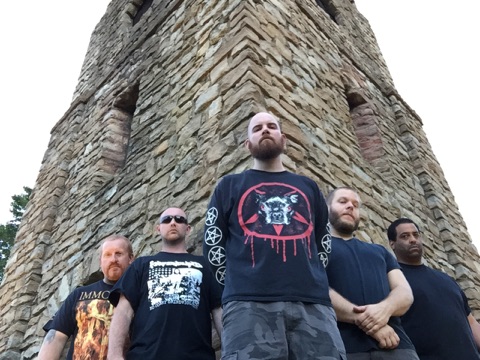 Kansas death metal squad, UNMERCIFUL, will drop the devious fruits of their long-awaited new full-length this Summer via Unique Leader Records. Titled Ravenous Impulse, the record features the drum demolition of John Lonstreth (Dim Mak, Origin, ex-Gorguts etc.).
Comments UNMERCIFUL guitarist Clint Appelhanz (ex-Origin) of the band's forthcoming full-length, "It's been ten years since the release of Unmercifully Beaten and we've had an up and down ride through the years. We are proud to announce the release of Ravenous Impulse to mark a new time for the band. Ravenous Impulse features a collaboration of song writing styles from [bassist] Jeremy [Turner; ex-Origin], [guitarist] Justin [Payne] and myself. Coupled with John Lonstreth's approach to drums and Kris [Bolton; D.F.W.B.]'s vocal delivery, we feel that our sound is in a new place while still maintaining the band's identity. Concepts behind most of the lyrical content mainly deal with violent instinct and diabolical human behaviors. We feel these subjects and themes are more realistic and relative to everyday society and more terrifying. Expect a classic death metal sound with modern speed."
Ravenous Impulse Track Listing:
Unmerciful
Abscission
Ravenous Impulse
Sociopathic Predation
Kill Reflex
Habitual Savagery
Enduring Torture
Kingdom Of Serpents
Methodic Absolution
Founded in 2001, UNMERCIFUL released its debut, Unmercifully Beaten, in 2006. With intensive tour runs from 2006 through 2009 with the likes of Cannibal Corpse, Dying Fetus, Necrophagist, Decrepit Birth, Cryptopsy, and more, the band went through various personnel changes before deciding to disband in 2009. What started out as just a reunion show in 2012, quickly returned the band to working status. With consistent live shows and numerous metal fest appearances, the band released a self-titled demo in 2014 as a first step in the process to completing its first full-length release in nearly a decade. After the abrupt departure of drummer James King, John Longstreth was enlisted to record drums for Ravenous Impulse.
In July 2015, UNMERCIFUL entered Chapman Studios (Origin, Tech N9NE) to work with longtime producer and friend, Robert Rebeck. Longstreth laid down a phenomenal recording on drums. The rest of the album was recorded and mixed at Clint Appelhanz's own Waveworks Studio. The process was long and tedious, but the end result is nothing short of sonically devastating. Ravenous Impulse raises the bar of relentless, unmerciful, aggressive, and plainly brutal death metal. Look for Ravenous Impulse July 22nd, 2016 on Unique Leader Records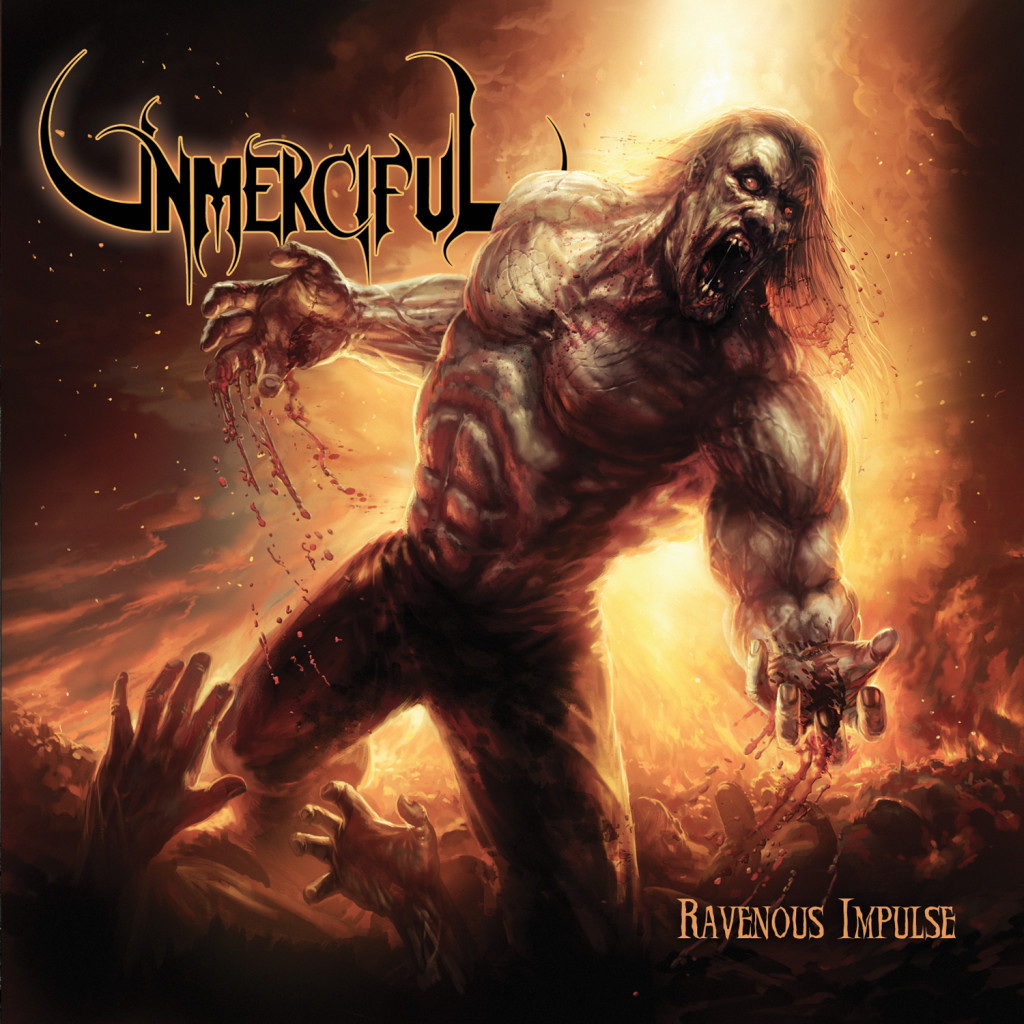 http://www.facebook.com/Unmerciful
http://www.uniqueleader.com
http://www.facebook.com/UniqueLeaderRecords