In just two short weeks, Kansas-based death metal horde UNMERCIFUL – which unites the extreme metal ingenuity of bassist Jeremy Turner (ex-Origin), guitarists Justin Payne and Clint Appelhanz (ex-Origin), drummer John Lonstreth (Dim Mak, Origin, ex-Gorguts etc.), and vocalist Kris Bolton (D.F.W.B.) — will release their Ravenous Impulse full-length via Unique Leader Records. Captured at Appelhanz's own Waveworks Studio with drums recorded at Chapman Studios (Origin, Tech N9NE) with longtime producer and friend, Robert Rebeck, Ravenous Impulse raises the proverbial bar of relentless, unmerciful, aggressive, and plainly brutal death metal.
Said Dead Rhetoric in an advance investigation of the record, "Cue up all the clichéd death metal verbs like crushing, relentless, savage, brutal, and so forth – Ravenous Impulse will have you spouting them all before the end of the album. There's no higher principle that the band operates on other than to oppress your senses and give you an audial bludgeoning. And for that, UNMERCIFUL does exactly what the doctor has prescribed."
In advance of its release, today Revolver Magazine delivers the blistering sounds of "Habitual Savagery," now playing at THIS LOCATION.
You can also check out the band's namesake track "Unmerciful," still streaming at Decibel at THIS LOCATION.
For various Ravenous Impulse preorder bundles, go HERE.
Founded in 2001, UNMERCIFUL released its debut, Unmercifully Beaten, in 2006. With intensive tour runs from 2006 through 2009 with the likes of Cannibal Corpse, Dying Fetus, Necrophagist, Decrepit Birth, Cryptopsy, and more, the band went through various personnel changes before deciding to disband in 2009. What started out as just a reunion show in 2012, quickly returned the band to working status. With consistent live shows and numerous metal fest appearances, the band released a self-titled demo in 2014 as a first step in the process to completing its first full-length release in nearly a decade. After the abrupt departure of drummer James King, John Longstreth was enlisted to record drums for Ravenous Impulse.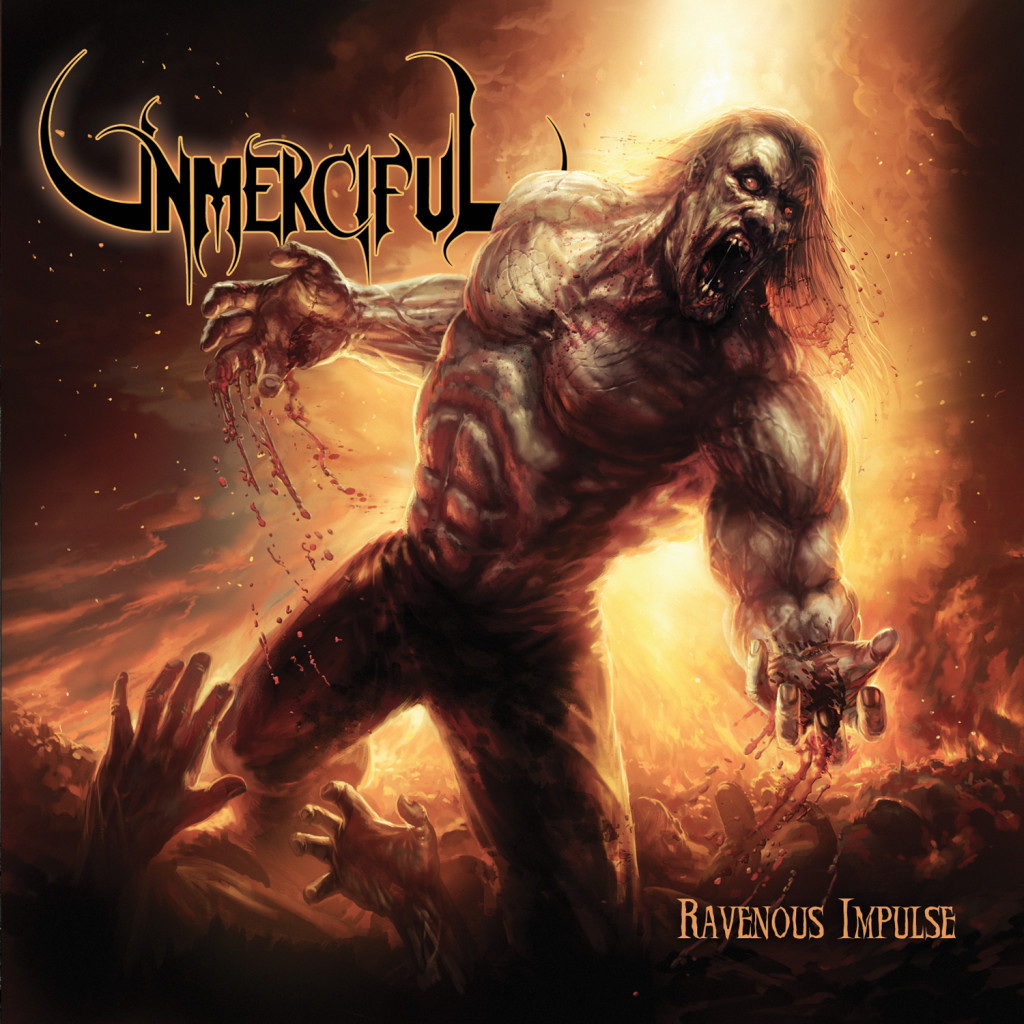 http://www.facebook.com/Unmerciful
http://www.uniqueleader.com
http://www.facebook.com/UniqueLeaderRecords