"…an excellent return to their fighting form." — Stereogum
Today, New York City sludge/doom/drone trio UNEARTHLY TRANCE is pleased to unveil the debilitating sounds of "Scythe." The tune, now streaming courtesy of Decibel Magazine, comes by way of the band's forthcoming full-length Stalking The Ghost.
"'Scythe' lyrically touches on the occult symbolism and mythos of Saturn," elaborates guitarist/vocalist Ryan Lipynsky. "It is one of the songs we've had for a while for the new album. It works great live and I feel like it's a perfect representation of the UNEARTHLY TRANCE sound."
Adds Decibel, "The slow, downtuned guitars are met with slightly less dreary melodies that build an uneasy feeling further amplified by the feedback and noise that rumble through the speakers. "
And if you missed it, sample "Famine" and debut single "Dream State Arsenal" below.
February 24th will see the worldwide release of Stalking The Ghost via Relapse Records on CD, LP, and digital formats. Physical preorders and bundles are available via Relapse.com HERE and digital downloads can be preordered via Bandcamp at THIS LOCATION.
An esoteric ritual of seismic doom, Stalking The Ghost taps into the darkest realms of the occult over the course of seven tracks that reek of utter despair. Forming a balance between slow-churning maelstrom and spine-chilling harmony, wrapped beneath a blackened cloud of rumbling feedback, UNEARTHLY TRANCE sounds more powerful and exploratory than ever before. Recorded at Menegroth/The Thousand Caves Studios by Colin Marston (Krallice, Gorguts, Panopticon) and featuring cover art by Orion Landau (Yob, Red Fang, Graves At Sea), Stalking The Ghost restores misery to a gentrifying city.
UNEARTHLY TRANCE will embark on a short European tour surrounding their appearance at this year's prestigious Roadburn Festival with additional dates to be announced in the coming weeks.
UNEARTHLY TRANCE:
4/17/2017 KB18 – Copenhagen, DK
4/18/2017 Hafenklang – Hamburg, DE
4/19/2017 Magasin4 – Brussels, BE
4/20/2017 Roadburn – Tilburg, NL
4/21/2017 Doom Over Leipzig – Leipzig, DE
4/23/2017 JAZ – Rostock, DE
Hailing from Long Island/Brooklyn, New York, UNEARTHLY TRANCE was forged in 2000 by Ryan Lipynsky (guitar, vocals) and Jay Newman (bass), with Darren Verni (drums) joining the following year. Over the past fifteen-plus years, the trio has been creating the loudest, most harrowing blackened doom/sludge in the region. UNEARTHLY TRANCE established their early defining sound with the release of their first two full-lengths (2003's Season Of Séance, Science Of Silence and 2004's In The Red) released on Lee Dorrian's Rise Above Records.
In 2006, UNEARTHLY TRANCE signed with Relapse Records and released three more critically acclaimed full-lengths (2006's The Trident, 2008's Electrocution, and 2010's V) exposing the world to a palpable growth in their doom/sludge foundation and well-crafted songwriting. Over the years, the band has brought their crushing live show across North America, the UK, and Europe with legendary and acclaimed acts such as Electric Wizard, The Melvins, High On Fire, Grief, Sunn O))), Pelican, Sleep, Morbid Angel, Floor, Autopsy, Crowbar, and more.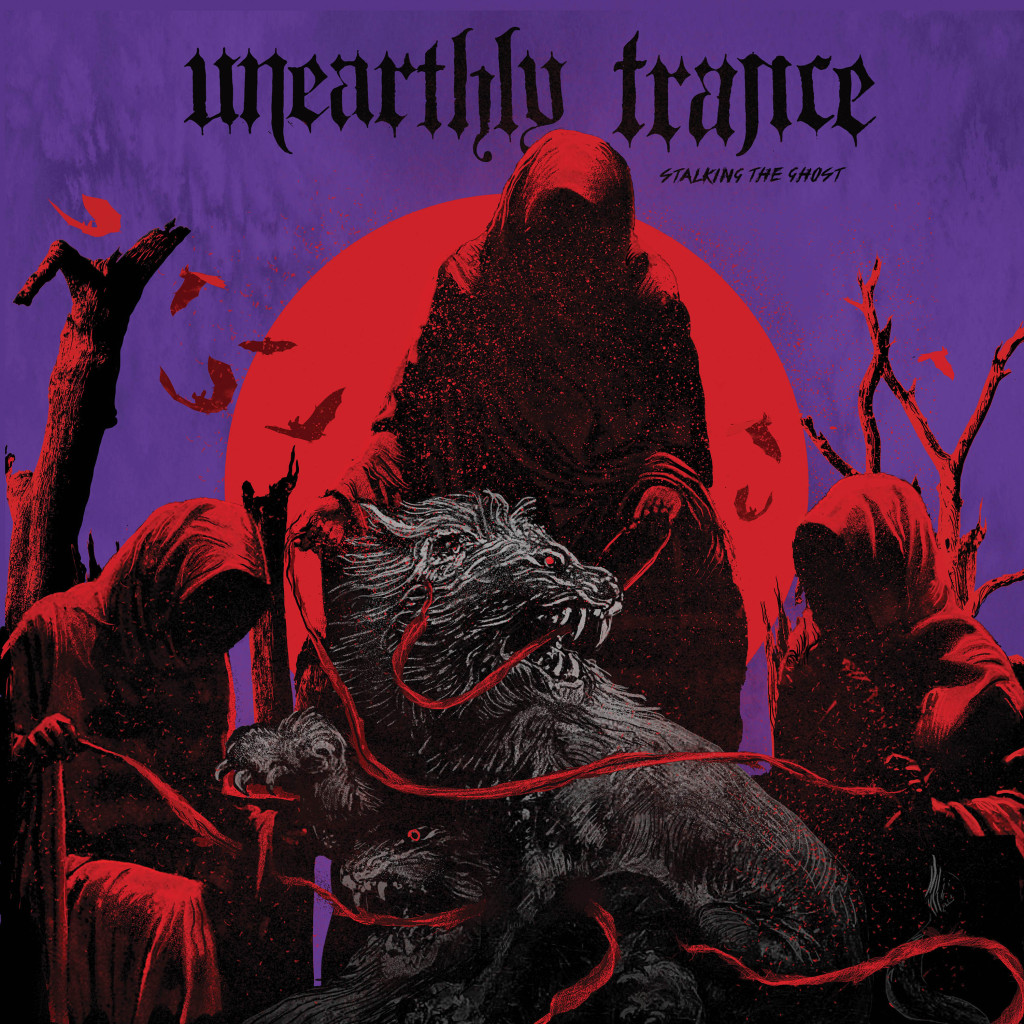 http://www.facebook.com/UnearthlyTrance
http://www.relapse.com
http://www.relapserecords.bandcamp.com
http://www.facebook.com/RelapseRecords
http://www.twitter.com/RelapseRecords