photo by Francesca De Franceschi Manzoni
On May 6th, the Italian alchemists power trio UFOMAMMUT will return with their ninth studio album, Fenice, through Neurot Recordings and their own Supernatural Cat Records. The LP's track listing, cover art, preorders, and a video for the lead single "Psychostasia" have been issued.
For more than two decades, UFOMAMMUT has combined the heaviness and majesty of dynamic riff worship with a nuanced understanding of psychedelic tradition and history in music, creating a cosmic, futuristic, and technicolor sound destined for absolute immersion.
Fenice, "phoenix" in Italian, represents endless rebirth and the ability to start again after everything seems doomed. The album is the first recording with new drummer Levre joining Poia and Urlo, marking a new chapter in the band's history and unveiling a more intimate, free sound for the group.
"I think we lost our spontaneity, album after album," says Urlo. "We tried to make more complicated songs and albums, but I think at some point we just ended up repeating ourselves. With Fenice, we were ready to start from zero – we had no past anymore – so we just wanted to be reborn and rise from the ashes."
While the band is renowned for their psychedelic travels into the far reaches of the cosmos, Fenice is a much more introspective listening experience. The album was conceived as a single concept track, divided in six facets of this inward-facing focus. Sonic experimentations abound in the exploration of this central theme; synths and experimental vocal effects are featured more prominently than ever before as the band push themselves ever further into the uncharted territory of their very identity.
The towering synths on the opening track "Duat" evoke an almighty machine rising from the depths of primordial ooze. There's a shift to a frenetic garage-psych pace before mellowing out into a more familiar doomy stomp. "Kepherer" is a respite, albeit a slight one, returning to the pulsing rhythms of the album's intro before plunging the listener into the menacing build and release of "Psychostasia" next.
The second half of the record brings with it an even greater sense of dynamic exploration. "Metamorphoenix" oozes with curious synth patterns and noises, before descending into sinister chords and an oddly choral chant. An explosion of emotion heralds the beginning of "Pyramind", all-encompassing in its riff worship and quasi-religious climax of mantra-esque vocals. "Empyros" is groovy yet irregular, with rhythms interplaying and more chanting voices, bringing the records to its end with a sense of dedication and purpose.
Each oscillation of this extraordinary album feels inevitable. The members of UFOMAMMUT are, after all, masters of their craft, and when it comes to creating enveloping sonic journeys into the unknown, it's their uninhibited sense of exploration that breaches new sonic ground. Fenice is the sound of a band whose very essence has been rejuvenated and are welcoming the chance to create music in the way they know best; by unfolding carefully and attentively, by melding those extreme dynamics which render Fenice as a living and breathing creature, and by writing gargantuan riffs that herald their very rebirth.
Watch the video for UFOMAMMUT's "Psychostasia" HERE.
Fenice will see release on May 6th on LP, CD, and digital formats via Neurot Recordings, with a limited LP version of 666 copies on the UFOMAMMUT-associated Supernatural Cat. Preorders are live at Neurot HERE and Supernatural Cat HERE.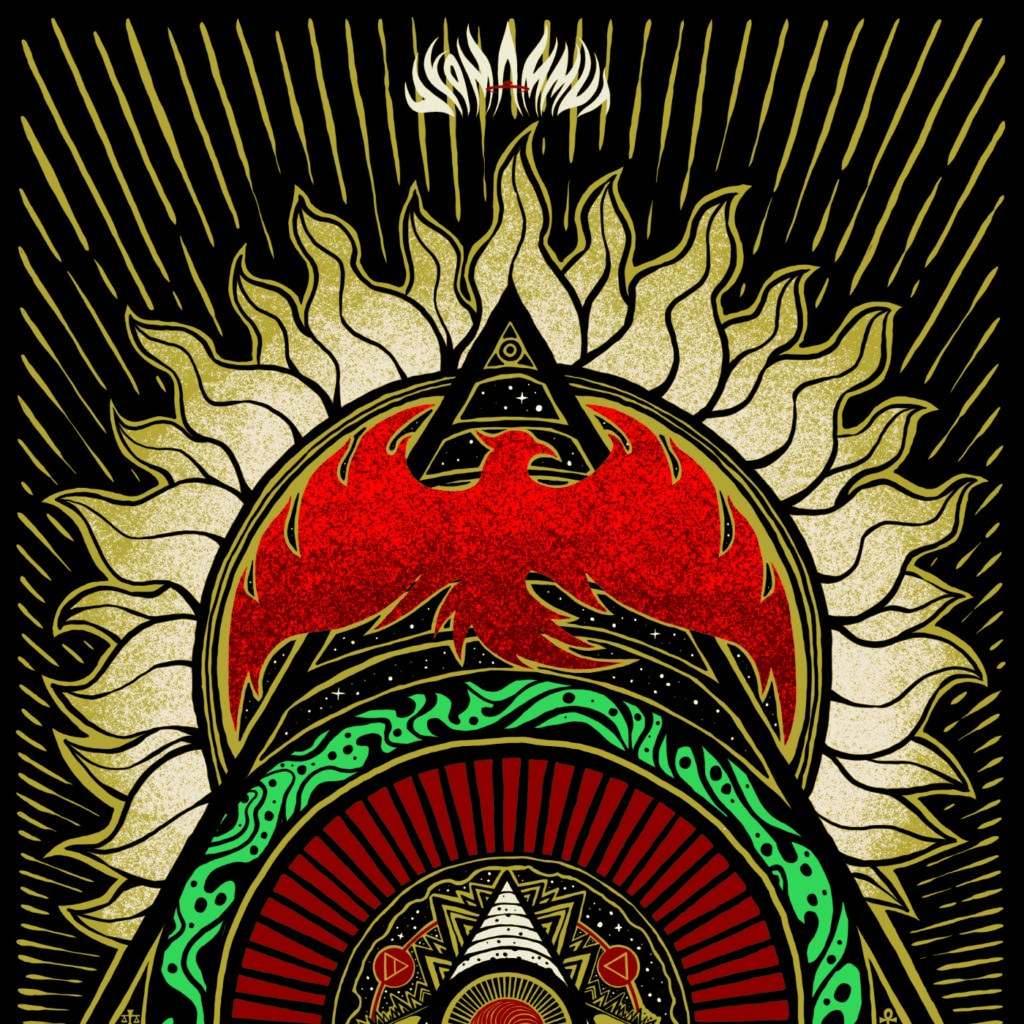 Fenice Track Listing:
1. Duat
2. Kepherer
3. Psychostasia
4. Metamorphoenix
5. Pyramind
6. Empyros
UFOMAMMUT is confirmed to play special one-off dates over the Spring and Summer months including a Fenice album release show and a wide array of festivals including Dudefest, Dunk!festival, Desertfest, 17 Years Sound Of Liberation Festival, Desert Fox Festival, Hellfest, Frantic Festival, and more. See all confirmed shows and stay updated at the band's tour page HERE.
UFOMAMMUT:
Poia – guitars, effects
Urlo – bass, vocals, effects, synths
Levre – drums, effects
Ciccio – sound lord
https://www.ufomammut.com
https://www.facebook.com/ufomammutband
https://twitter.com/ufomammutmafia
https://ufomammut.bandcamp.com
https://www.instagram.com/ufomammut
https://www.supernaturalcat.com
https://www.facebook.com/Supernaturalcat666
https://www.instagram.com/SupernaturalCat_recs
https://www.neurotrecordings.com
https://www.facebook.com/neurotrecordings
https://twitter.com/OfficialNeurot
https://neurotrecordings.bandcamp.com