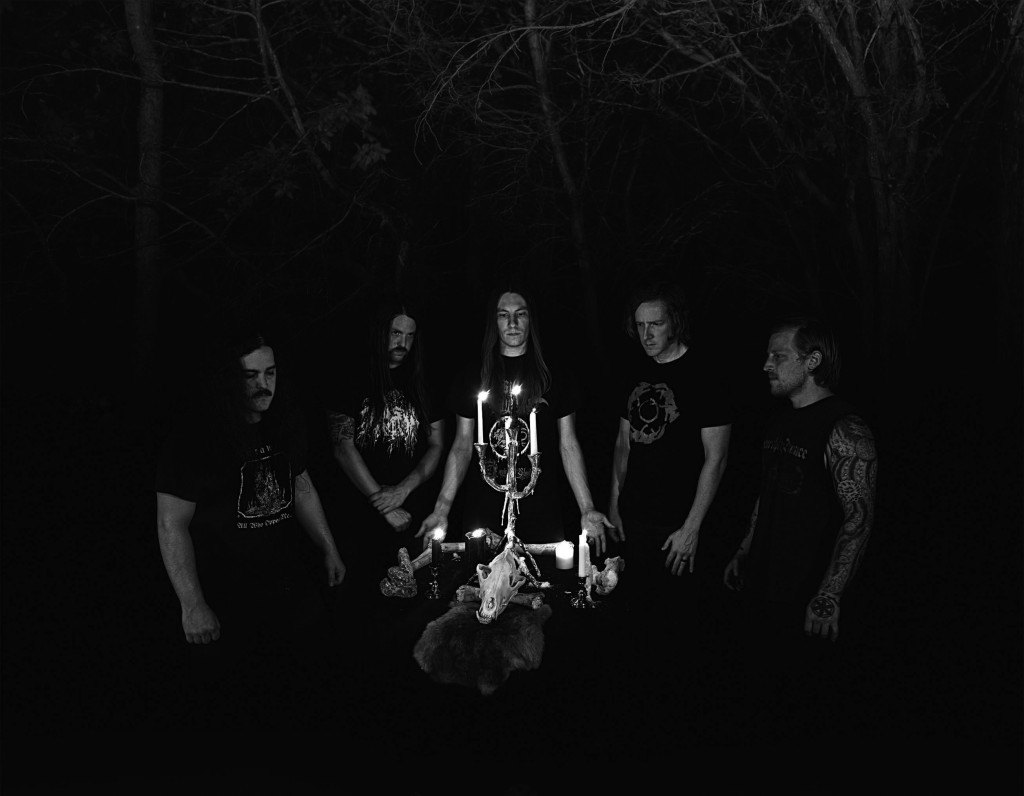 [photo by Kathleen Kennedy]
Stream and share Shattering Light's Creation by TYRANNOSORCERESS at Noisey HERE.
Dallas black metal coven TYRANNOSORCERESS will unleash their debut LP, Shattering Light's Creation, through Tofu Carnage Records at the end of this week. Ahead of its unveiling, Noisey has taken on the role of streaming the entire album early.
Formed in 2010 by members of Dallas-based Cleric, TYRANNOSORCERESS laid the foundation for their unique take on black metal with their 2011 demo. Gestating in the years since, Shattering Light's Creation documents the band's transformation into a chthonic force. Labyrinthine, weaving riffs draw the listener into dimensions beyond death. Invocations bellow towards black infinity. Chaos reigns. Recorded and mixed by Irving Lopez, and mastered by Brad Boatright, Shattering Light's Creation captures the band's intricate songwriting with sonic precision. Lucas Ruggieri's monstrous front cover drawing and D-side etching provide a window into a haunting abyss.
Noisey issues with their advance stream of Shattering Light's Creation, "Their take on black metal is aggressive, smart, supremely melodic, and often downright frosty, their winding compositions epic and imposing without relying on manufactured bombast or over-the-top theatrics. The band's clearly been doing their homework, with a heavy focus on the mid-90s and a sworn allegiance to finger tapping, blastbeats, and nearly unceasing tremolo ringing out amidst a cleaner-than-expected production job. Most importantly, it's damn good."
Stream TYRANNOSORCERESS' subzero Shattering Light's Creation at Noisy RIGHT HERE.
Shattering Light's Creation will see release through Tofu Carnage Records this Friday, June 23rd on two slabs of 180-gram vinyl; preorders are available RIGHT HERE.
Watch for TYRANNOSORCERESS tour dates and more to be confirmed into the sweltering summer months.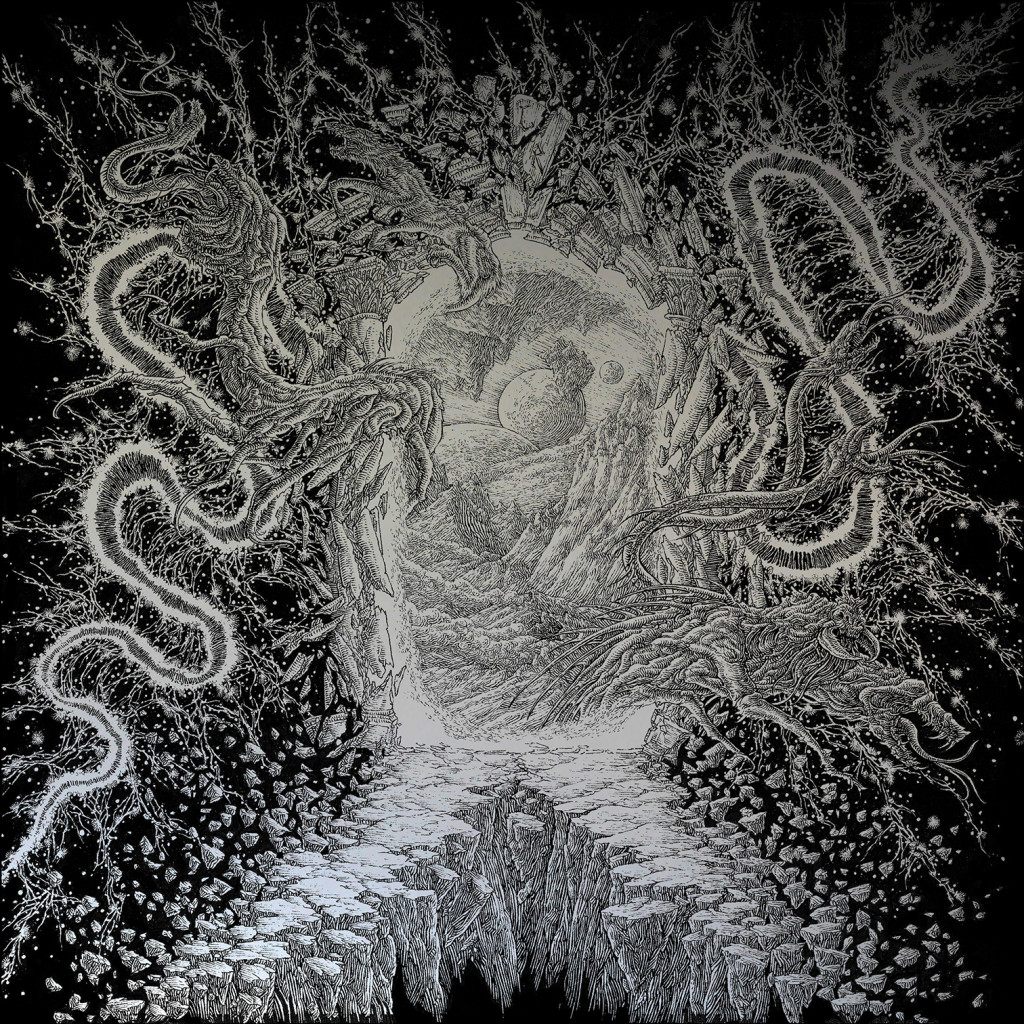 https://www.facebook.com/Tyrannosorceress
http://tyrannosorceress.com
https://soundcloud.com/tyrannosorceress
http://www.tofucarnage.com
https://twitter.com/tofucarnage
https://www.facebook.com/TofuCarnage
https://tofucarnagerecords.bandcamp.com