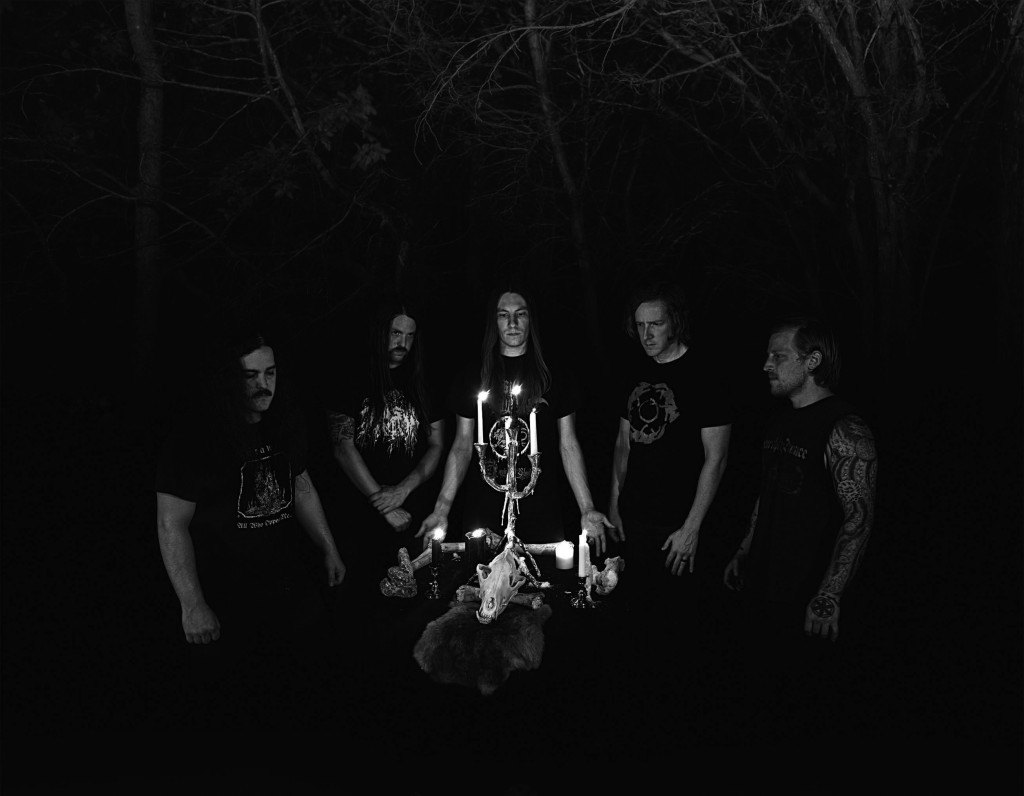 [photo by Kathleen Kennedy]
"This work is an epitaph to the knowledge bestowed upon us so long ago. For in the dark and hidden reaches, the truly ascended are of Hell. For we are all as gateways, and Lilith is the key."
Metal Injection is hosting an exclusive premiere of "In The Light Of The Sabbat Moon" from Dallas-based black metal horde TYRANNOSORCERESS, and the band's impending Shattering Light's Creation debut LP.
Hear "In The Light Of The Sabbat Moon" by TYRANNOSORCERESS only at Metal Injection at THIS LOCATION.
Offers TYRANNOSORCERESS on the new single, "An invocation of the Tyrant Sorceress, Jeh-Az-Kali, Lilitu-Jahi, the femine aspect of all creation and destruction. They are one in the same and cannot exist without each other, infinitely cyclical. In venomous congress within the sabbat dream, she opens the gateway to worlds in-between. Melding the conscious and unconscious self, to create one's own reality. By this we become deified as God, that is I. It is the blood within us that propels our path into this circle of being. It was gifted to us by those who descended from great heights long ago. This work is an epitaph to the knowledge bestowed upon us so long ago. For in the dark and hidden reaches, the truly ascended are of Hell. For we are all as gateways, and Lilith is the key."
Also stream the LP's "Haunting Black Infinity" at Decibel Magazine HERE and see the album trailer by Chariot Of Black Moth HERE.
Featuring two slabs of 180-gram vinyl including a D-side etching by Ruggierei and layout by Zach Jobin and Sean Mehl, Shattering Light's Creation will see release through Tofu Carnage Records on June 23rd; preorders are available RIGHT HERE.
Formed in 2010 by members of Dallas-based Cleric, TYRANNOSORCERESS laid the foundation for their unique take on black metal with their 2011 demo. Gestating in the years since, Shattering Light's Creation documents the band's transformation into a chthonic force. Labyrinthine, weaving riffs draw the listener into dimensions beyond death. Invocations bellow towards black infinity. Chaos reigns. Recorded and mixed by Irving Lopez, and mastered by Brad Boatright, Shattering Light's Creation captures the band's intricate songwriting with sonic precision. Lucas Ruggieri's monstrous front cover drawing provides a window into a haunting abyss.
Additional audio samples and more on TYRANNOSORCERESS and their debut album will be issued in the weeks ahead.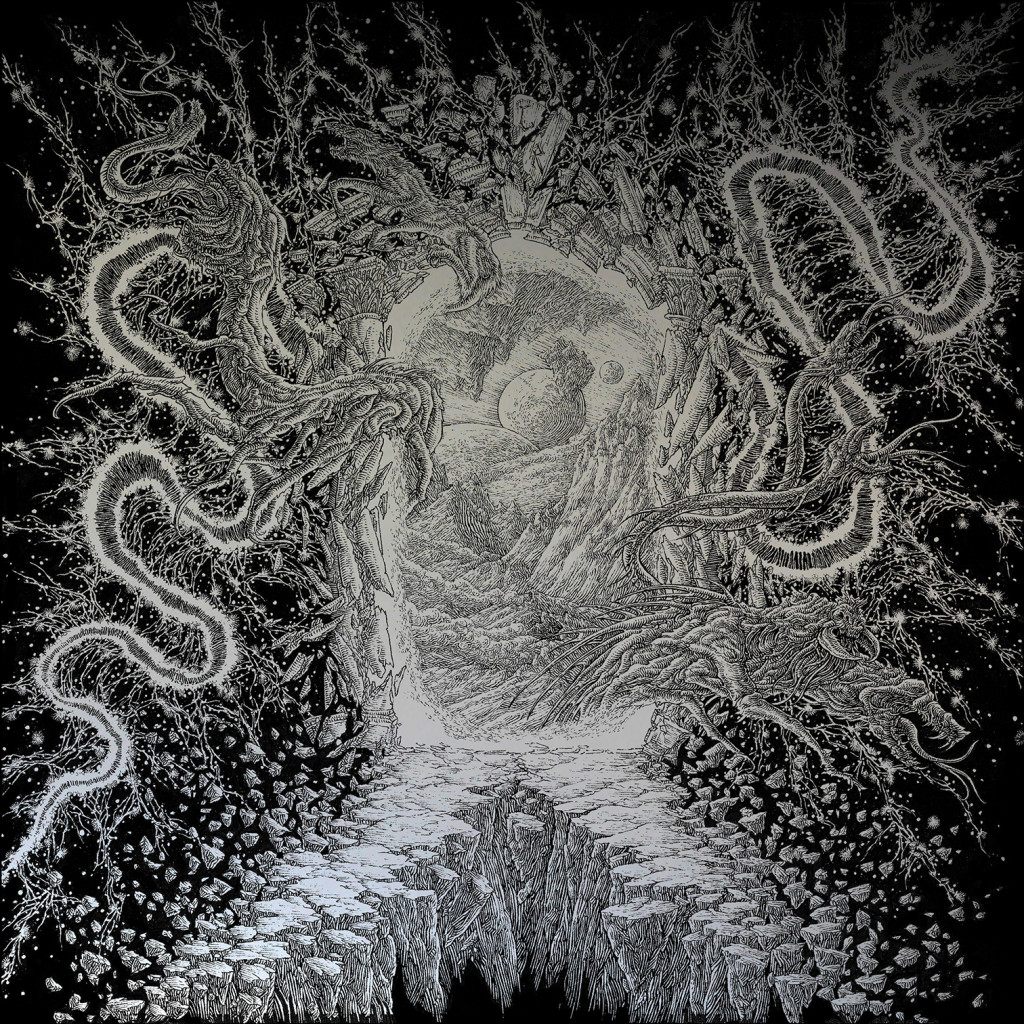 https://www.facebook.com/Tyrannosorceress
http://tyrannosorceress.com
https://soundcloud.com/tyrannosorceress
http://www.tofucarnage.com
https://twitter.com/tofucarnage
https://www.facebook.com/TofuCarnage
https://tofucarnagerecords.bandcamp.com