Virginia-based classic metal outfit TWISTED TOWER DIRE have completed their fifth full-length album, Make It Dark, which is set for North American release by Italy's Cruz Del Sur Music on May 3, 2011.
TWISTED TOWER DIRE's name has been synonymous with uncompromising classic heavy metal since its inception in 1995. Formed out of "a stubborn hatred for the '90s anti-metal culture," the band have always been able to maintain a respectable profile, not following transitory trends but keeping true to their original metal beliefs.
After their 2007 release Netherworlds, TWISTED TOWER DIRE took a short break which included the entry of new singer Johnny Aune (Viper) replacing Tony Taylor, who was tragically killed in a motorcycle accident on February 6th, 2010. Rounding out the current lineup is bassist Jim Hunter (Revelation, October 31, While Heaven Wept), drummer Mark Stauffer (Krass Judgement) and guitarists Scott Waldrop (While Heaven Wept) and Dave Boyd (Volture).
In terms of songwriting, TWISTED TOWER DIRE's fifth full-length Make It Dark represents probably the most mature album the band has written to date. With a direct approach, the band has been able to write a very compact-sounding release, made of some immediate hit songs as well as others marked with more traditional TTD taste. Make It Dark is the sum of those elements which are the pillars of rock/metal music in general and that are so greatly expressed by the band in this release: guitar and vocal melodies above the standards, catchy refrains and most important of all, the feeling that each and every one of these songs bears the potential to become a new metal classic! Strengthened by Chris Salamone's (While Heaven Wept) post-studio work, and features cover art by UK artist Martin Hanford (Slough Feg, Bal Sagoth, Warhammer).
TTD have confirmed their next live appearance on May 20th in Raleigh, North Carolina, and will be announcing more live actions over the coming months in support of the new album.
TWISTED TOWER DIRE Live:
5/20/2011 Kings – Raleigh, NC w/ Colossus, Volture, Sex Panther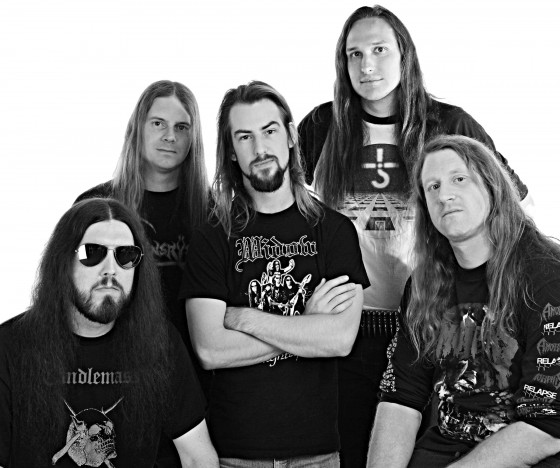 http://www.twistedtowerdire.com
http://www.cruzdelsurmusic.com