Finnish melodic hardcore punk unit TRYER will release their scorching fourth full-length, Ei Kuole Koskaan, this April via Suicide Records.
Over the course of eleven tracks, TRYER builds on a concrete foundation that combines fast, melodic punk rock, feisty trash-riffs and hardcore aesthetics with a heavy metal twist. The band manages to capture the same intensity that has made them an underground success, known for their staggering live performances delivered with feverish energy. Ei Kuole Koskaan was recorded by Mikael Neves and TRYER, mixed by Kurt Ballou of Converge at GodCity Studios and mastered by Brad Boatright (Weekend Nachos, Nails, Magrudergrind, Wake, Tragedy) at Audiosiege with cover art and layout by Jussi "Hytky" Pohjanen (Amorphis, Hexvessel).
Notes TRYER guitarist Tuomas, "I think the excitement and candid approach of making this record can be heard clearly. We are taking a step towards our hardcore roots and just wanted to make insane songs, which resulted in our most intense and best sounding album to date. To achieve this, we chose to work with Kurt Ballou who combines awesome professional quality with dirt, grit and haste that is the essence of TRYER's chaotic world… I think you can hear the process in the songs as sounding spontaneous and surprising, but still consistent. All in all, this was our easiest record to make. We disregarded all unnecessary expectations and just wanted to make insane songs which are fun to play. And I think that is exactly what we managed to make!"
TRYER's Ei Kuole Koskaan will be released on April 12th via Suicide Records on CD, LP, cassette, and digital formats with preorders to be announced in the coming weeks.
In the meantime, sample first single "Tavat Ja Tarpeet" via Soundcloud HERE or Spotify HERE.
Ei Kuole Koskaan Track Listing:
1. Omasta Naamasta Nuolen
2. Vaivoin Ehjä, Vaivoin Vain
3. Pala Auringosta
4. Zen
5. Maanantain Armolahja
6. Tavat Ja Tarpeet
7. Ei Kuole Koskaan
8. Hunter S. Nixon
9. Mielensärajoittaja
10. Katumusharjoitus
11. Vertauskunta
In conjunction with the release of Ei Kuole Koskaan, TRYER will play two special record release shows in Helsinki and Tampere respectively with The Queers, Häiriköt, and Lähtevät Kaukajunat with additional performances in Finland throughout the spring months. See all confirmed dates below.
TRYER:
4/12/2019 Kuudes Linja – Helsinki, FI * Record Release Show w/ The Queers, Häiriköt, Lähtevät Kaukajunat
4/13/2019 Olympia – Tampere, FI * Record Release Show w/ The Queers, Häiriköt, Lähtevät Kaukajunat
4/19/2019 Monari – Kannus, FI
4/20/2019 Tukikohta – Oulu, FI
5/03/2019 Elämän Kevät Festivaali – Tampere, FI w/ Sur-Rur
5/24/2019 Bar15 – Seinäjoki, FI w/ Sur-Rur
5/25/2019 Brummi – Rauma, FI w/ Sur-Rur
5/31/2019 TVO – Turku, FI w/ Sur-Rur
6/01/2019 Leipätehdas – Vaasa, FI w/ Sur-Rur
719-20/2019 LPRHC Fest – Lappeenranta, FI
Forged in 2010, TRYER plays hard and fast hardcore punk with a heavy metal spinkick to the gut. The Finnish four-piece has raced its way through packed and sweaty basement shows to major music festivals such as Provinssi and Ilosaarirock, without ever sacrificing their inherent intensity and commitment to themselves or their audience. Sharing stages with the likes of Raised Fist, Propagandhi, and SNFU, the band has garnered a reputation as one of the greatest live acts in Finland today. You might leave a TRYER-show exhausted or bruised, but you will leave with a smile every time!
TRYER:
Jussi – vocals, guitar
Elias – bass, vocals
Tuomas – guitar, vocals
Jonne – drums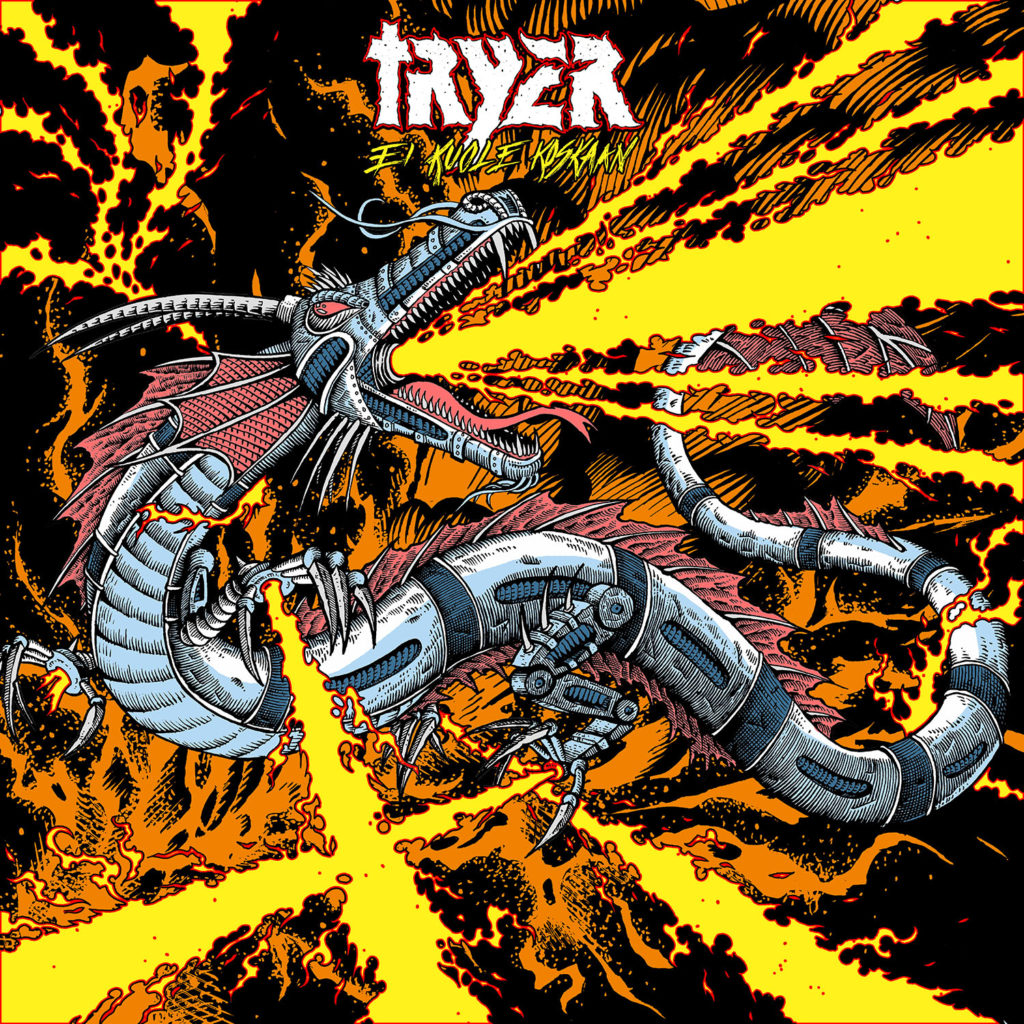 http://www.facebook.com/tryerpunks
http://www.tryer.bandcamp.com
http://www.suiciderecords.se
http://www.facebook.com/suiciderds