Stream / Share TRYER's Ei Kuole Koskaan THIS LOCATION
Finnish melodic hardcore punk collective TRYER is pleased to unveil their Ei Kuole Koskaan full-length today via Suicide Records. Recorded by Mikael Neves and TRYER, mixed by Kurt Ballou of Converge at GodCity Studios and mastered by Brad Boatright (Weekend Nachos, Nails, Magrudergrind, Wake, Tragedy) at Audiosiege with cover art and layout by Jussi "Hytky" Pohjanen (Amorphis, Hexvessel), Ei Kuole Koskaan thrusts forth eleven tracks, built upon a concrete foundation that combines fast, melodic punk rock, feisty trash-riffs and hardcore aesthetics with a heavy metal twist. The band manages to capture the same intensity that has made them an underground success, known for their staggering live performances delivered with feverish energy.
Stream TRYER's Ei Kuole Koskaan in its entirety below.
Ei Kuole Koskaan is available on CD, LP, cassette, and digital formats. For preorders visit the Suicide Records Bandcamp page at THIS LOCATION.
In conjunction with the release of Ei Kuole Koskaan, TRYER will play two special record release shows in Helsinki and Tampere respectively with The Queers, Häiriköt, and Lähtevät Kaukajunat, with additional performances in Finland throughout the spring months. See all confirmed dates below.
TRYER:
4/12/2019 Kuudes Linja – Helsinki, FI * Release Show w/ The Queers, Häiriköt, Lähtevät Kaukajunat
4/13/2019 Olympia – Tampere, FI * Release Show w/ The Queers, Häiriköt, Lähtevät Kaukajunat
4/19/2019 Monari – Kannus, FI
4/20/2019 Tukikohta – Oulu, FI
5/03/2019 Elämän Kevät Festivaali – Tampere, FI w/ Sur-Rur
5/24/2019 Bar15 – Seinäjoki, FI w/ Sur-Rur
5/25/2019 Brummi – Rauma, FI w/ Sur-Rur
5/31/2019 TVO – Turku, FI w/ Sur-Rur
6/01/2019 Leipätehdas – Vaasa, FI w/ Sur-Rur
7/19-20/2019 LPRHC Fest – Lappeenranta, FI
Forged in 2010, TRYER plays hard and fast hardcore punk with a heavy metal spinkick to the gut. The Finnish four-piece has raced its way through packed and sweaty basement shows to major music festivals such as Provinssi and Ilosaarirock, without ever sacrificing their inherent intensity and commitment to themselves or their audience. Sharing stages with the likes of Raised Fist, Propagandhi, and SNFU, the band has garnered a reputation as one of the greatest live acts in Finland today. You might leave a TRYER-show exhausted or bruised, but you will leave with a smile every time!
"…a ripping dose of shouty punk that sounds like it could've come from the '80s SoCal scene, but with Martyrdöd-style leads in the mix." – BrooklynVegan
"…a well-made metal-influenced punk record for when you'd rather chug a beer and think about rad fantasy creatures rather than sip red wine and ponder the mysteries of Satan." — Metal Utopia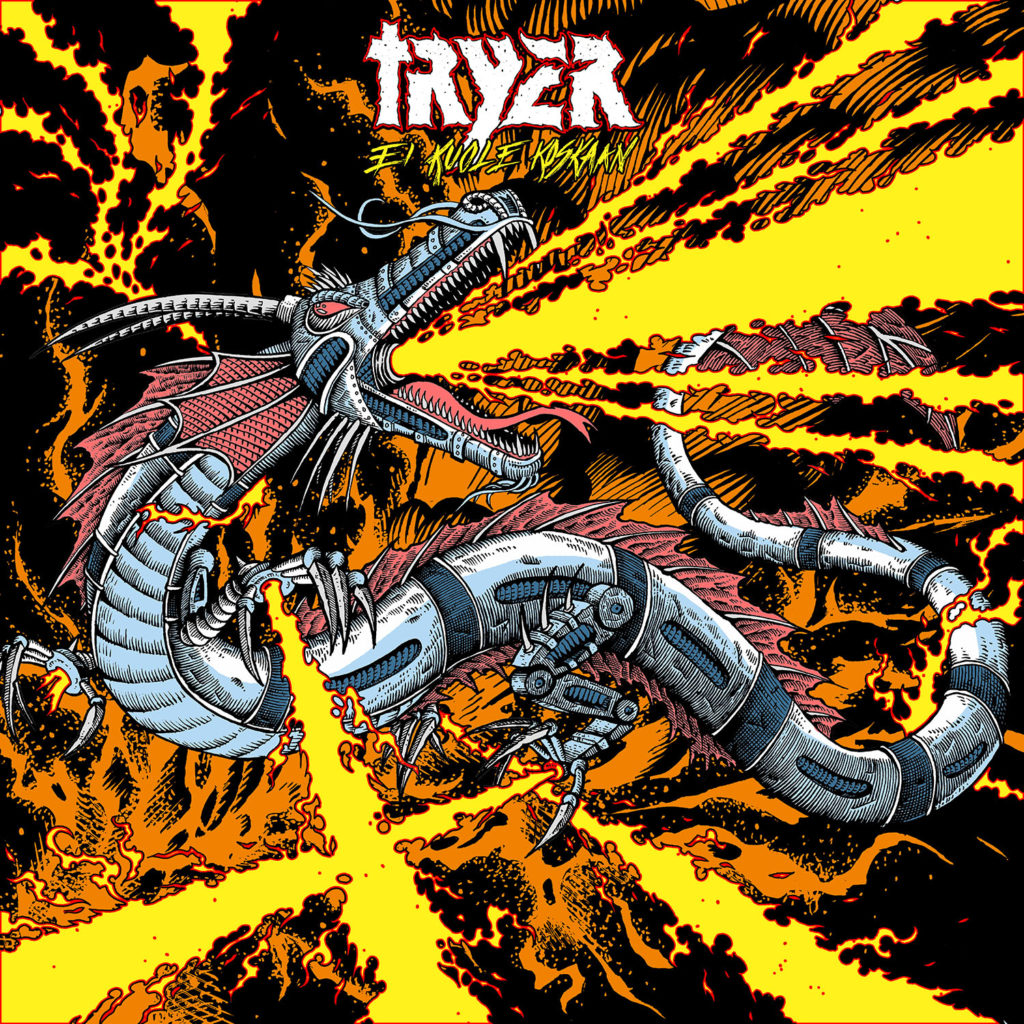 http://www.facebook.com/tryerpunks
http://www.tryer.bandcamp.com
http://www.suiciderecords.se
http://www.facebook.com/suiciderds