photo by Sidney Stauts
Decibel Magazine is hosting an exclusive stream of "With This Creature I Return," the new single from Texas death metal quintet TRIBAL GAZE. The song's release precedes the band's savage debut LP, The Nine Choirs, nearing release through Maggot Stomp this month.
Rather than follow a well-trodden path, TRIBAL GAZE bulldozes a lane of their own under the tracks of their hard-hitting and hypnotic brand of death metal. The band – vocalist McKenna Holland, bassist Zachary Denton, drummer Cesar De Los Santos, and guitarists Quintin Stauts and Ian Kilmer — crushes without compromise, fortifying a technical assault with jackhammer hooks. Earning acclaim from the likes of notable media outlets and sharing stages with Municipal Waste, Creeping Death, and more, the group present an unforgiving and undeniable vision on their full-length debut album, The Nine Choirs.
During the Spring of 2022, the band cut guitars, bass, and vocals themselves out of home studios in Dallas and Longview, Texas and laid down drums at The Bubble in Austin, the musicians naturally progressed as part of the process. The album was mixed by Taylor Young at The Pit Recording Studio (Regional Justice Center, Drain, God's Hate), mastered by Brad Boatright at Audiosiege (Obituary, Integrity, 200 Stab Wounds) and completed with artwork by Yu Sugawara and photography by Sydney Stauts.
The band's Zachary Denton writes, "'With This Creature I Return' is a track that contains a lot of riff variety, a song we feel has a little something for everyone. We knew during the writing process that it would become one of our favorites from the new record."
With the song's premiere, Decibel declares, "TRIBAL GAZE guitarist Quintin Stauts has summed up his band's debut album, The Nine Choirs, as 'big evil Texas shit.' There's been plenty of shit of that vintage coming out of the Lone Star State of late; recent blood offerings from the likes of Fugitive, Fleshrot, and Skeleton have ensured that the ceremonial fires at night burn big and bright deep in the heart of Texas. The hellish death metal of The Nine Choirs might make TRIBAL GAZE the biggest, the evilest, the most Texan of them all… TRIBAL GAZE don't write hardcore songs, though. They play twisted, charred, Morbid Angel-inspired death metal—and they play it extremely well."
Stream the new TRIBAL GAZE track "With This Creature I Return" first at Decibel Magazine RIGHT HERE.
Maggot Stomp will release The Nine Choirs on CD, cassette, and digital formats on September 16th, with the vinyl version to follow in early 2023. Find CD/cassette preorders HERE, digital preorders at Bandcamp HERE, and watch for additional merch and LP preorders to post soon. See the video for "And How They Wept For Eternity" HERE.
TRIBAL GAZE continues their massive North American tour supporting Creeping Death and labelmates 200 Stab Wounds which has been ongoing for three weeks already and continues through September 18th.
TRIBAL GAZE w/ Creeping Death, 200 Stab Wounds [remaining dates]
+ Spirit World (8/23-9/11), Vomit Forth (9/05-9/11), Age Of Apocalypse (9/12-9/16):
9/07/2022 Legends – Cincinnati, OH
9/08/2022 The Foundry – Cleveland, OH
9/09/2022 Ace Of Cups – Columbus, OH
9/10/2022 The Lost Horizon – Syracuse, NY
9/11/2022 Saint Vitus Bar – Brooklyn, NY
9/12/2022 Underground Arts – Philadelphia, PA
9/13/2022 Warehouse – Richmond, VA
9/14/2022 Milestone – Charlotte, NC
9/15/2022 The Earl – Atlanta, GA
9/16/2022 Santos – New Orleans, LA
9/17/2022 Studio @ Warehouse Live – Houston, TX
9/18/2022 Spider Ballroom – Austin, TX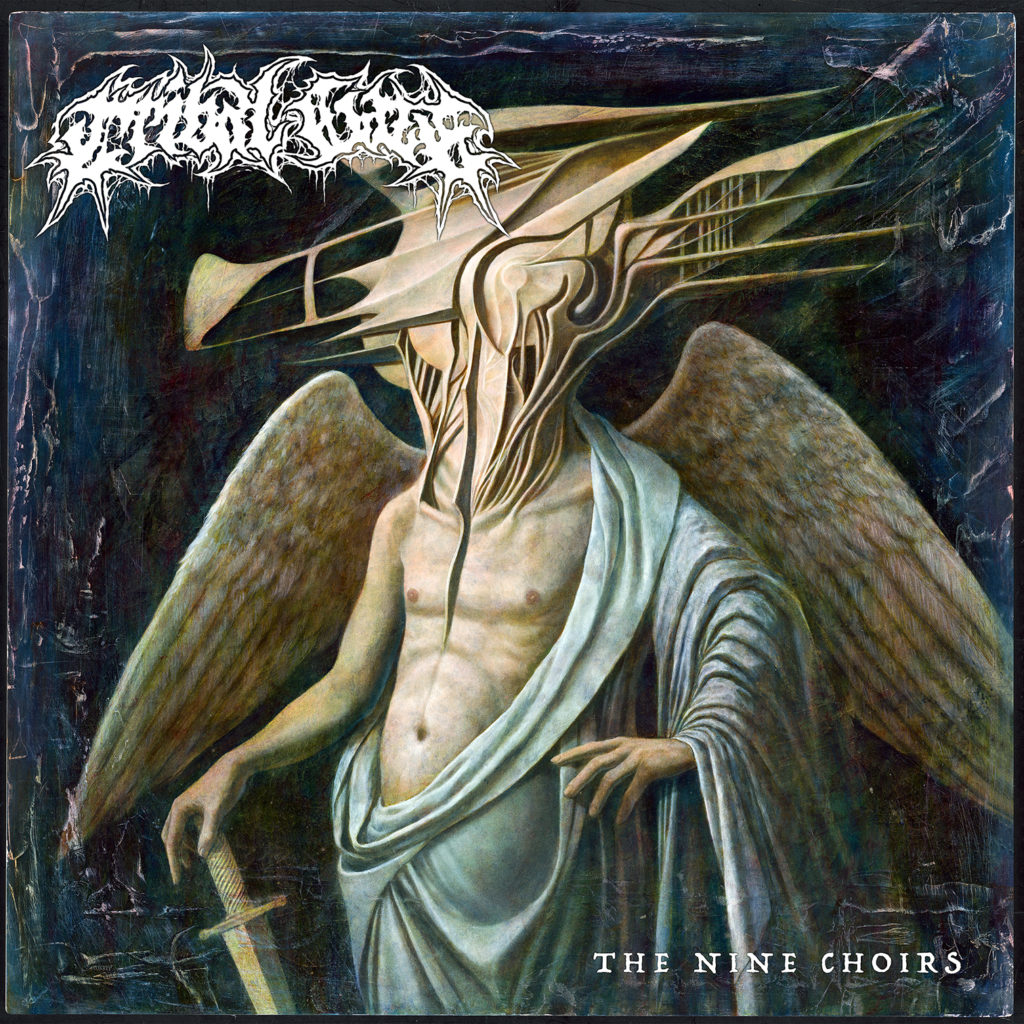 https://twitter.com/TribalGaze
https://www.instagram.com/tribalgazetx
https://www.facebook.com/TribalGazeTX
https://www.instagram.com/maggotstomp
https://maggotstomp.bandcamp.com
https://www.facebook.com/MaggotStomp
https://twitter.com/maggotstomp
https://maggotstomp.bigcartel.com