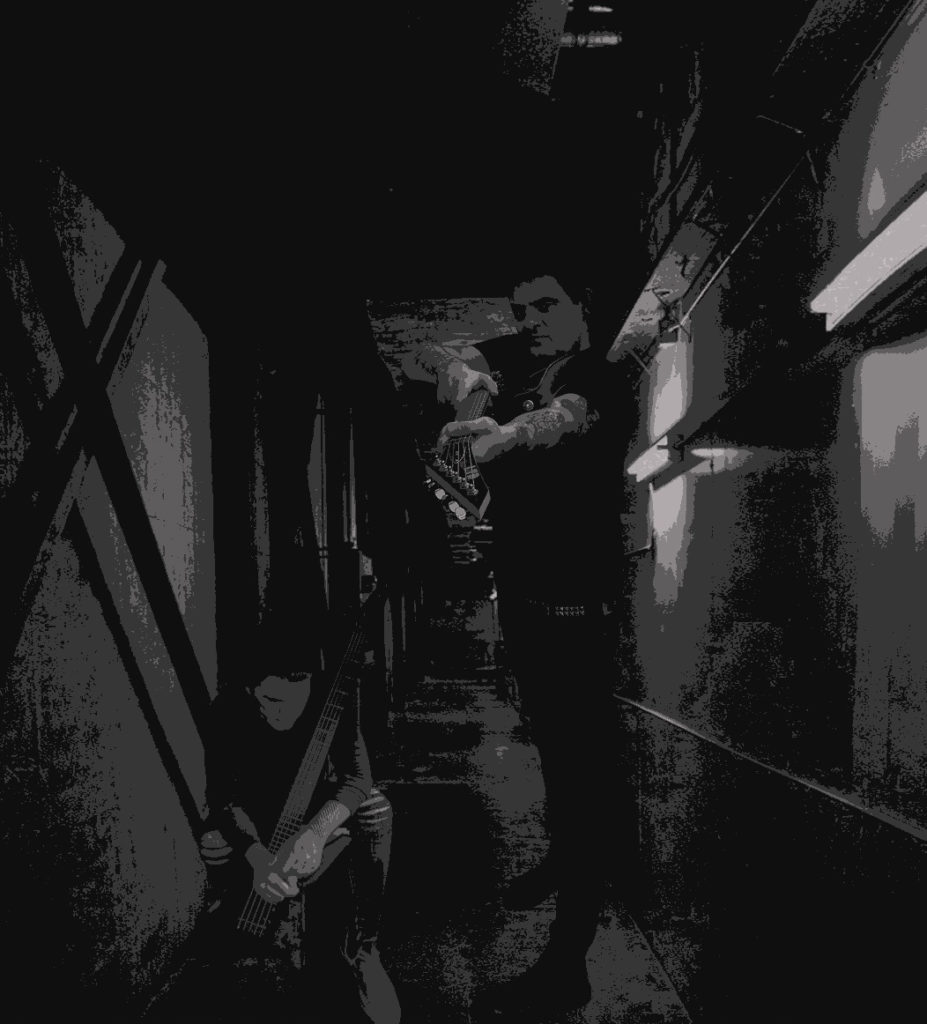 "Cloaked in steel the damaged object descends. A covered face. A hand that scrapes away time."
Newly formed UK dark thrash outfit TRIAL has completed work on their first recorded output, which arrives in these times of chaos in the form of 1.
TRIAL was formed in 2020 through a shared vision: dystopian, vistas shrouded in acid precipitation, deformed jagged remnants of superstructures, and humanity rising up in scattered, intent hordes. Both members have weathered the storms of thrash/speed/industrial metal through the decades and are hellbent on creating a vision which transmogrifies equal parts '79, '86, and the turmoil of recent times.
The debut EP 1 is a willful, monolithic statement of ongoing intent: five short, destructive bursts, forged from the stinging, acrid, particulate storms that batter their plane of existence. Both members are from seasoned UK acts Khost and Primitive Knot, who, in the context of TRIAL must be known as INTERIM_VOID and DEMÖNIAC.
Stream TRIAL's "Colony Of Trial" RIGHT HERE.
TRIAL will self-release 1 on July 10th. In addition to the digital release, a limited CD including a bonus track is also in the works. Find digital preorders HERE and watch for the details on the CD to post in the coming days alongside additional audio samples, an official video, and more.
1 Track Listing:
1. Eyes Against Infinite Suppression
2. Colony Of Trial
3. Steel Premonition Against Time
4. Towers Of Short Term Lies
5. Mannequin Eyes
TRIAL is already immersed in the creation of new material to follow 1 in the months ahead.
TRIAL:
INTERIM_VOID – vocals, guitar, bass
DEMÖNIAC – guitar
"In fallow lands. Endless iron sky. No memories. All was turned to dust."
https://www.instagram.com/trial_thrash
https://trialthrash.bandcamp.com