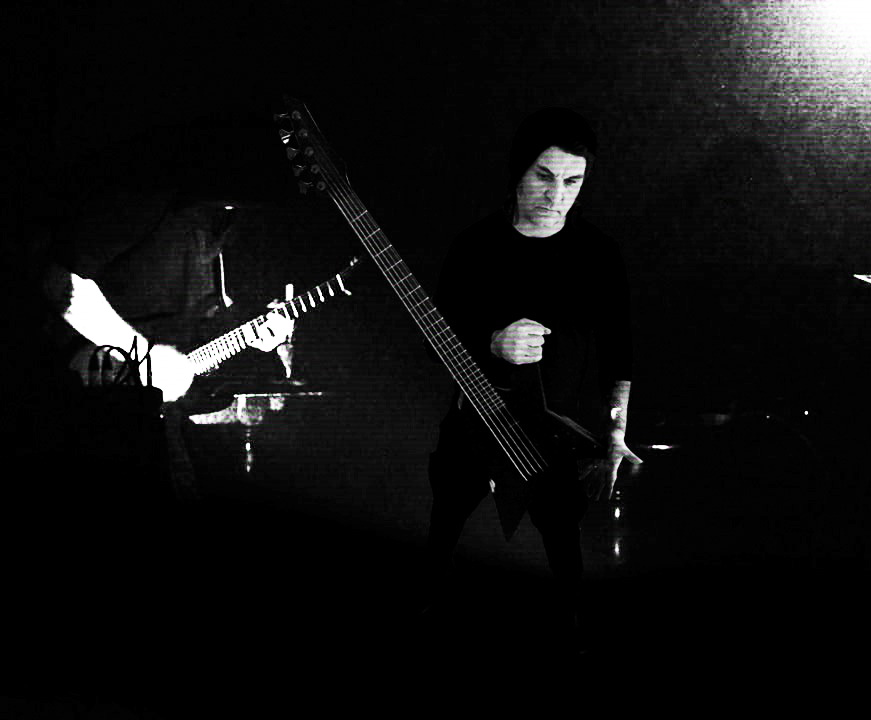 Newly formed dystopian UK trash duo TRIAL presents the band's first video, created for the ominous "Eyes Against Infinite Suppression." The video makes its public inauguration through a premiere at Cvlt Nation as the band's maiden recorded output, the 1 EP, zeros in on its July release.
1 is a willful, monolithic statement of ongoing intent: five short, destructive bursts, forged from the stinging, acrid, particulate storms that batter their plane of existence. Both members are from seasoned UK acts Khost and Primitive Knot, who, in the context of TRIAL must be known as INTERIM_VOID and DEMÖNIAC.
The "Eyes Against Infinite Suppression" video was created by TRIAL's ally Lagomorphosis. The band offers, "In a dream, we awoke to desolation and desecration, both of the spirit and of the land, caused by short term advances for greed, attained by use of the blunt, outmoded, instruments available to them.
In the cold light of the pre-dawn hours, everything we had known and loved seemed to have been taken away from us.
But from some other place we felt a stirring, and a sense of unity: we knew that what had been lost created a lack of defense for the enemy, for the architects of our new reality. That what had been lost in our eyes signified something else: a much larger, much worse catastrophe for them.
A collapse of a superstructure upon which they were reliant.
Upon this awareness we bonded and offered prayers, and rather than looking inward, and back, we pushed forward."
Cvlt Nation writes, "As the capitalist patriarchy's last gasps ring out across the burning land, TRIAL are there to galvanize us into action with their industrial thrash sound! Inspired by the dystopia that our overlords have been steadily marching us towards, their new album 1 is a tribute to those of us who may survive the storm and be left with fire and ash to feed us." The write-up refers to the "Eyes Against Infinite Suppression" single itself as, "noise-infused hardcore seen through a thrashed-out industrial lens – dark and weird and dissonant and scary in all the best ways."
Watch TRIAL's "Eyes Against Infinite Suppression" video at Cvlt Nation at THIS LOCATION.
TRIAL will self-release 1 on July 10th. In addition to the digital release, a limited CD including a bonus track is also in the works. Find digital preorders where "Colony Of Trial" is playing HERE and watch for the details on the CD to post in the coming days.
TRIAL was formed in 2020 through a shared vision: dystopian, vistas shrouded in acid precipitation, deformed jagged remnants of superstructures, and humanity rising up in scattered, intent hordes. Both members have weathered the storms of thrash/speed/industrial metal through the decades and are hellbent on creating a vision which transmogrifies equal parts '79, '86, and the turmoil of recent times.
The band is already immersed in the creation of new material to follow 1 in the months ahead.
https://www.instagram.com/trial_thrash
https://trialthrash.bandcamp.com