[photo by Linda Marie Bjärenstam]
Gothenburg, Sweden-based TREPANERINGSRITUALEN has just unveiled its latest album, Kainskult, a harrowing venture into ritualistic/death industrial madness which is now streaming in its demoralizing entirety.
TREPANERINGSRITUALEN is the work of one Thomas Martin Ekelund, who has released an impressive arsenal of albums, EPs, singles, splits, collaborations, compilation tracks, and more since its 2008 inception, through labels including Cold Spring, Malignant Records, Tesco Archaic Documents, and many others.
On Kainskult, the follow-up proper to 2014's praised Perfection & Permanence, we find TREPANERINGSRITUALEN at its most visceral; completely devastating in its feral ferocity, and utterly demented in its elemental ecstasy. Kainskult will undoubtedly stand as a cornerstone album both in the T × R × P canon, and in the industrial scene at large. In their animalistic frenzy and emotional intensity, these nine songs immediately envelop the listener and threaten or promise to drive you to the brink of madness.
Kainskult is playing in its entirety through Bandcamp at THIS LOCATION.
The album is out now on Tesco Organization, available on LP and CD in the US HERE, place Euro physical orders HERE, and find the digital HERE as well as all major digital purchase points.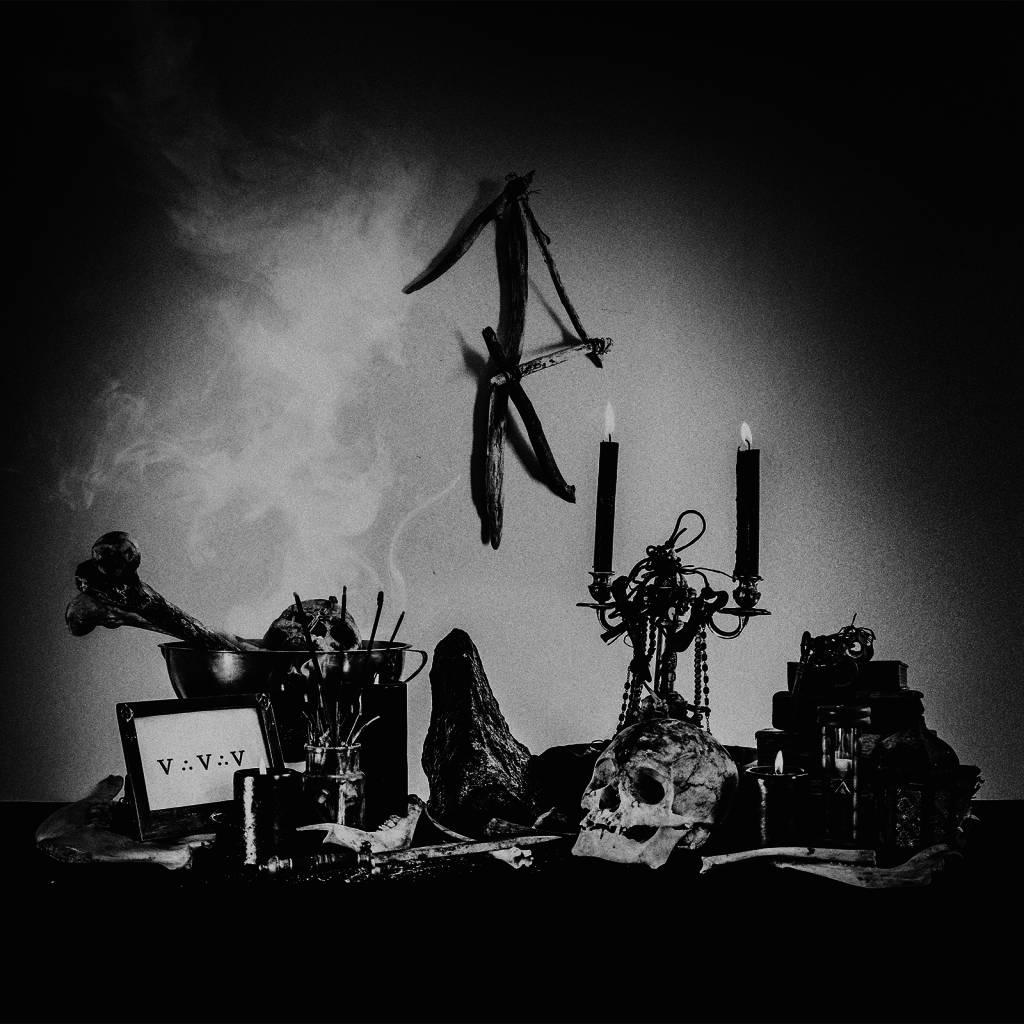 Kainskult Track Listing:
1. Death & Ecstasy
2. Maðr Malformed
3. All Flesh Has Corrupted
4. ᚲ ∴ ᚲ ∴ ᚲ
5. Feral Me
6. Serpent Seed
7. An Immaculate Body of Water
8. ∴
9. V ∴ V ∴ V
TREPANERINGSRITUALEN is touring heavily surrounding the release of Kainskult. The outfit completed a run of US tour dates over the Summer alongside Switzerland's Bölzer, and now, Kainskult sees release through Tesco Organization as the label prepares to celebrate its thirtieth anniversary. This event will be immortalized with a three-day event in Mannheim, Germany with performances by TREPANERINGSRITUALEN, Kevlar, Alfarmania & Proiekt Hat, Contrastate, Anenzephalia, Zoät-Aon, The Grey Wolves, Post Scriptvm, Genocide Organ, and more.
TREPANERINGSRITUALEN has also confirmed a European tour with Batushka and Schammasch for the start of the new year, with eighteen shows confirmed from January 10th through January 27th. Stand by for additional TREPANERINGSRITUALEN tour dates and announcements to be made in the weeks ahead.
TREPANERINGSRITUALEN Live Rituals:
10/11/2017 Gagarin Club TLV – Tel Aviv, IL [info]
10/27/2017 TESCO 30th Anniversary – Mannheim, DE [info]
w/ Batushka, Schammasch:
1/10/2018 013 – Tilburg, NL
1/11/2018 Biebob – Vosselaar, BE
1/12/2018 Thekla – Bristol, UK
1/13/2018 Rebellion – Manchester, UK
1/14/2018 Islington Assembly Hall – London, UK
1/15/2018 Petit Bain – Paris, FR
1/16/2018 Kulturfabrik – Esch Sur Aslette, LU
1/17/2018 Turock – Essen, DE
1/18/2018 Rockhouse – Salzburg, AT
1/19/2018 Hellraiser – Lepizig, DE
1/20/2018 Szene – Vienna, AT
1/21/2018 Hafen – Innsbruck, AT
1/22/2018 A38 – Budabest, HU
1/23/2018 Futurum – Prague, CZ
1/24/2018 Backstage – Munich, DE
1/25/2018 Kronensaal – Hamburg, DE
1/26/2018 Iduna – Drachten, NL
1/27/2018 Lucky – Rijssen, NL
Kainskult keeps all the basic building blocks of Perfection & Permanence: the tribal drumming, the atavistic propulsion, the clattering metal percussion, and the abysmal growls. But somehow it reaches a new level of intensity, both sonically and lyrically. The latter read like a hallucinatory celebration of Kain, the Original Heresiarch. He is cast in the role of archetypal transgressor; the brother to all who wage war against the tyranny of Yaldabaoth. He raises the stone above His head, and with one willful strike slays His brother, the cowering slave. Through this one action He draws the Mark upon his skin, and sets in motion a series of events that will ultimately lead to the dissolution of the created worlds.
Kainskult was channeled by ᚦᛟᚦ â…©â… â…© at the 63rd Link, 21 XII 2014–21 VI 2017 e.v., with assistance by Kim Sølve, Lina Baby Doll, Veil of Light, Nordvargr, Idlu Lili Regulus, Michael Idehall, Kim Larsen, Thomas Bøjden, Joachim Nordwall, Peter Bjärgö, DE · TA · US · TO · AS, Antti Litmanen, Daniel Hofmann, Aaron Turner, Fredrik Bergström, David S. Herrerías, Alone in the Hollow Garden. Vocals were recorded at the 63rd Link by Dag Rosenqvist. The album was mixed by Peter Johan Nijland and mastered by Linus Andersson at Element Studios.
http://www.de-za-kh-a-da-sh-ba-a-ha-v.se
https://trepaneringsritualen.bandcamp.com
https://www.facebook.com/Trepaneringsritualen
https://www.tesco-germany.com
https://tescogermany.bandcamp.com