As Exile On Mainstream prepares to release New World Hoarder, the third LP from Berlin-based sludge/noise trio TREEDEON, today, Decibel Magazine is hosting an exclusive video premiere of the album's "Viking Meditation Song."
New World Hoarder was recorded and engineered in August 2021 at TREEDEON's rehearsal space by Lutz Baumann, mixed by Baumann and the band, and mastered by Stefan Brüggemann. The album is completed with artwork by Arne Heesch, layout by Heesch and Pierre Zoller, and photography by the band, who also filmed and edited the video for the title track.
The video for "Viking Meditation Song" was filmed and edited by the members of TREEDEON. Guitarist/vocalist Arne Heesch states with its release, "I'd rather align my spirit world with the natural energies, that we can tangibly grasp from the elements that surround us… If the rest of the world draws its powers from hearsay and fairy tale control issues, then so be it."
Decibel writes with their premiere of the video, "Not sure how much "meditating" is gonna get done—by Vikings or whoever—with this crusher from German sludge/doom trio TREEDEON raging in the background. Unless of course you're meditating on how fucking heavy 'Viking Meditation Song' is. It's a severely drop-tuned rumbler that hits somewhere between Bleach-era Nirvana and Sleep's Holy Mountain, topped off with some thoroughly enraged vocals…"
Watch TREEDEON's "Viking Meditation Song" first through Decibel Magazine now at THIS LOCATION.
New World Hoarder will be released on March 17th on vinyl with a bundled CD and through all digital platforms. Find physical preorders at the Exile On Mainstream webshop HERE and digital presaves HERE, and watch the prior video for the album's title track HERE.
TREEDEON is in the process of booking tour dates in support of New World Hoarder and has just confirmed a hometown release show for the LP with labelmates Might on March 17th. Watch for additional updates to post shortly.
TREEDEON Live:
3/17/2023 Zukunft Am Ostkreuz – Berlin, DE *Record Release Show w/ Might
After drummer Andy Schünemann joined the band alongside bassist/vocalist Yvonne Ducksworth and guitarist/vocalist Arne Heesch right before the release of the prior album, TREEDEON found themselves feeling utterly comfortable and on common ground, allowing influences from all three members to take shape and shine. The past years did allow for this for them, being a challenging period for every band, but also giving space and serenity for trying things and natural growth. And here we are, right on the brink of a new chapter with New World Hoarder, an album five years in the making.
TREEDEON's New World Hoarder delivers six new tracks pushing the boundaries of heaviness and urgency. While its predecessor Under The Manchineel was a bristly beast of dark and thunderous swill pounding monstrous riffs and bleak lyrics mostly into the area underneath your chest, the new effort cuts higher, right at the heart and brain, although no less heavy. The five past years left an impression on all of us, and artistic reflection certainly can't deny that. TREEDEON has been following their path rigorously, putting on remarkable shows, but now comes out as a much more political and sonically more demanding act. The urgency is still there but gets charged with challenging melodies and a much more of a boundary-free approach.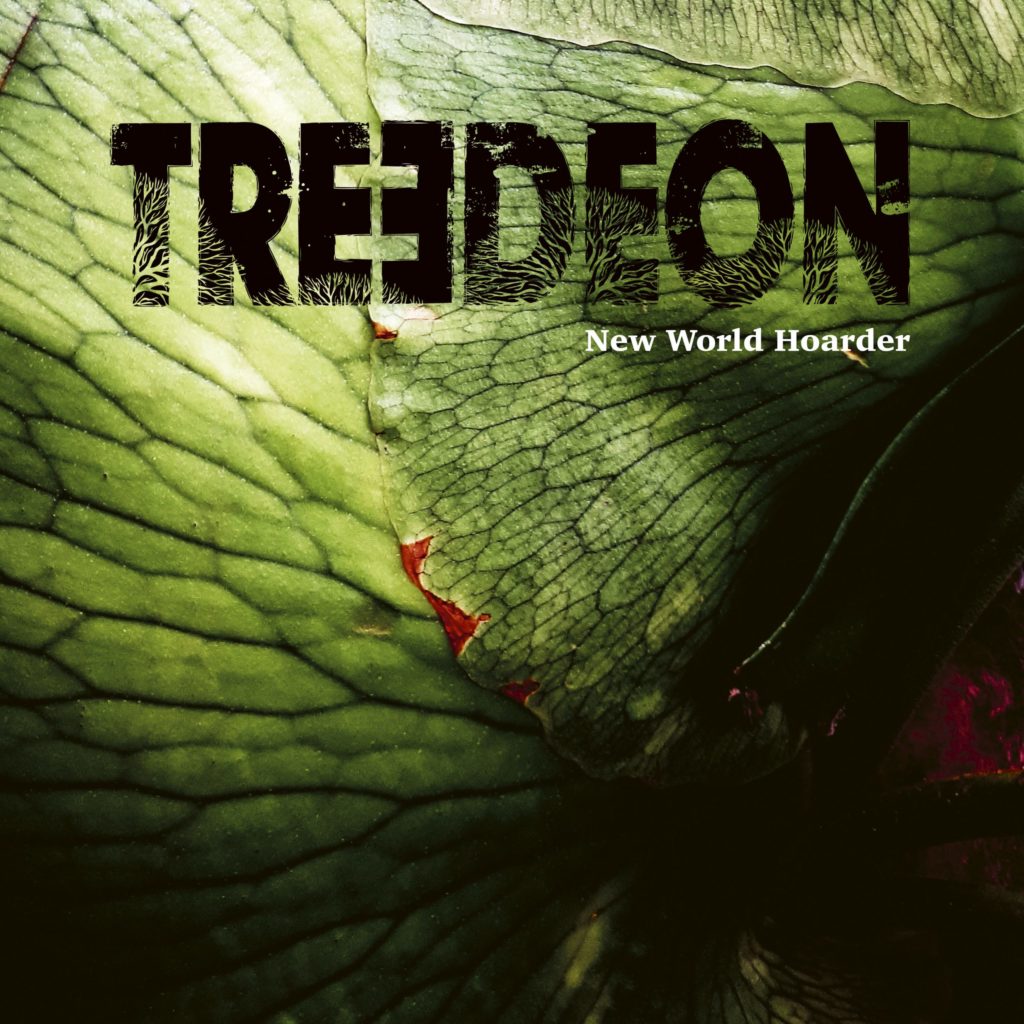 https://www.instagram.com/Treedeon
https://www.facebook.com/Treedeon
http://www.mainstreamrecords.de
https://www.youtube.com/@exileonmainstream3639