Five years in the making, Berlin, Germany-based sludge/noise stalwarts TREEDEON are preparing to release their third album, New World Hoarder, through their allies at Exile On Mainstream, who today issue the record's cover art, track listing, preorders, and a brief teaser.
New World Hoarder delivers six new tracks pushing the boundaries of heaviness and urgency. While its predecessor Under The Manchineel was a bristly beast of dark and thunderous swill pounding monstrous riffs and bleak lyrics mostly into the area underneath your chest, the new effort cuts higher, right at the heart and brain, although no less heavy. The five past years left an impression on all of us, and artistic reflection certainly can't deny that. TREEDEON has been following their path rigorously, putting on remarkable shows, but now comes out as a much more political and sonically more demanding act. The urgency is still there but gets charged with challenging melodies and a much more of a boundary-free approach. Lyrics become more prominent even though the content of their music always played a significant part in their expression.
After drummer Andy Schünemann joined the band alongside bassist/vocalist Yvonne Ducksworth and guitarist/vocalist Arne Heesch right before the release of the prior album, TREEDEON found themselves feeling utterly comfortable and on common ground, allowing influences from all three members to take shape and shine. The past years did allow for this for them, being a challenging period for every band, but also giving space and serenity for trying things and natural growth. And here we are, right on the brink of a new chapter with New World Hoarder.
New World Hoarder was recorded and engineered in August 2021 at TREEDEON's rehearsal space by Lutz Baumann, mixed by Baumann and the band, and mastered by Stefan Brüggemann. The album is completed with artwork by Arne Heesch, layout by Heesch and Pierre Zoller, and photography by the band.
Ducksworth states, "I've been incessantly attached to music all my life. It has inadvertently guided me throughout. Good times, but more importantly so, through bad times. The existential uncertainty of life on this planet, with these people, who think they are in charge of this fragile bio-system, imposing their stringent political, commercial, and religious views upon all of us; otherwise free and gentle humans, is painfully mind-blowing. I am eternally grateful to be able to be allowed to create music to get me to… every next day. I know I'm not alone with this. I am a firm believer that we need all types of love and art to become sane compassionate human beings… Something I try to work on daily, with mixed results. I'll always try being as true to my deepest feelings when writing a song. What's the use in trying to be something different? Why would I give my sanity over to something that I'm not? Why would I cheat myself? It's awesome to have had this journey with Arne and Andy, of what we have struggled to create, to have worked with all the incredible people who assisted us to this end result. Thank you, my friends! We're happy to give you New World Hoarder."
Watch a brief teaser for TREEDEON's New World Hoarder now at THIS LOCATION.
Exile On Mainstream, who released the band's prior two albums, will issue New World Hoarder on March 17th, through all digital services and on vinyl with a bundled CD; there will be no separate CD release. Find physical preorders at the label webshop HERE.
Watch for audio previews, official videos, tour dates, and more to post over the weeks ahead.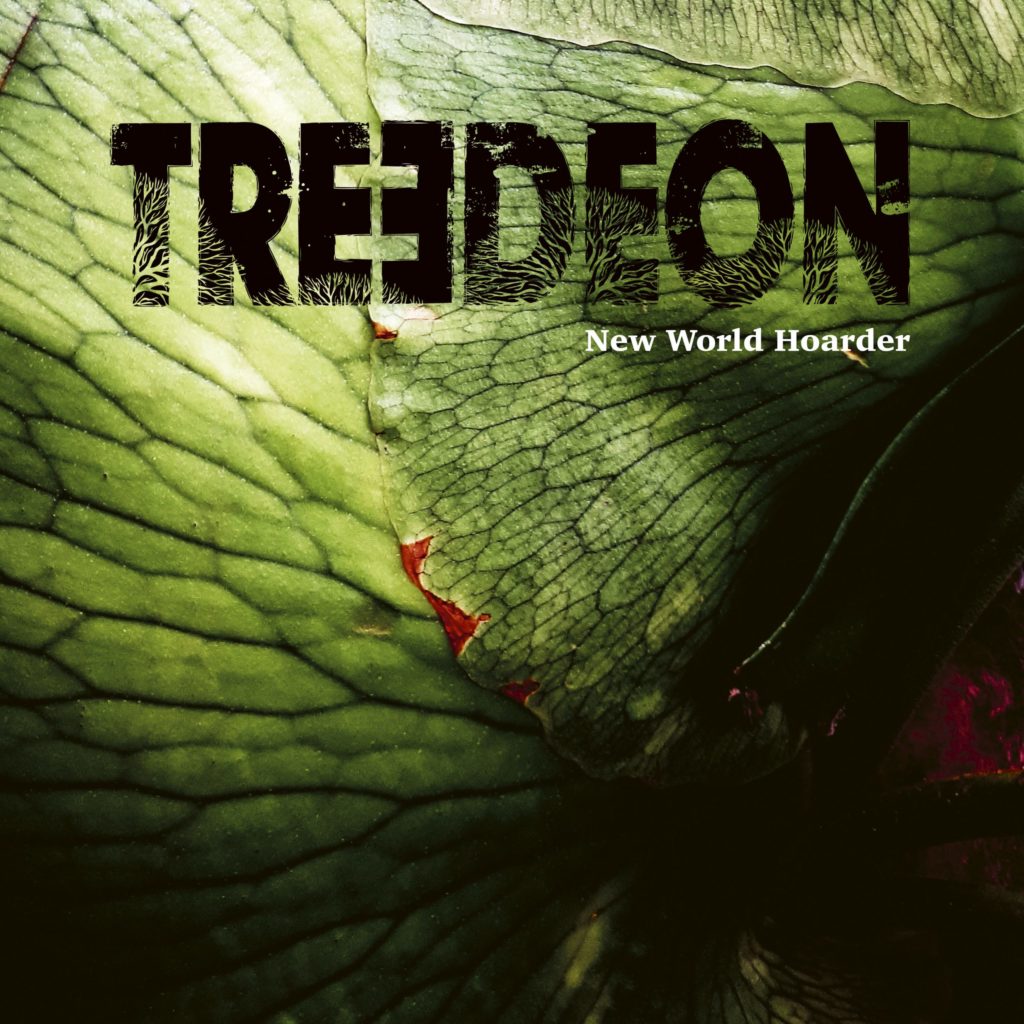 New World Hoarder Track Listing:
1. Nutcrème Superspreader
2. Omega Time Bomb
3. New World Hoarder
4. Viking Meditation Song
5. RhV1
6. Läderlappen
https://www.instagram.com/Treedeon
https://www.facebook.com/Treedeon
http://www.mainstreamrecords.de
https://www.youtube.com/@exileonmainstream3639