Poland's longstanding death metal icons TRAUMA present their decimating eighth studio full-length, Ominous Black. The album sees release this Friday through extreme music juggernaut Selfmadegod Records but has been unveiled early through a No Clean Singing exclusive stream.
TRAUMA delivers their anxiously anticipated Ominous Black, featuring nine new tracks composed and recorded by the band's JarosÅ'aw "Mister" Misterkiewicz. The songs were captured at the band's TRAUMAtic Sound Studio, mixed and mastered by WiesÅ'awscy Bros at the famous Hertz Studio (Behemoth, Vader, Hour Of Penance, Beheaded), and the album completed with cover artwork by Polish artist Mariusz Lewandowski (Bell Witch, Fuming Mouth, Mizmor). The new lyric video for "The Black Maggots" was created by Filip Musiatowicz of KUR Pictures.
No Clean Singing writes in part, "To be sure, the music is unmistakably ferocious and fully capable of bludgeoning you black and blue, but what drives the album to heights of great fascination are all the head-spinning instrumental pyrotechnics and wildly mercurial permutations that mark the twisted path of each song. It's almost tempting to call this music 'progressive death metal', except this album seems too weird and wondrous, and maybe even too malevolent, for that kind of label. On the other hand, just calling it 'death metal' seems inadequate, because it's so out of the ordinary in its ingenuity."
Unload TRAUMA's entire Ominous Black early at No Clean Singing RIGHT HERE.
Ominous Black sees release this Friday, March 6th through Selfmadegod on LP, CD, limited edition CD box, and all digital platforms including merch bundles. Find preorders at the North American webshop HERE, the Euro webshop HERE, and Bandcamp HERE.
TRAUMA is one of Poland's oldest and most experienced death metal acts. The band started in the late-1980s, known then as Thanatos. Under the moniker, two demo tapes were recorded, which helped them become known as one of the most interesting and musically advanced bands from the Polish metal scene. In December 1992, they changed the name to TRAUMA, and a few months later recorded their debut full-length, Invisible Reality. Since then, the squad has remained continuously busy, releasing their brand of music for nearly thirty years.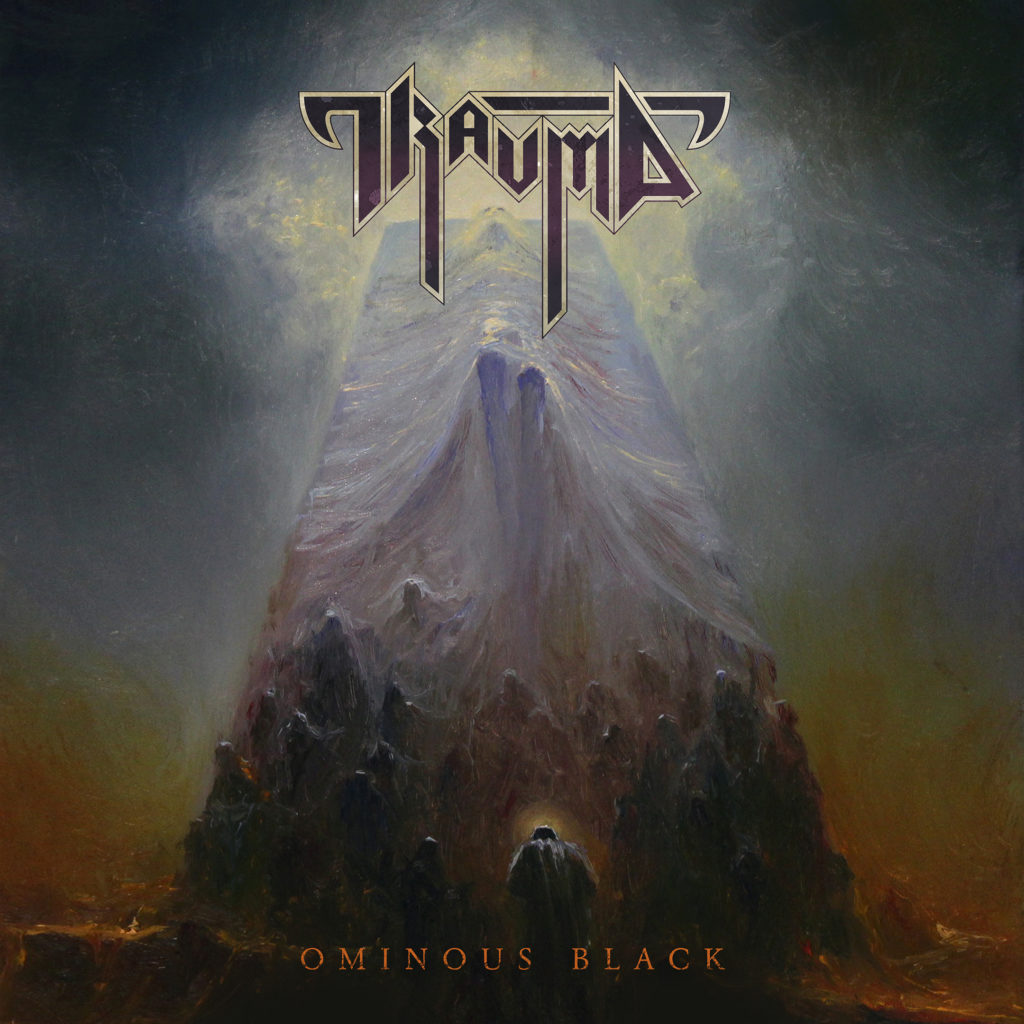 http://www.traumaofficial.com
https://traumadeath.bandcamp.com
https://www.facebook.com/TraumaOfficialPage
https://www.youtube.com/user/traumadeath
https://twitter.com/trauma_band
http://www.selfmadegod.com
http://www.facebook.com/selfmadegod
http://www.selfmadegod.bandcamp.com
http://www.instagram.com/selfmadegod_records
http://www.soundcloud.com/selfmadegodrecords
http://www.youtube.com/user/SelfmadegodRecords