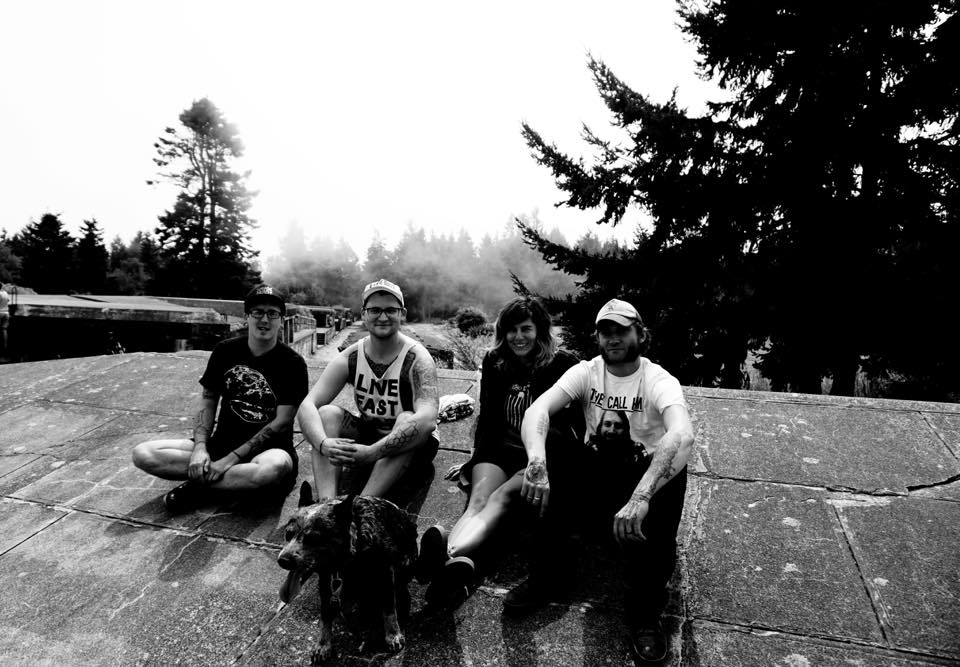 Portland, Oregon grinders TRANSIENT will issue their second LP, Sources Of Human Satisfaction – which sees the quartet joined by infamous noise architect Eric Wood of Bastard Noise throughout the entire record – via Six Weeks Records in August. Advancing its release, the album's brutalizing "Cave Mouth" has been premiered at Cvlt Nation.
Sources Of Human Satisfaction comes nearly five years after the self-titled debut LP from TRANSIENT, which unites members of Landmine Marathon, Endorphins Lost, and more. The new album captures the band's revamped lineup on record for the first time and showcases their honed and more bludgeoning sound. Paired with TRANSIENT's unrelenting whirlwind grindcore, Eric Wood (Man Is The Bastard, Bastard Noise) adds tormented frequencies of noise and effects to the entire record, these caustic elements coalescing into a wild and demented release which packs eleven tracks into twenty minutes of pure auditory discontent.
TRANSIENT discloses of the new single, "'Cave Mouth' is cool because we all contributed riffs and the rhythms of the song – slow, looming, and then more manic, follow the lyrical content and stay true to the band's overall style. Everyone's had times in their lives when they're feeling empowered, just really awesome and satisfied, and then not. Empowered. Disempowered. Empowered again. The shift can happen in a matter of moments, days, weeks, years, but it will happen – this shift is the only constant. I guess you could say we're skeptical of satisfaction. The transience of feelings, in particular the loss of good feelings, is kind of what the song is about."
Stream "Cave Mouth through Cvlt Nation RIGHT HERE.
Six Weeks Records will release Sources Of Human Satisfaction on LP and digital formats on August 10th; find digital preorders at Bandcamp HERE and watch for vinyl preorders and additional audio samples to be issued shortly.
Following a short run of shows which concluded with a live collaboration with Bastard Noise at 71Grind, TRANSIENT continues to book shows in support of Sources Of Human Satisfaction. Watch for more widespread regional US dates and a European tour to be announced.
Sources Of Human Satisfaction was recorded, mixed, and mastered by Greg Wilkinson at Earhammer Studios Oakland, California, with additional recording by Dylan Ludwig at Raven Sound Studio Prescott, Arizona, after which Wood's noise elements were recorded by Michael Rozon at Speed Semen Clove Factory Sun City, California. The album is completed with artwork by S. Jordan Palmer and Alexa R. Simpson and layout/photos by TRANSIENT.
On collaborating with Bastard Noise/Eric Wood, TRANSIENT offers, "We are friends with Eric Wood and he has shown much admiration for the band over the years. We decided for the new record we didn't just want to stack song after gnarly song – we wanted something to help it transcend to a new level. The idea of having noise was brought up, but we wanted someone who could harness the chaos of circuit bending and signal clipping into something more refined. Someone said 'Let's ask Wood' so we phoned him, and he was immediately on board with the idea. We explained the emotions we were trying to get across from one piece to the next. He studied the lyrics and the mood of each song carefully then went into the studio and did his thing. We couldn't be happier with the result. The new songs have a darker more reaching sound while still remaining true to the band's sound. The pummeling grind sections are met with mid-tempo hooks and dark trudging dissonance. Combining the maelstrom of grinding sludge with the awful beauty of Wood's Bastard Noise passages is something like a higher being communicating with early man."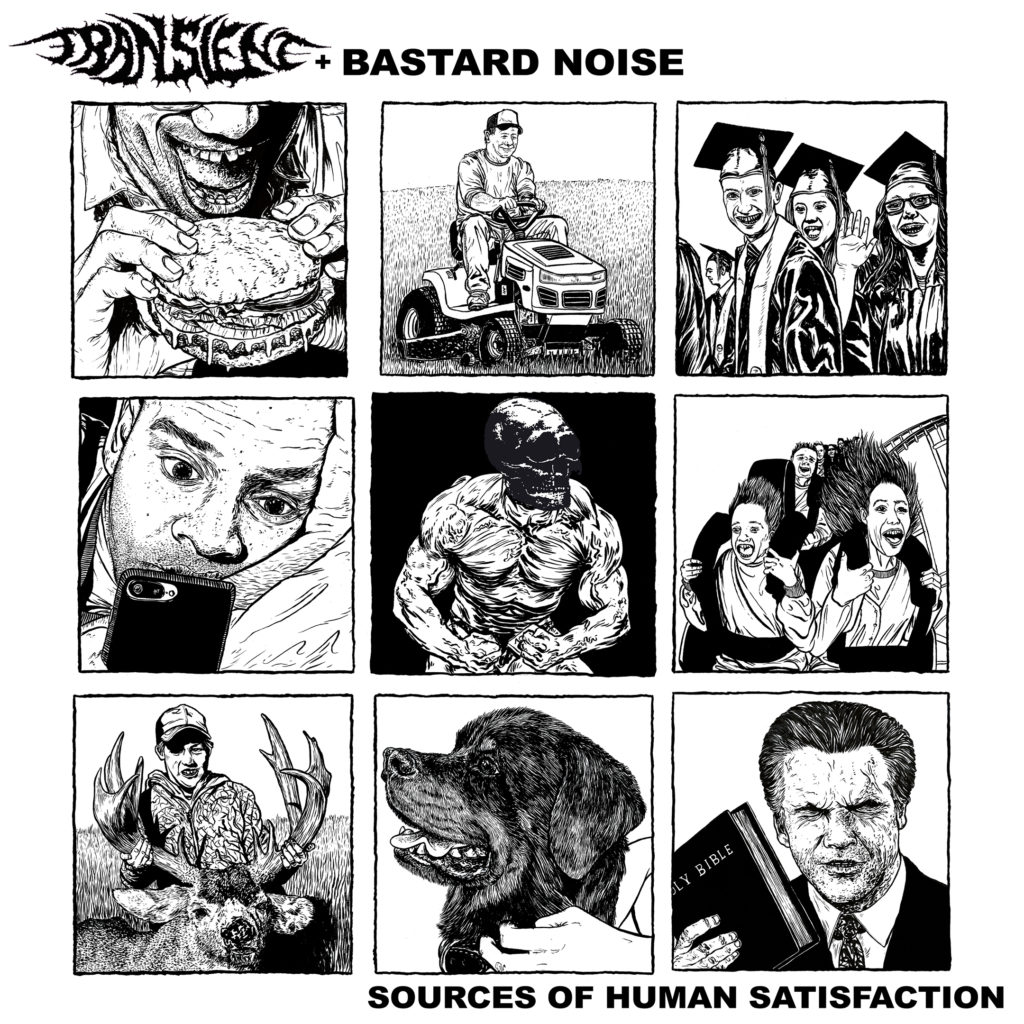 http://www.transientbrutality.com
http://transientbrutality.bandcamp.com
http://www.facebook.com/transientbrutality
https://www.bastardnoiseskullvault.com
https://www.facebook.com/Six-Weeks-Records-331142556494
https://twitter.com/sixweeksrecords