Italian metal label Kolony Records will bring their country's own TRAGODIA to their heavily-expanding roster, as the band prepares to release its third full-length release worldwide in the coming months.
Based out of Italy's Northern Italian commune of Brescia, TRAGODIA has released two full-length albums to date, beginning with their debut The Promethean Legacy, released in 2007, followed by 2012's more expansive Theomachy. With a charging, versatile and at times progressive approach to melodic metal, a blend of vocal styles, blazing solos and straightforward sections of crushing, classic but modernized thrash-inspired songwriting fuel the band's works.
With the fresh steam behind their engines still hot after last year's Theomachy album, the band began creating their next opus, in the meantime having caught the attention of Kolony Records, who signed TRAGODIA for the release of their nearly-completed third studio full-length. The quintet has been hard at work constructing the layered new release over recent weeks, which is guaranteed to boast the most epic tunes of the band's creation to date. Commented guitarist Francesco Lupi: "We are very happy to enter Kolony Records' excellent roster and to be part of this very fast growing label. Kolony Records is becoming well known for always striving to reach a balance between sheer musical quality and winning marketing strategies. We are also confident to have a killer album under our belt!"
Confirmed info on the new TRAGODIA album will be available soon, but in the meantime the band has posted a detailed studio report of the album's progress at local Piacenza-based Elfo Studio with producer Daniele Mandelli (Forgotten Tomb) where the band is this week completing the new album; check it out at HERE. Stay tuned for brand new updates in the coming days.
TRAGODIA Is:
Luca Meloni – vocals
Francesco Lupi – guitars
Riccardo Tonoli – guitars
Luca Paderno – bass
Daniele Valseriati – drums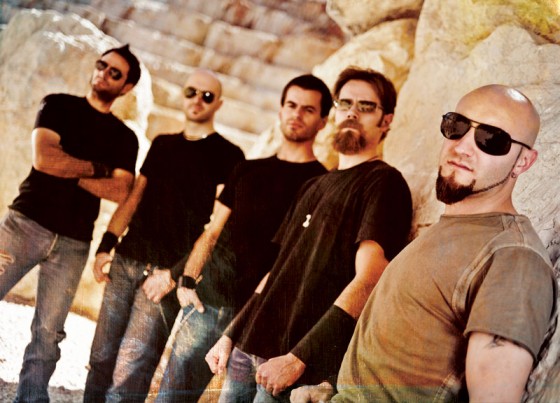 https://www.facebook.com/tragodia
http://www.twitter.com/tragodiaband
http://tragodia.bandcamp.com
http://www.kolonyrecords.com
http://www.facebook.com/kolonyrecords
http://twitter.com/kolonyrecords