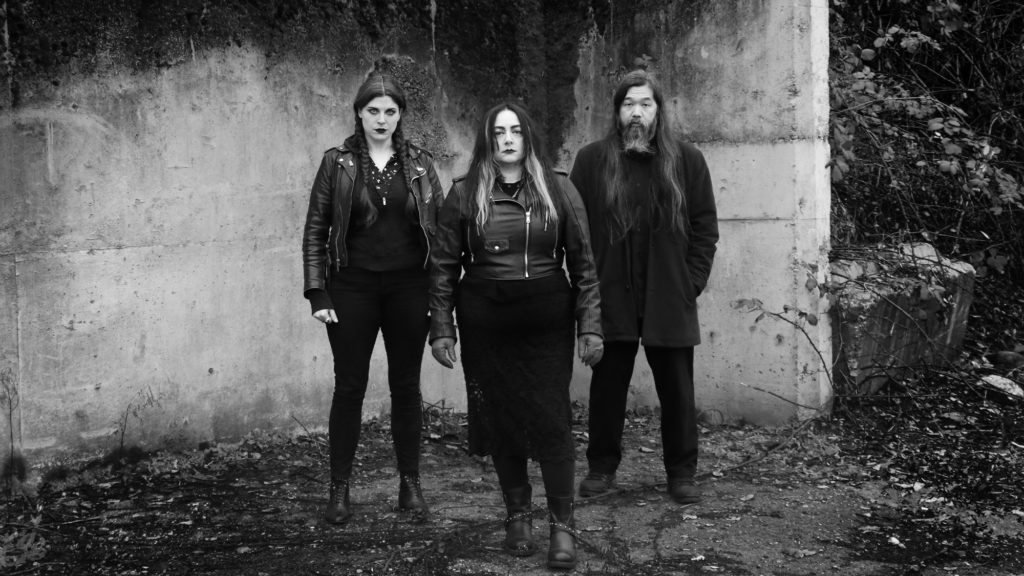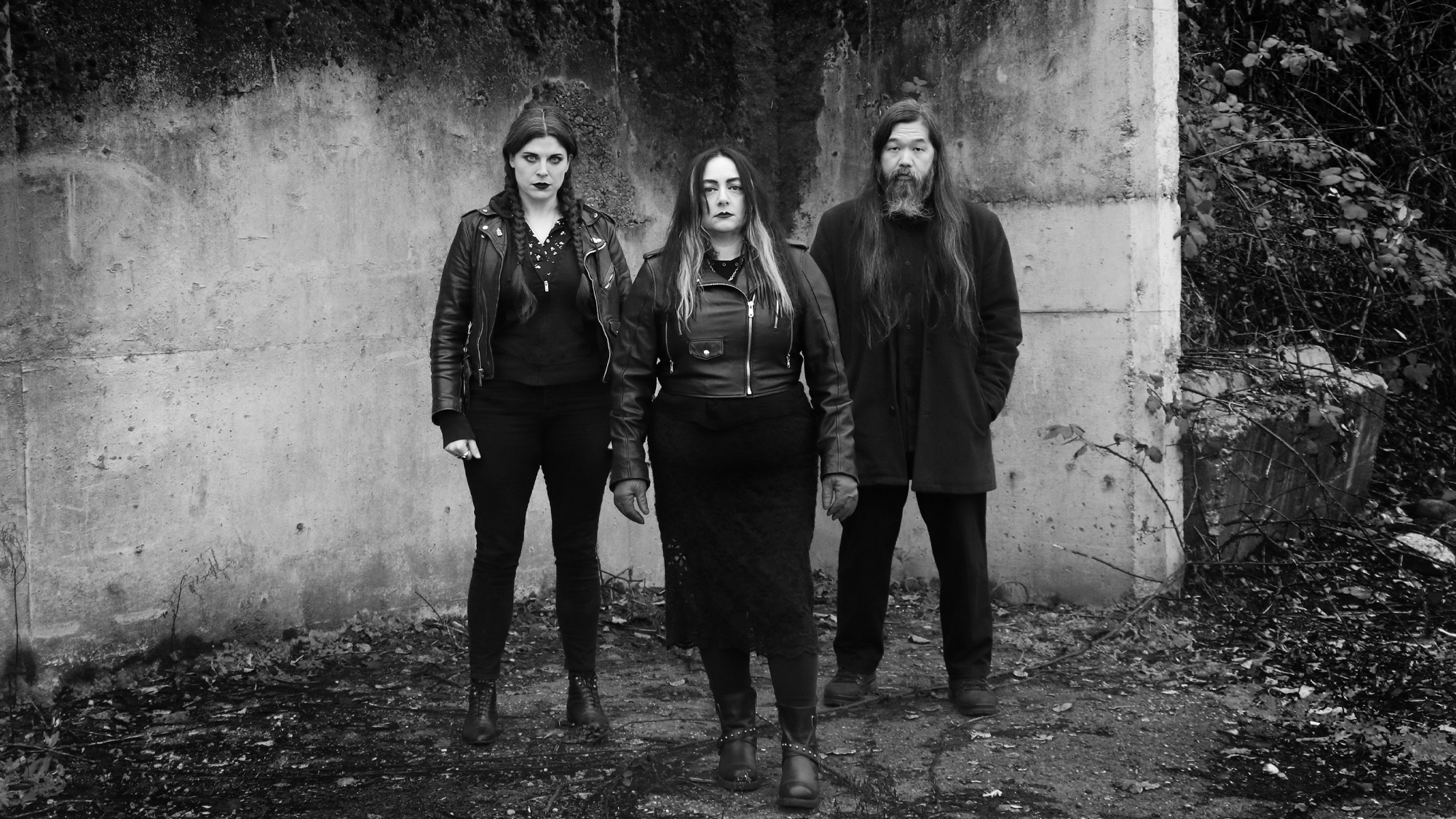 Avant-garde/death industrial outfit TO END IT ALL will kick off their Spring tour TONIGHT in Olympia, Washington. The band will be joined by Butoh dancer VANESSA SKANTZE as well as Scry Recordings artists GEIST & THE SACRED ENSEMBLE for a select three regional performances.
The journey, which features a special cassette release show celebrating their Live At Teatro De La Psychomachia / Strength Is Nothing (ft. Zvi), a partial soundtrack for Andrei Tarkovsky's Stalker, includes performances in Seattle, Tacoma, Eugene, Oakland, Sacramento, and Portland, with more to be announced in the months to come. See all confirmed dates below.
TO END IT ALL w/ Vanessa Skantze, Geist & The Sacred Ensemble:
4/01/2022 Cryptatropa – Olympia, WA
4/02/2022 Substation – Seattle, WA * To End It All Live At Teatro De La Psychomachia / Strength Is Nothing tape release show
4/16/2022 Kvlt Mead – Tacoma, WA
w/ Vanessa Skantze:
4/20/2022 Old Nick's – Eugene, OR
4/21/2022 Elbo Room Jack London – Oakland, CA
4/22/2022 Cafe Colonial – Sacramento, CA
4/23/2022 Azoth – Portland, OR
Since 2016 long-time collaborators sound artist Masaaki Masao and vocalist & multi-instrumentalist Joy Von Spain (members of Eye of Nix) have created new work as TO END IT ALL. Building unusual songs with massive dynamic range forged from obliterated samples, keyboards, voices and guitar, the music encompasses dark ambient drones, operatic moments, harsh wall noise, rhythms, doom metal riffs and at times lush orchestrations.
In 2021, the duo became a trio with the addition of guitarist & vocalist A. K. O'Neill (Serpentent) to the live group. Past appearances include Covenant Fest, Cascadian Yule, Peace Simulation/Heavy Talent pop-up, Litha Cascadia, and as artists in residence at Teatro de la Psychomachia. TO END IT ALL often collaborates with Butoh dance artist Vanessa Skantze, ritual artist Anima Nocturna or filmmaker Joseph Seuferling to create an immersive live experience with movement, video or installations. Over 2021-22 the band recorded a new album which features three songs with world-renowned cellist Lori Goldston (Earth). During the pandemic lockdown in 2020, TO END IT ALL released a single "Strength Is Nothing", an excerpt from a work composed with Zvi (Ron Varod) to accompany part of Tarkovsky's masterpiece film, Stalker. The complete piece and single (as well as a remix by Marc Tweed) will be released on tape in April 2022.
VANESSA SKANTZE is a Butoh artist, yoga practitioner, and writer who has performed and taught in the US and Europe for over twenty years. She became a student of Jinen Butoh founder Atsushi Takenouchi in 2003, having already co-created improvisation ensemble Death Posture in New Orleans. Currently based in Seattle, SKANTZE is a co-founder of Teatro de la Psychomachia, a DIY space which has hosted national and international performing artists and musicians for more than a decade. She also co-directed Butoh ensemble Danse Perdue. Her recent work, Writhing Treasure Feast, premiered in Seattle in February 2020 and features a recorded score by ten musicians, accompanied by a seventy-two-page book of photography/text with two CDs released by Scry Recording, featuring artwork by Anima Nocturna.
VANESSA SKANTZE has toured with Tatsuya Nakatani, Lydia Lunch, and shared the stage with Jarboe, and has choreographed to the music of Kris Force (Amber Asylum). Locally, she creates frequent collaborations with Noisepoetnobody and To End It All. Her works have appeared at dance and film festivals and has taught Butoh workshops in various regions. SKANTZE's performance Red Flag On The Red Planet was featured at NY Butoh Fest 2020.
GEIST & THE SACRED ENSEMBLE forges a doom-inflected folk ritualism; dirges tinged with Eastern psychedelia and meditative trances. Since 2012, the group has shown the Pacific Northwest underground a clear vision for their sound and lyrics creating a shamanistic space for the listener, placing them in a new consciousness, then building up the excitement. This year, the ENSEMBLE is thrilled to introduce a new member on low-end duties, J. McCormick (Wind Burial, King Nine Will Not Return). This band will be touring in support of their Waning Hymns LP, which features artwork by Anima Nocturna and was released on Scry Recordings during the lockdown of 2020.
Over the past decade, GEIST &THE SACRED ENSEMBLE have shared the stage with acts as such as Oranssi Pazuzu, Insect Ark, Soriah, Six Organs Of Admittance, Pedestrian Deposit, and Jackie-O-Motherfucker, and has played Thirst For Light, Missoula Psych Fest, NW Folklife, Magma Fest, and more. Their songs exist as an ever-changing pilgrimage, transforming their abstract drifts into apocalyptic folk hymns or private confessionals.
http://www.toenditall.com
http://toenditall.bandcamp.com
http://www.vanessaskantze.bandcamp.com
http://www.geistandthesacredensemble.com
http://www.geistthesacredensemble.bandcamp.com
http://www.scryrecordings.com
http://www.facebook.com/scryrecordings
http://www.instagam.com/scry_recordings