photo by Taylor Robinson
Inverse Rapture, the second LP by Portland, Oregon-based blackened grind trio TITHE, is now streaming in its savage totality ahead of its release this Friday through Profound Lore Records.
TITHE is a band that constructs an unorthodox amalgamation of death metal, black metal, and grind without straying too far from the fundamentals of aggressiveness and depravity. Conceived in 2017 by vocalist/guitarist Matt Eiseman and drummer Kevin Swartz, the band spent its first years writing and releasing a self-titled EP before finding bassist Alex Huddleston at the end of 2018. This lineup went on to release the debut LP, Penance, in May 2020, which despite the challenge of releasing in the middle of the COVID-19 pandemic, was well-received. The album explores the themes of psychedelics, mental illness, and the human condition.
TITHE's second album Inverse Rapture is a relentless auditory nightmare of human suffering. A journey of intense rhythmic interplay where disgusting blackened death chokes on shards of grind, while drowning in hypnotic delirium. Inverse Rapture evolves upon the themes of Penance and morphs into a more angry, raw, and dissonant form. TITHE's most incendiary material to date, Inverse Rapture maintains the blazing tempos the trio is known for with dreary, lowering passages strewn throughout. Produced/mixed by Fester (Usnea, Stoneburner, Nux Vomica), mastered by Adam Gonsalves, and featuring the macabre art of Abomination Hammer, Inverse Rapture is a complete exhibition of viciousness and despair beginning to end.
Listen to TITHE's entire Inverse Rapture early now via YouTube at THIS LOCATION.
Profound Lore will release Inverse Rapture on LP, CD, CS, and digital platforms this Friday, February 17th. Preorders for all formats are available HERE.
In conjunction with the album's release this week, the members of TITHE are hosting a Gimme Metal Guest DJ session TOMORROW, Thursday, February 16th, at 1pm Eastern/4pm Pacific. Hear the crew spin some of their favorite extreme metal as well as cuts from their new LP and more at gimmemetal.com.
Continuing to book tour dates in support of the LP, TITHE has several shows throughout the Northwest and West Coast confirmed for February and a new run of dates in May. The band will also hit the East Coast US in the Fall, currently booking a two-week tour at the end of September. See confirmed dates below and watch for additional live announcements to post shortly.
TITHE Live:
2/18/2023 Eli's Mile High Club – Oakland, CA w/ Funeral Chant, Villainous Temple, Penury [info]
2/24/2023 The High Water Mark – Portland, OR w/ Villainous Temple, Vile Rites, Dripping Decay
2/25/2023 McCoy's Tavern – Olympia, WA w/ Maneater, Vile Rites, Grim Earth
5/12/2023 New Twilight – Portland, OR w/ Drawn And Quartered, Laceration, Wretched Stench
5/26/2023 Barrel Proof – Santa Rosa, CA w/ Vile Rites, Barren Altar, Larvae
5/27/2023 Cafe Colonial – Sacramento, CA w/ Tentacult, Vile Rites, Deiphage
5/28/2023 Stork Club – Oakland, CA w/ Feral Season, Vile Rites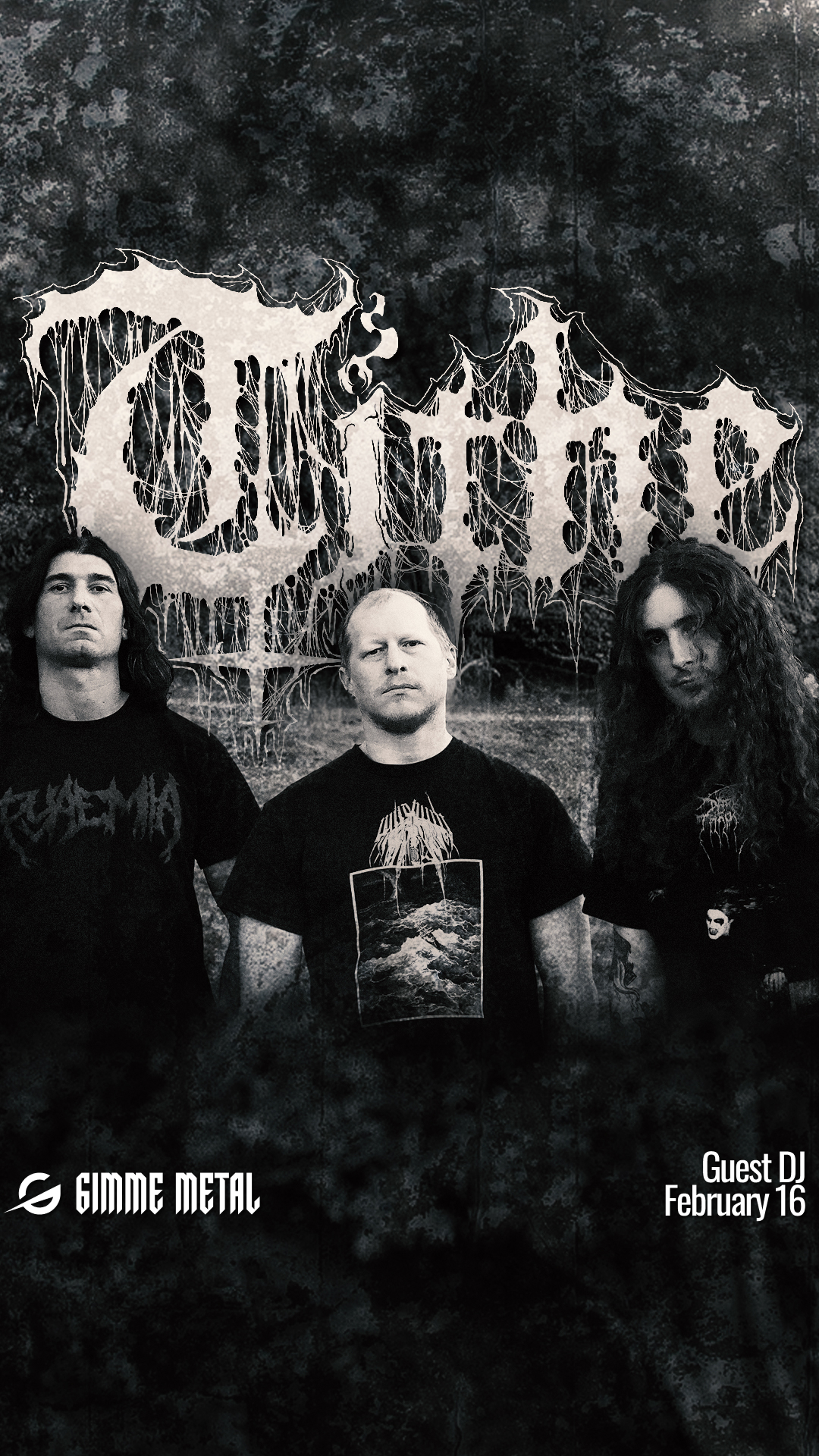 https://www.instagram.com/tithe.pdx
https://tithepdx.bandcamp.com
https://profoundlorerecords.com
https://www.profoundlorerecords.bandcamp.com
https://www.instagram.com/profoundlorerecords
https://twitter.com/profound_lore
https://www.facebook.com/profoundlorerecords