photos by Naeemah Z. Maddox
New York City experimental/jazz metal quartet TITAN TO TACHYONS was recently awarded a grant from the Queens Art Fund, and a free show to tie into the award.
TITAN TO TACHYONS is led by New Zealand/New York composer and guitarist Sally Gates (ex-Orbweaver), joined by drummer Kenny Grohowski (Secret Chiefs 3, Imperial Triumphant, John Zorn), and dueling bassists Trevor Dunn (Mr. Bungle, Fantômas, Tomahawk) and Matt Hollenberg (Cleric, John Zorn). The quartet instrumentally depicts the realms of surrealism and science-fiction through eclectic and improvisational passages, juxtaposed by fluid grooves and metallic flurries.
Following their second album, Vonals, which saw release through John Zorn's eclectic Tzadik Records last Summer, TITAN TO TACHYONS now presents a new work, The Abolition Of Linear Time, which will be unveiled as part of a free concert for the public at TV Eye, Ridgewood on July 11th, joined by Editrix.
Gates reveals, "The piece explores the hallucinatory nature of perceived reality and time, inspired by a recurring phrase I kept coming across in various scientific, Surrealist, and philosophical works: "The abolition of linear time.'
"An inventive use of rhythm and form elicits that time is not linear, but cyclical, subjective, and elastic. Musical motifs portray a subjective, shifting reality, with themes warping and disintegrating, often stretching into psychedelic territory through sections of improvisation, experimental techniques, and effects pedals.
"On a visceral level, it incorporates a personal reflection of my experience returning to New Zealand after four years in New York, cut off and isolated from home by the pandemic. The relief and emotion of returning adds a contrast of exuberance and reflection to the music, combining the inspiration I have found through absorbing the world of jazz in NY with my roots of progressive metal and the ubiquitous sound of Pacifica music in New Zealand."
Written for an instrumental quartet consisting of two bass players, guitar, and drums, the piece features sections of directed and free improvisation, allowing the expansion and variation of composed passages, and fostering presence and intuitive communication between the musicians.
This event is made possible with public funds from the Queens Arts Fund, a re-grant program supported by New York City Department of Cultural Affairs in partnership with the City Council and administered by New York Foundation for the Arts.
The day after the event, TITAN TO TACHYONS will play a show in Baltimore as well. See the confirmed live details below and watch for much more from the band to post shortly.
TITAN TO TACHYONS Live:
7/11/2023 The Abolition Of Linear Time Queens Art Fund show @ TV Eye – Queens, NY w/ Editrix
7/12/2023 The Crown – Baltimore, MD w/ Holy Fingers, Inc Inc Inc, and Overcalc [info]
Watch TITAN TO TACHYONS' "Neutron Wrangler" live from Saint Vitus Bar at THIS LOCATION, and the "Blue Thought Particles" visualizer HERE.
 Vonals is out now on Tzadik Records, available on CD through the band HERE and in record shops everywhere, and through iTunes HERE.
"…a journey from bruising heavy prog to eerily spacious fusion and on to a lurching abstract finale." – Spin
 "If an album's being issued on avant garde composer-saxophonist John Zorn's Tzadik label, there's a 100 percent chance the content is gonna be experimental, unconventional and expertly played… six tracks of similarly out-there material incorporating improv, psych, jazz and metal landscapes backed with Grohowski's complex rhythms and Gates' entrancing guitar work." – Decibel Magazine
 "Vonals is no shred-fest, but it's consistently obvious that these are some of the highest caliber musicians active today. There is an emphasis on texture and composition that takes precedence over any need to show off. Yet it's that much more impressive that the performances can leave one in awe, and they probably aren't even trying. This album is a fantastic follow-up to the group's debut and hopefully is a sign of more great work to come." – Burning Ambulance
 "A true genre-blending outfit led by guitarist Sally Gates, on Vonals the group fuses technical metal, prog rock, jazz, blues, and generally heavy weirdness… another brilliant piece of work from Gates and company." – Avant Music News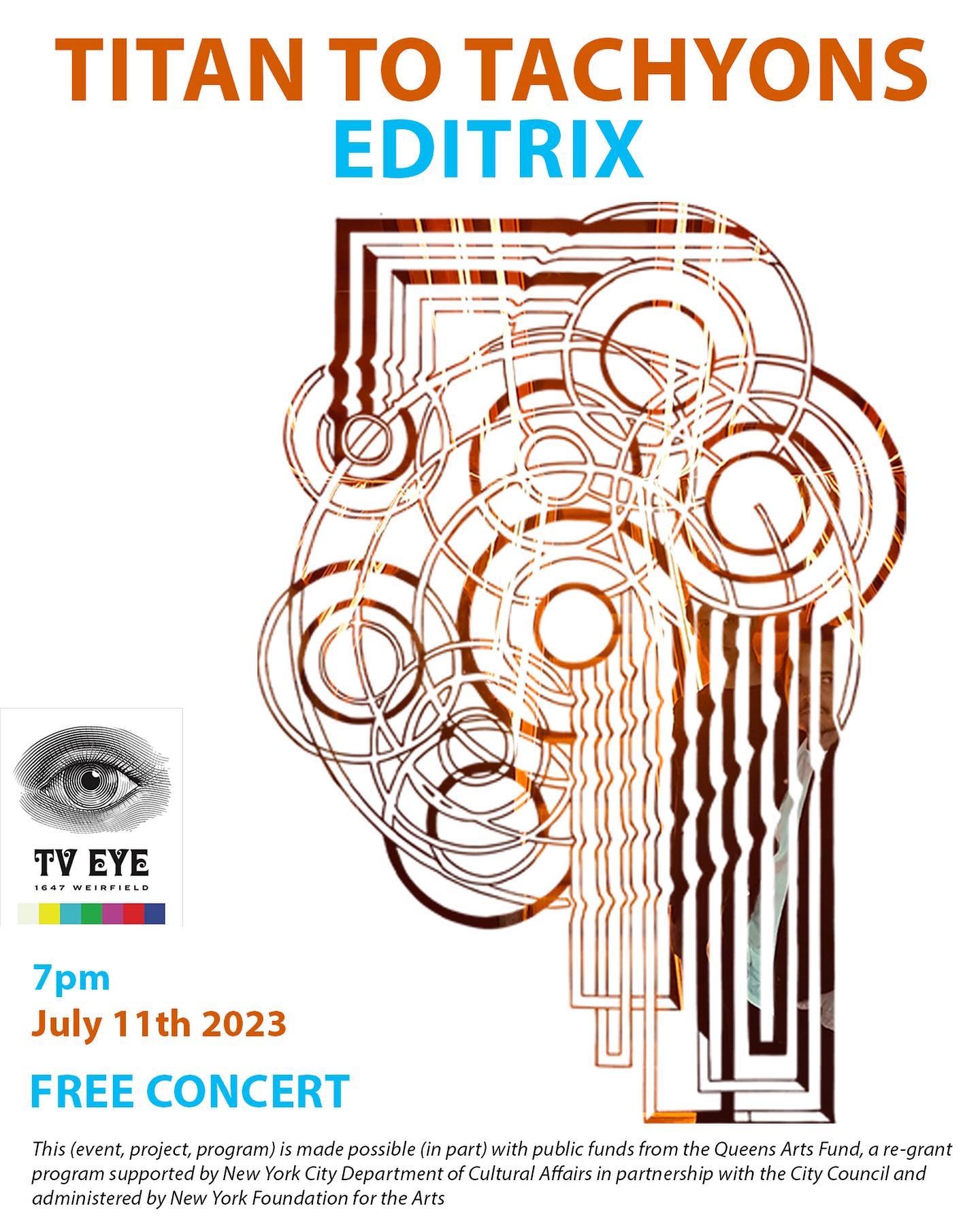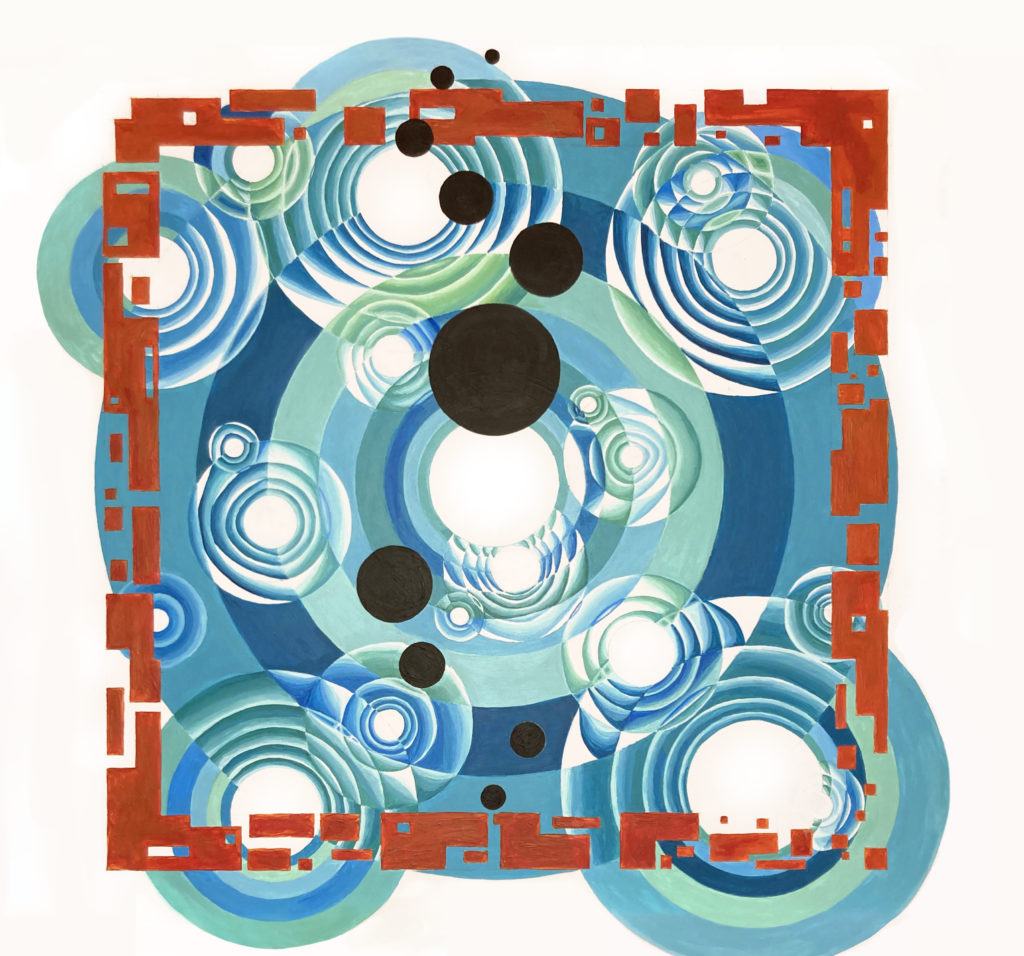 https://titantotachyons.com
https://titantotachyons.bandcamp.com
https://www.facebook.com/titantotachyons
https://www.instagram.com/titantotachyons
https://www.tzadik.com
https://www.facebook.com/TzadikLabel
https://twitter.com/tzadik_label