photos by Naeemah Z. Maddox
New York City experimental/jazz metal quartet TITAN TO TACHYONS begins their East Coast tour today in support of their second album, Vonals, which saw release last week through John Zorn's eclectic Tzadik Records.
TITAN TO TACHYONS is led by New Zealand/New York composer and guitarist Sally Gates (ex-Orbweaver), joined by drummer Kenny Grohowski (Secret Chiefs 3, Imperial Triumphant, John Zorn), and dueling bassists Trevor Dunn (Mr. Bungle, Fantômas, Tomahawk) and Matt Hollenberg (Cleric, John Zorn). The quartet instrumentally depicts the realms of surrealism and science-fiction through eclectic and improvisational passages, juxtaposed by fluid grooves and metallic flurries. Their debut LP, Cactides, was released through Nefarious Industries mid-2020 to critical acclaim, and now the band returns with its follow-up, Vonals.
Vonals is a mesmerizing and entrancing album, as alluring as it is unpredictable. Spaced-out free-flowing jams merge with explosive metallic outbursts as if the listener was watching a time-lapse video of the cosmos forming from an ominous jazz lounge in a David Lynch film. The bass interplay of Dunn and bass VI of Hollenberg create a web of intricately developed low-end flow over Grohowski's hammering buildups and fills, while Gates' instantly recognizable technical axemanship blooms with both finesse and volatility.
Vonals was recorded and mixed by Colin Marston at Menegroth, the Thousand Caves (Dysrhythmia, Krallice, Imperial Triumphant), mastered by Scott Hull at Masterdisk (Miles Davis, Steely Dan, Herbie Hancock), and completed with band photography by Naeemah Z. Maddox and cover paintings by Sally Gates. A visualizer for "Blue Thought Particles" was created by David Brenner.
A new multi-camera video of TITAN TO TACHYONS' "Neutron Wrangler" live from Saint Vitus Bar can now be viewed at THIS LOCATION.
Vonals is out now on Tzadik Records, available on CD through the band HERE and in record shops everywhere, and through iTunes HERE. Also watch the "Blue Thought Particles" visualizer HERE.
Today, TITAN TO TACHYONS begins their short Southeast US tour supporting Vonals, with shows in Greensboro, Atlanta, Columbia, and Richmond this week, sharing the stage with the likes of Cloutchaser, Dead Register, Clap Your Hands Say Yeah, Dumb Waiter, and more along the way. Upon their return, a hometown release show is booked at Saint Vitus in Brooklyn on October 11th. Watch for additional shows to be announced.
TITAN TO TACHYONS Tour Dates:
9/29/2022 etc. – Greensboro, NC w/ Cloutchaser, Voidward
9/30/2022 Sabbath Brewing – Atlanta, GA w/ Dead Register, Shane Parish
10/01/2022 Jam Room Music Festival – Columbia, SC w/ Clap Your Hands Say Yeah, Titus Andronicus, Shiner, more
10/02/2022 Gallery5 – Richmond, VA w/ Dumb Waiter, Bermuda Triangles
10/11/2022 Saint Vitus Bar – Brooklyn, NY w/ Editrix, Dumb Waiter
"…a journey from bruising heavy prog to eerily spacious fusion and on to a lurching abstract finale." – Spin
"If an album's being issued on avant garde composer-saxophonist John Zorn's Tzadik label, there's a 100 percent chance the content is gonna be experimental, unconventional and expertly played… six tracks of similarly out-there material incorporating improv, psych, jazz and metal landscapes backed with Grohowski's complex rhythms and Gates' entrancing guitar work." – Decibel Magazine
"Vonals is no shred-fest, but it's consistently obvious that these are some of the highest caliber musicians active today. There is an emphasis on texture and composition that takes precedence over any need to show off. Yet it's that much more impressive that the performances can leave one in awe, and they probably aren't even trying. This album is a fantastic follow-up to the group's debut and hopefully is a sign of more great work to come." – Burning Ambulance
"A true genre-blending outfit led by guitarist Sally Gates, on Vonals the group fuses technical metal, prog rock, jazz, blues, and generally heavy weirdness… another brilliant piece of work from Gates and company." – Avant Music News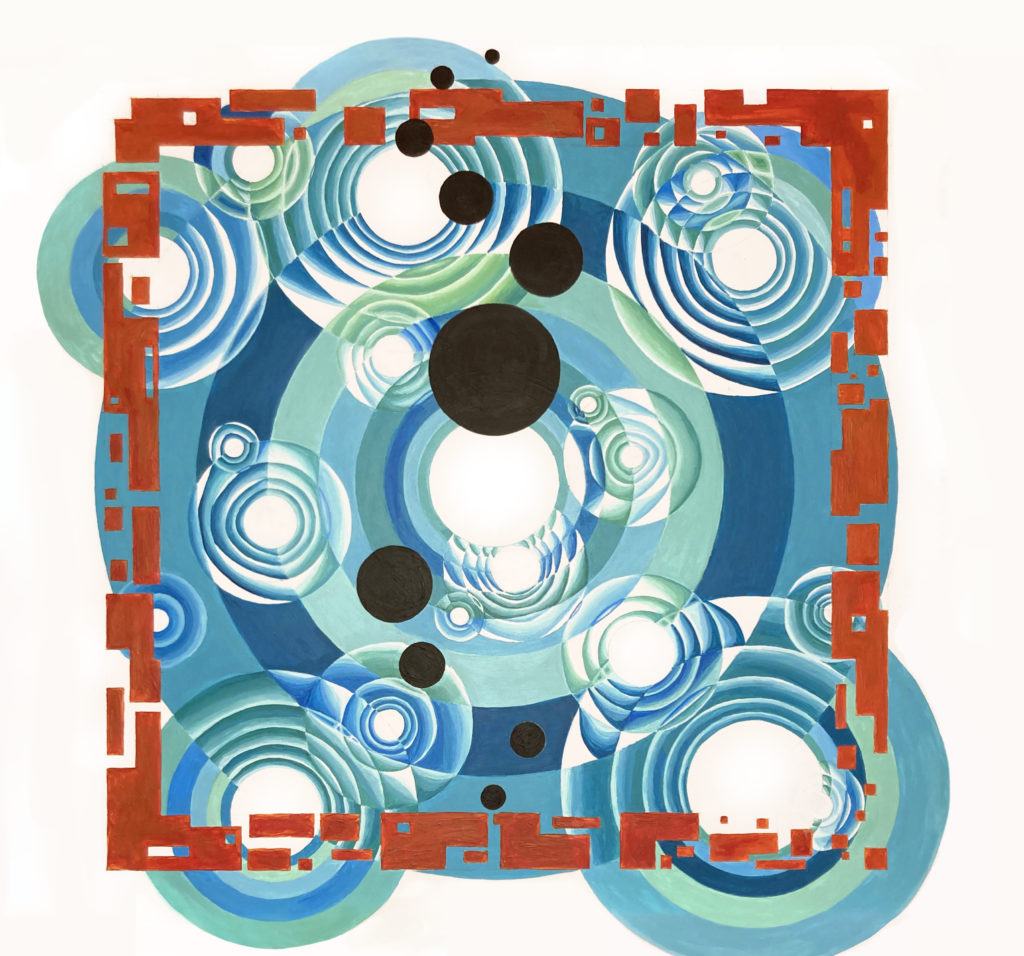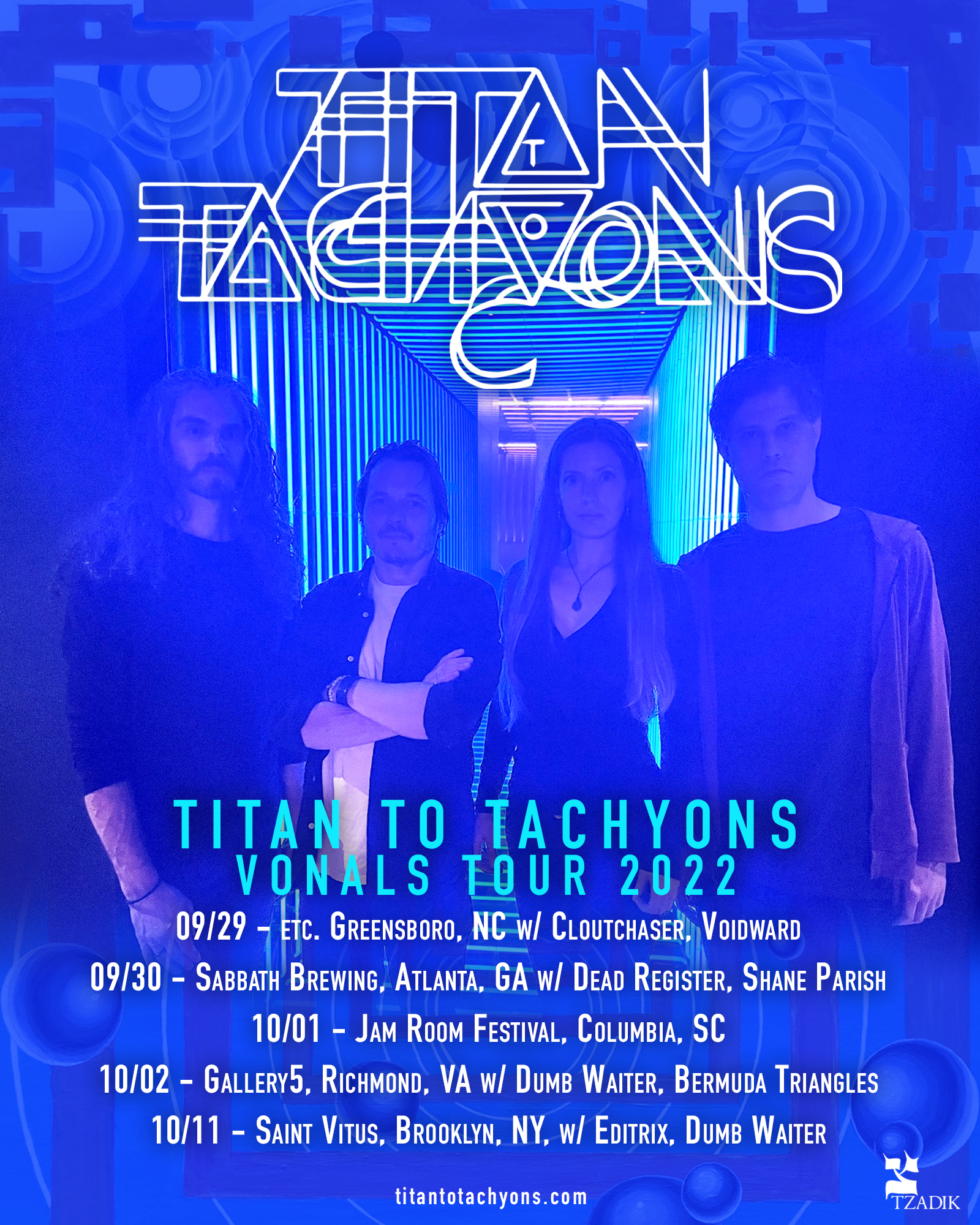 https://titantotachyons.com
https://titantotachyons.bandcamp.com
https://www.facebook.com/titantotachyons
https://www.instagram.com/titantotachyons
https://www.tzadik.com
https://www.facebook.com/TzadikLabel
https://twitter.com/tzadik_label