THIS WILL DESTROY YOU will kick off a six-date West Coast headlining tour this weekend. The journey runs from February 8th through February 15th with support provided by ambient noise experimentalist Amulets. Additionally, the band was recently added to this year's edition of Psycho Las Vegas in Las Vegas, Nevada this August. The band will play alongside the likes of Danzig, Mercyful Fate, and Emperor before heading to the UK to play ArcTanGent 2020 in Bristol with Opeth, Amenra, Tesseract, Ihsahn and many more. See all confirmed dates below.
In related news, THIS WILL DESTROY YOU's anticipated Vespertine score is now in production for all formats. The track "Kitchen," released in 2017 and now among the band's most popular tracks, was the first aural glimpse into the Vespertine project, a collaborative concept wherein the entirety of Chef Jordan Kahn's Culver City restaurant (Vespertine) had been custom scored by the band. One of seven pieces written for the building itself (and even the space around it), "Kitchen" serves as the music diners first hear as they are greeted by Chef Kahn before dinner service begins for the evening. The release of the Vespertine score will be the first time the entire composition can be heard outside of the restaurant itself.
Additionally, a limited edition picture flexi of "Kitchen" was eleased at this year's Sundance Film Festival and will be available on all of the band's upcoming tour dates as well as the THIS WILL DESTROY YOU Bandcamp page HERE where the track can be streamed.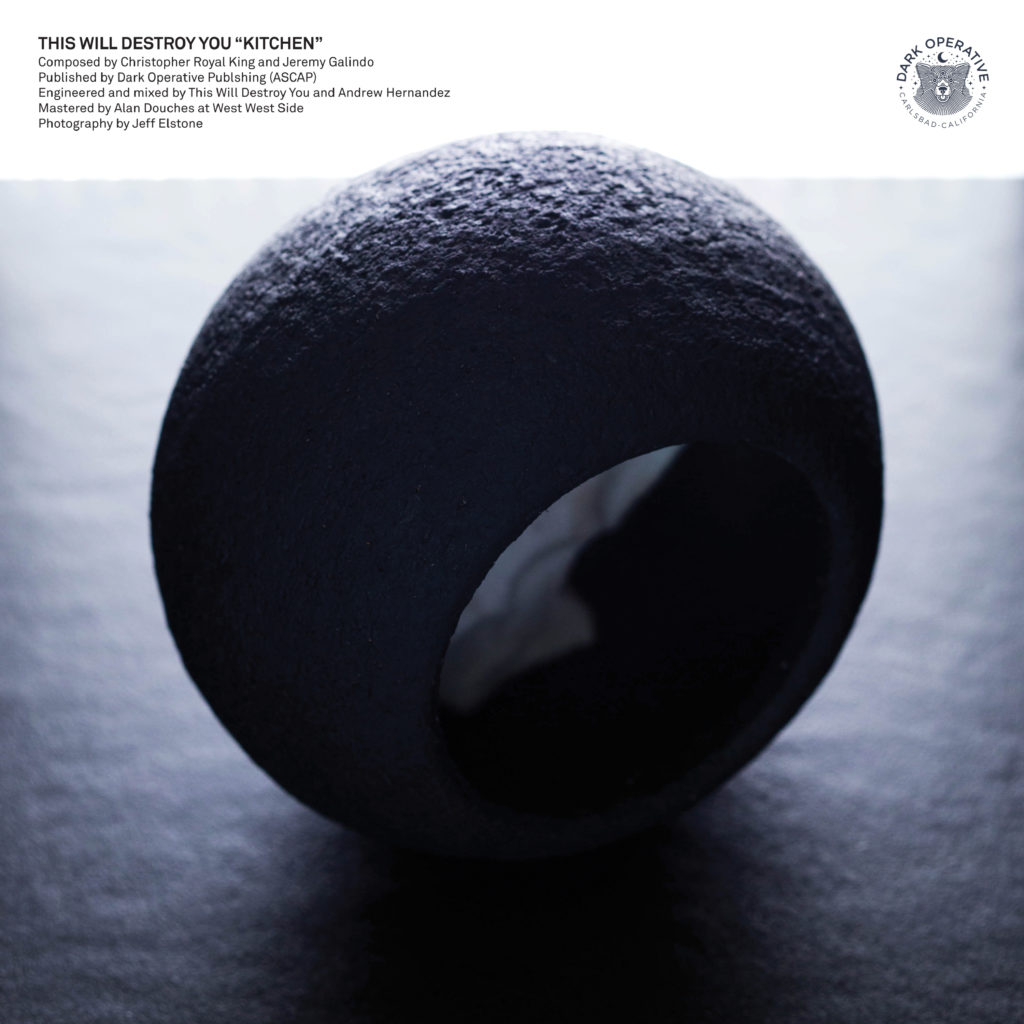 THIS WILL DESTROY YOU w/ Amulets:
2/08/2020 Cornerstone Berkeley– Berkeley, CA [tickets]
2/09/2020 The Big Room At Sierra Nevada Brewery– Chico, CA [tickets]
2/11/2020 Doug Fir Lounge– Portland, OR [tickets]
2/12/2020 Neumos– Seattle, WA [tickets]
2/14/2020 Slim's– San Francisco, CA [tickets]
2/15/2020 The Teragram Ballroom– Los Angeles, CA [tickets]
8/14-16/2020 Psycho Las Vegas @ Mandalay Bay – Las Vegas, NV [tickets]
8/20-22/2020 ArcTanGent 2020 – Bristol, UK
THIS WILL DESTROY YOU released their New Others Part One and Two companion full-lengths in 2018 via Dark Operative. Captured by Grammy award-winning producer John Congleton, the records feature core members Jeremy Galindo and Christopher King with the addition of drummer Robi Gonzalez and bassist Jesse Kees and continue to reap critical accolades globally.
Stream New Others Part One and Two in full via Spotify HERE. View THIS WILL DESTROY YOU's "Lie Down In The Light" video, illustrated and animated by Lil Fuchs and originally premiered on Adult Swim's "Toonami," at THIS LOCATION.
New Others Part One and Two are available on CD, LP and digitally. For physical orders, go to THIS LOCATION. For digital orders, go to the Dark Operative Bandcamp page HERE.
http://www.facebook.com/thiswilldestroyyou
http://twitter.com/_twdy_
http://www.instagram.com/thiswilldestroyyoumusic
http://www.darkops.site
http://www.facebook.com/darkoperativemusic
http://twitter.com/dark0perative?
http://www.instagram.com/darkoperative