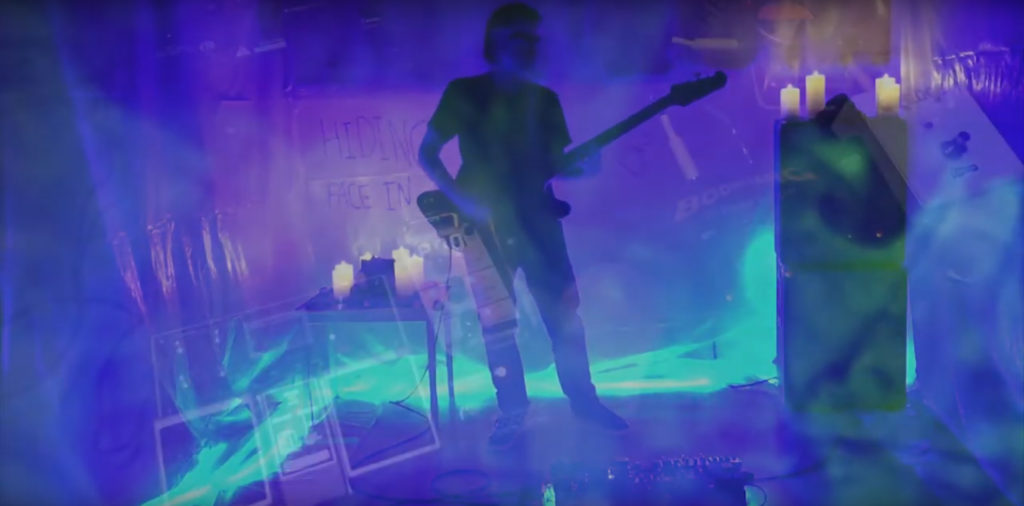 CVLT Nation is hosting an exclusive performance from Chicago-based post-punk quartet THEYRGY, filmed and edited in quarantine to celebrate their newly released debut EP, Exit Strategies. The group, formed by current and former members Yakuza, I Klatus, and other Chicago acts, issued the record through their recently formed Dead Sage label in August.
Filmed individually by the members of THEYRGY under home quarantine, their live performance video is a hybrid of a full live concert experience and official music video in one, exploding with an array of color schemes and creative approaches to delivering their maiden EP visually.
THEYRGY offers with the new performance set, "We intended to play a record release show to celebrate our debut EP, Exit Strategies, but the pandemic prevented that from happening. Instead, we regrouped and coordinated a livestream performance from our quarantined spaces. Working within these spatial limitations, we think we've succeeded in creating something for the viewer that's more interesting than the typical livestream. We didn't settle for coyly playing our songs from our couches. We calibrated our external spaces to reflect our internal state. We channeled our 'quarantine-rage' into a grotesque visual display for your in-scape and amusement. Enjoy the rapture. Feast!"
Writes CVLT Nation with the premiere, "They dance from track to track on fuzzy shoegaze and melancholy post-punk, all while taking your mind on a psychedelic voyage."
See THEYRGY's entire visual performance video only at CVLT Nation RIGHT HERE.
Exit Strategies is now available through the band's Dead Sage imprint HERE.
THEYRGY was formed in February 2018 by John Doyle (I Decline,13 Flowers), John E. Bomher (ex-Yakuza, Iklatus), Michael Fabiano, and Tony Hooper. Drawing inspiration from post-punk, industrial, and shoegaze artists, the band's music aims to radiate light from within the dark spaces resonating inside and outside the listener. Recorded by Bomher at Horse-Drawn Productions, their Exit Strategies debut was produced and mixed by the band except for the track "Hiding Your Face In The Wall" which was mixed by Sanford Parker (Voivod, Yob, Indian) at Hybercube. The record was mastered by Josh Bonati at Bonati Mastering and completed with cover art by Mirek Iskra, layout and logo by Pono Design Studio, and photos by Okbritknee. The track "Dreamcatcher" features guest contributor Kathleen Keane (Drovers, Gaelic Storm), and the limited edition CD run features an unconventional and reimagined cover of Bad Religion's "Sanity" as a bonus track.
With Exit Strategies having seen release only a few weeks ago, THEYRGY is already heavily immersed in other new ventures. The band is nearing completion on a follow-up EP which will see release in the months ahead. Justin Broadrick is also remixing the track "Hiding Your Face In The Wall which will see release on a 12" split with I Decline for Record Store Day.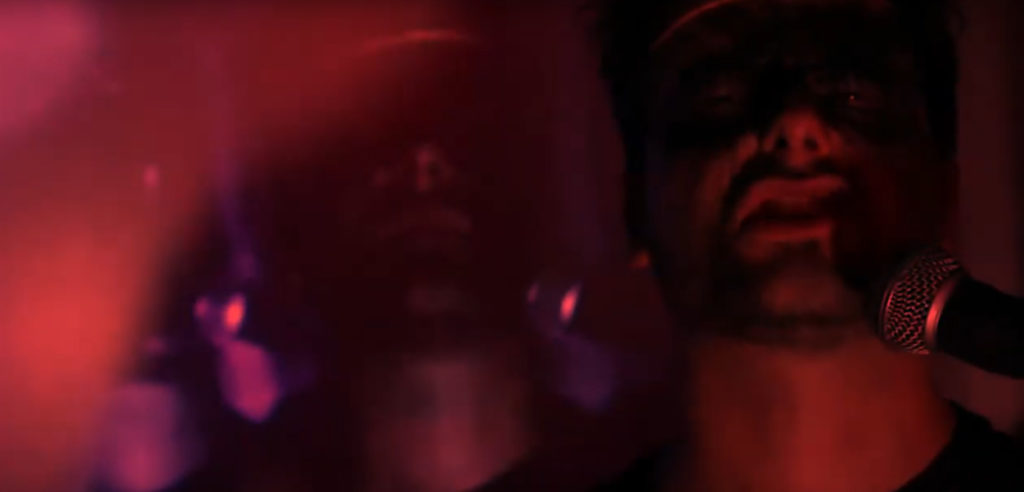 https://www.facebook.com/Theyrgy
https://theyrgy.bandcamp.com
https://www.instagram.com/theyrgy_band
https://soundcloud.com/theyrgy
https://deadsage.bandcamp.com
https://www.facebook.com/Deadsagerecords