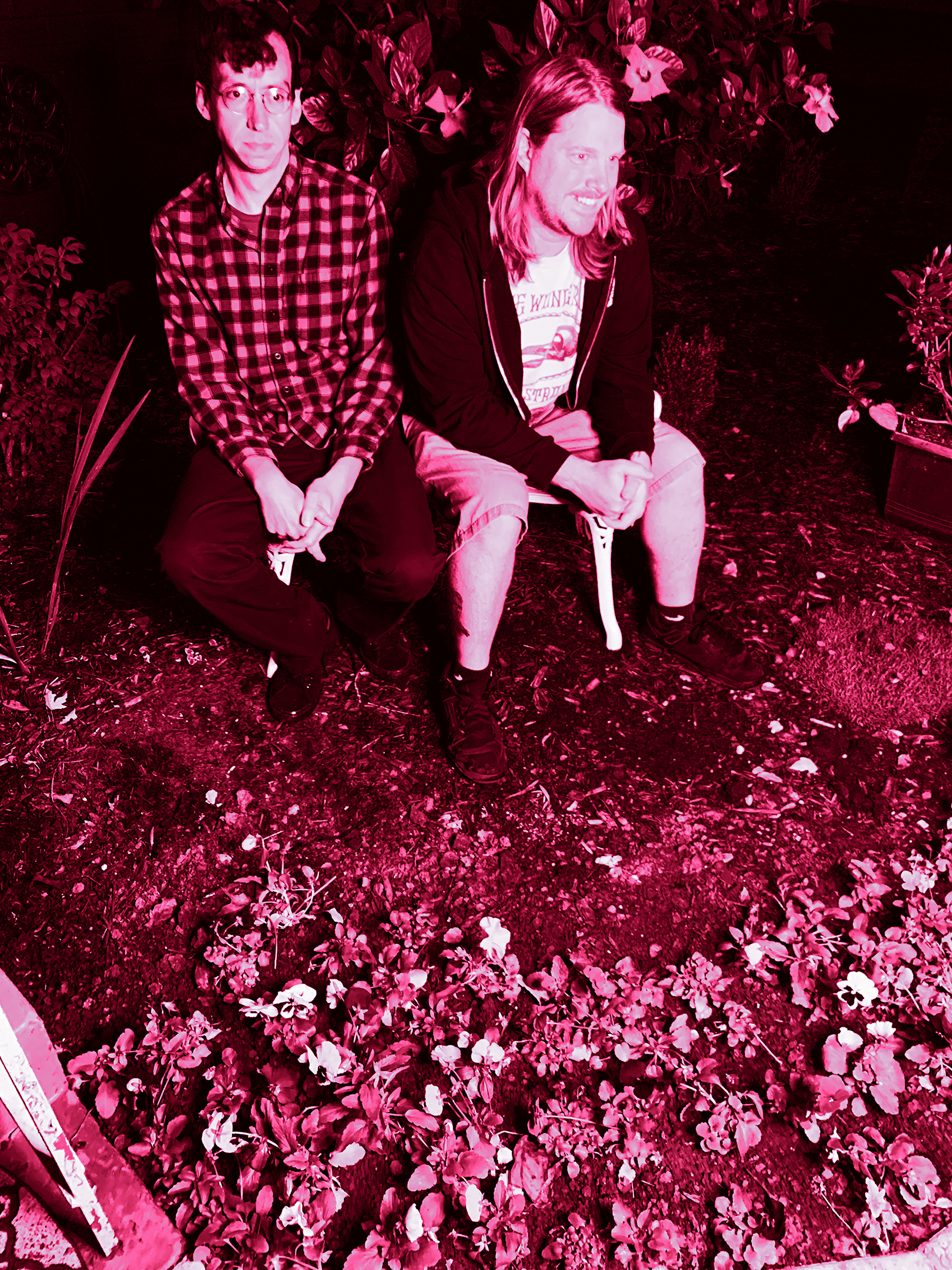 photo by Ericka Poore
Nashville, Tennessee powerviolence duo THETAN is currently wrapping up recording on their latest full-length album for release later this year through their own Anti-Corporate Music.
THETAN has remained active over the past several years, releasing their Space Goretex collaborative LP with Bronx rapper Kool Keith in 2020 (which also featured guests from Gwar, Three 6 Mafia, Dwarves, Lost Dog Street Band, and more), the "Based Serenade" single with Bay Area rapper Lil B in October of last year, and having returned to playing live over recent months. But the new album will mark their first recorded assault of pure hardcore/powerviolence since 2019's crushing Abysmal LP.
Bassist/vocalist Dan Emery is handling all engineering, mixing, and mastering duties at his Anti-Corporate Music/Black Matter Mastering headquarters in Nashville, and the new album will feature several guest performances.
Check out several clips of the recording sessions at THETAN's Facebook HERE and Instagram HERE.
Watch for developments on the album to be issued over the months ahead.
https://www.instagram.com/thetan_hc
http://facebook.com/welcometowhinecountry
https://thetan.bandcamp.com
https://anticorpmusic.com
http://facebook.com/anticorpmusic
https://www.instagram.com/anticorpmusic
http://www.blackmattermastering.com