New York industrial/noise/power electronics entity, THEOLOGIAN, has penned several new live actions for the coming months, beginning with a performance at Brooklyn's Saint Vitus Bar this Thursday, January 29th supporting British sound experimentalists and Crucial Blast labelmates, Ramleh. Another show at Saint Vitus Bar is slated for March 20th with Dispirit and others, and another performance set for April 17th in Baltimore with Father Murphy. Additional live announcements will follow in the coming weeks.
THEOLOGIAN's latest works have just been unleashed on January 7th in the form of Pain Of The Saints, a brutalizing two-disc venture released via Malignant Records — the first disc, Piss, and the second, Jism. With twenty nightmarish hymns orchestrated by Theologian Prime, a.k.a. Leech, and featuring returning collaborators Matt Slagle and Fade Kainer (Batillus, Statiqbloom), guest contributions from David Castillo, Joan Hacker, Crimson Joules, Christiana Key, Matthew Melnick, Eric J. Morgan, Jessica Way and more also infiltrate the mix.
Pain Of The Saints follows THEOLOGIAN's Some Things Have To Be Endured, released by Crucial Blast in 2013 on CD and digitally, and followed by a massive vinyl edition later. With eight new tracks of punishing black industrial, apocalyptic darkwave frequencies, and nerve-rending electronic deathscapes, Some Things Have To Be Endured is a collection of collaborations between Theologian and a lineup of female vocalists/artists from both within the industrial / noise / dark ambient / coldwave realm and beyond, with contributions from Rachael Kozak (Hecate), Kristen MacArthur (Sewer Goddess), Rachel Maloney (Tonikom), Nikki Telladictorian (Prometheus Burning), Patricia Benitez (Fetish Drone), Gillian Leigh Bowling (Teloahqaal), Christiana Key (Delphic Oracle), Joan Hacker (Factoria), Shari Vari (Void Vision), and professional opera singer Melissa C. Kelly. The album was co-produced with Derek Rush/Dream Into Dust and mastered by James Plotkin.
The entire 2xCD Pain Of The Saints is streaming via Malignant Records HERE, and Some Things Have To Be Endured via Crucial Blast HERE.
THEOLOGIAN was featured in Decibel Magazine's August 2014 issue, dedicated to noise artists, which included an interview with mastermind Leech, and listed the outfit's The Chasms Of My Heart in their Top 25 Noise Albums of All Time.
THEOLOGIAN Live:
1/29/2015 Saint Vitus Bar – Brooklyn, NY w/ Ramleh, JFK, Alberich, York Factory Complaint
3/20/2015 Saint Vitus Bar – Brooklyn, NY w/ Dispirit, Vorde, Anicon
4/17/2015 Holy Underground – Baltimore, MD w/ Father Murphy, Jeff Carey
Additional new material from THEOLOGIAN is under construction and more is in the planning stages for execution and release before the end of the year. Stand by for further transmissions in the coming weeks.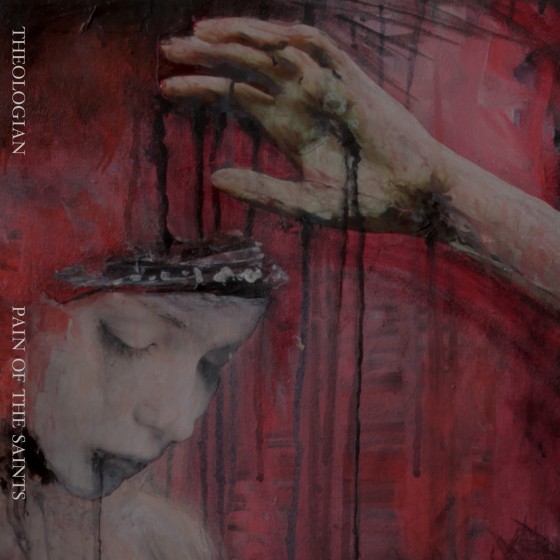 http://gash-theologian.tumblr.com
http://www.crucialblast.net
http://www.facebook.com/CrucialBlast
http://crucialblast.bandcamp.com