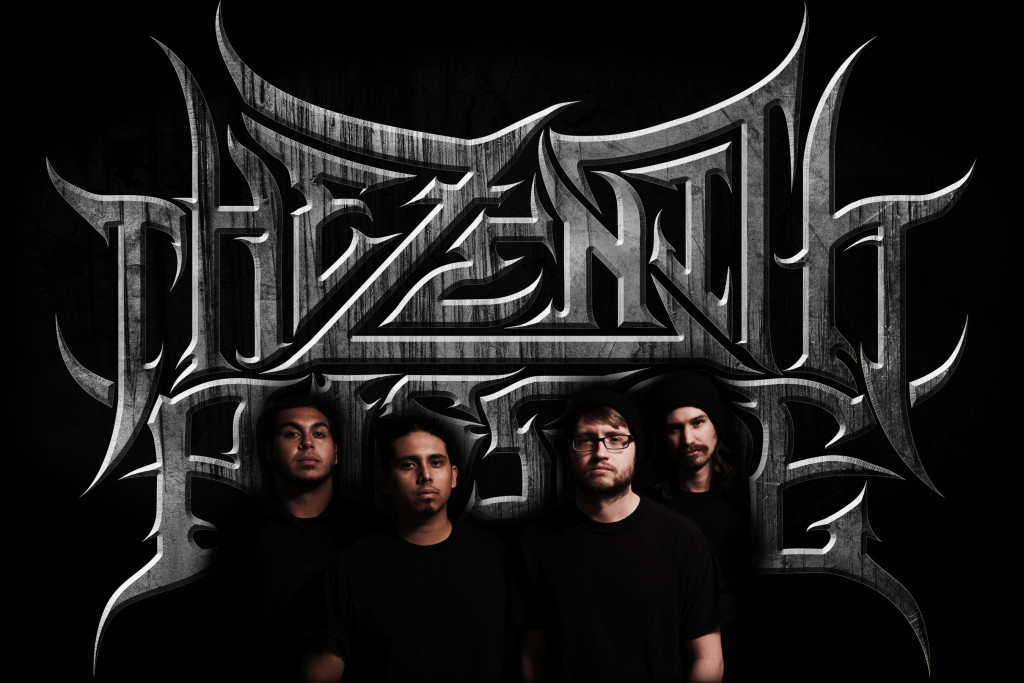 Solipsist is the long-awaited, debut full-length from Los Angeles death metal collective, THE ZENITH PASSAGE. Set for release on April 15th via Unique Leader Records, the forty-minute Solipsist examines the idea of solipsism, a philosophical theory that the self is all that can be known to exist, anything else outside of one's own mind is uncertain. THE ZENITH PASSAGE, which features within its ranks current and former members of The Faceless, Fallujah and All Shall Perish, builds upon this foundation, expanding into themes of nonexistence and a computer-generated fictional reality experienced by all of humanity. Solipsist demands that listeners join the band on their voyage to explore the unsettlingly complex and improbable world they've uncovered in this bold experiment, this gut-wrenching visceral transmission of disturbing intellectual revelation.
In advance of its release, today Metal Injection delivers the official debut of second track, "Holographic Principle II: Convergence," in the form of a lyric video. Elaborates lead guitarist/ backing vocalist Justin McKinney of the tune, "Recent studies suggest that our universe may only appear to be three dimensional and is, in fact, a two dimensional projection of a parallel universe – like a hologram in the unseen 'real' universe. 'Holographic Principle II: Convergence' mirrors the chaotic state of a destabilized mind awakening to realities much stranger than we could have imagined. The composition has a multifaceted, sporadic essence. While remaining true to our death metal roots, we pushed this piece's edges into other territory, entwining the aggressive technical foundation with spatters of jazz fusion and classical symphony.We hope you'll lose yourself as you take your first look into Solipsist."
Adds Metal Injection: "Hit play… but please take into consideration that strapping on an adult diaper before doing so might be a prudent move. It's a real pantshitter of a song."
Check out "Holographic Principle II: Convergence," at THIS LOCATION.
Solipsist was engineered, mixed and mastered by Zack Ohren (Animosity, Suffocation, All Shall Perish et al) at Castle Ultimate Productions with additional engineering by McKinney and Michael Keene (The Faceless) at Keene Machine Studios. Solipsist includes a guest vocal appearance by Fallujah's Alex Hofmann, a guitar solo by Wes Hauch (ex-The Faceless) who also co-wrote a portion of seventh cut, "Hypnagogia," a synth solo by Vikram Shankar and cover art by Ken Sarafin (Skinless, The Kennedy Veil, Archspire et al).
Stay tuned for preorder bundles and additional teaser tracks to be unveiled in the coming weeks.
http://www.facebook.com/TheZenithPassage
http://www.uniqueleader.com
http://www.facebook.com/UniqueLeaderRecords