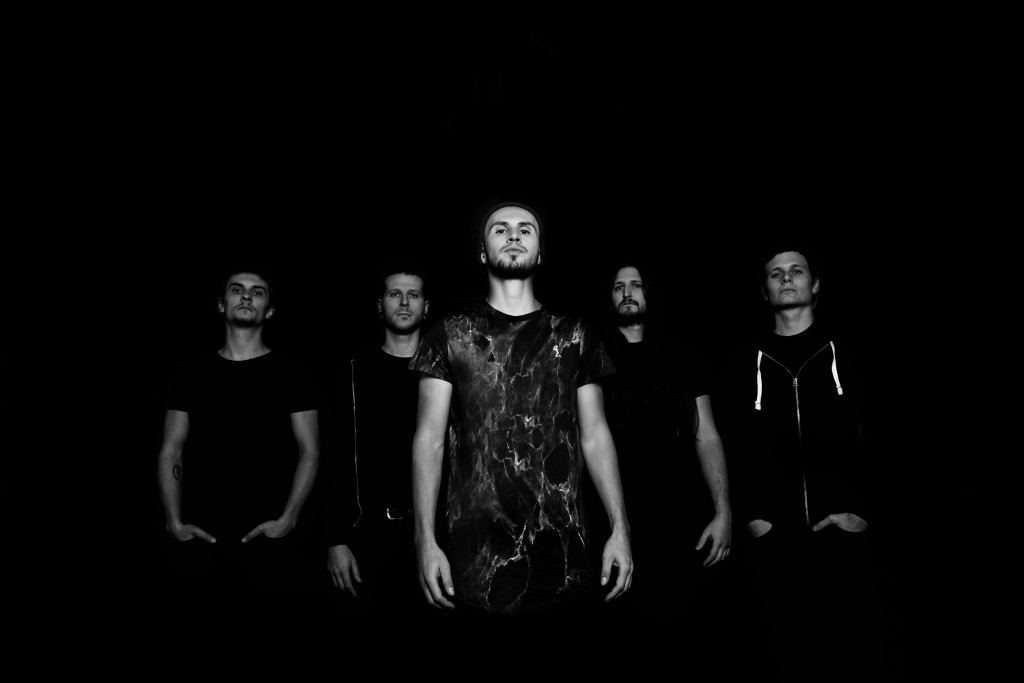 French death metal legion THE WALKING DEAD ORCHESTRA is the latest additions to Unique Leader Records' expanding roster of brutality. The band will release their self-produced, as-yet-untitled second full-length later this year
Issues the band, "Two years of hard work were necessary for the writing and production process of this record. We decided to propose a more mature, personal, and of course, wilder record than our first album. We went back to our roots with straight, old-school death metal riffs. Our choice to develop our own identity pushed us to record, mix, and master the album ourselves. This is a new chapter in the band's story. We promise many surprises. We are proud to join the Unique Leader family for the release of this record. Run! Epidemic is coming."
THE WALKING DEAD ORCHESTRA was forged in 2011 in Grenoble, France. In 2012, the band unveiled its first EP Oppressive Procession, and performed nearly thirty shows throughout France alongside the likes of Betraying The Martyrs, UltraVomit, Death Mentality, Agnostic Front, Promethee, and many others. That Summer, the band was able to secure a three-week tour of Latin American with Descomunal which included a performance at Ecuador's QuitoFest.
2013 saw the release of their Klonosphere-issued Architects Of Destruction debut. Offering a more professional production quality, the record was recorded and mixed by Mickaël Valesi at Sonovore Studio in France and mastered by Charles J. Wall (Whitechapel, King Conquer, et al) at Sonic Assault Studio in Florida. The nine-tracks comprising Architects Of Destruction reaped critical acclaim among underground critics in the know with Meta Temple writing, "This release is not merely a collection of tracks about the undead, but an account of what one may feel if lost in a zombie epidemic. The band seems well-equipped for an impending armageddon." Teeth Of The Divine issued, "With the energy these guys bring, and the crushing breakdowns all pulled off with precision and backed by a beefy production, this is really an impressive debut," while Dead Rhetoric likened Architects Of Destruction to a, "sonic interpretation of a zombie onslaught." The following year, THE WALKING DEAD ORCHESTRA shared the stage with Suicide Silence, Six Feet Under, Napalm Death, M:Pire Of Evil, Loudblast, Benighted, and Mumakil before joining Broke Hope and Internal Bleeding on their European tour in 2015.
Stand by for further info on THE WALKING DEAD ORCHESTRA in the coming weeks.
http://www.facebook.com/pg/TheWalkingDeadOrchestraOFFICIAL
http://www.uniqueleader.com
http://www.facebook.com/UniqueLeaderRecords
http://www.twitter.com/UniqueLeaderRec
http://www.youtube.com/uniqueleaderrecords