Brazilian death metal outfit THE TROOPS OF DOOM will host a Gimme Metal guest DJ special this Wednesday, November 24th at 3:00pm EST / 12:00pm PST. Visit www.gimmemetal.com and join guitarist Jairo "Tormentor" Guedz in the live chat. Don't miss it!
THE TROOPS OF DOOM released their The Absence Of Light EP in September. The band is led by Guedz, a former member of Sepultura's original cast playing author and co-author to classic Sep albums Bestial Devastation and Morbid Visions, alongside bassist/vocalist Alex Kafer (Enterro, Explicit Hate, ex-Necromancer), drummer Alexandre Oliveira (Southern Blacklist, Raising Conviction), and guitarist Marcelo Vasco (Patria, Mysteriis, acclaimed graphic artist for the likes of Slayer, Kreator, Machine Head, Soulfly, and Hatebreed). Together, THE TROOPS OF DOOM revisits the essence of '80s-style death metal while remaining fresh, genuine, and ferociously heavy.
The Absence Of Light was mixed and mastered by Øystein G. Brun (Borknagar) at Crosound Studio in Norway. The EP features a guest vocal appearance by Possessed's Jeff Becerra on the track "The Monarch" as well as Lars Nedland of Borknagar, Solefald, and White Void on bass on the first three tracks ("Introduction – The Absence Of Light," "Act I – The Devil's Tail," and "Act II – The Monarch,") and Dave Deville conducting the orchestral introduction. Additionally, the EP includes three bonus tracks: a version of Sepultura classic "Antichrist" mixed by Leonardo Pagani at LP Mobile Studio in Brazil and the demo versions of "The Devil's Tail" and "The Monarch."
The Absence Of Light is available digitally via Nuclear Blast digital subsidiary Blood Blast with orders available at THIS LOCATION. The EP is available on CD via Metalized Records in Mexico and the US HERE, Hellven Records in Europe HERE, and Voice Music in Brazil HERE. It's also available on vinyl via Hellven Records in Europe HERE and on cassette via Repulsive Echo Records in Europe HERE.
THE TROOPS OF DOOM released their debut EP, The Rise Of Heresy, worldwide in October 2020. Despite its brevity, the offering reaped critical accolades from fans and media alike with Decibel Magazine hailing the band's distinctly, "mean, mid-paced death metal that cycles between foreboding and downright groovy," adding, "when the grooves hit, it's hard not to bang your head." Bravewords lauded, "a demonic thrash attack with killer riffing and bombastic drum work," while BrooklynVegan noted, "The band intentionally hearken back to the evil, thrashy, proto-death metal sounds of early Sepultura (and to Sepultura's own influences from back then, like Celtic Frost), and [they] do it with extreme conviction."
With the world still uncertain in these pandemic times and the band being forced to postpone their European tour – and consequently their full album – to 2022, The Absence Of Light serves a bridge piece to the impending LP.
"The EP might set your speakers on fire, so watch out." – Metal Injection
"…reassuringly brutal and bludgeoning…" – The Sleeping Shaman
"…it's absolutely electrifying, written and performed with the kind of veteran skill and spirit you would expect… – this is indeed 'the devil's music'…" – No Clean Singing
"…like the songs on the last EP, it taps directly into that proto-death style that Guedz and Becerra were both architects of in a way that still sounds thrilling today." – BrooklynVegan on "Act II – The Monarch"
"…raw aggression and blistering energy that's all very well composed… so much so that this could have easily been on Schizophrenia back when Sepultura were conquering the world…" – The Metal Crypt on "Act I – The Devil's Tail"
"If you love this scene, or (even better) you have never heard of it, then let THE TROOPS OF DOOM teach you how it's done. This has the potential to open an entire scene for you, and trust me, only goodness will come out of it." – Metal Kaoz
"…a brutal track, full of evil intent, underpinned by a battery of double kicks and a driving rhythm that allows Becerra to give full throttle. The demonic flavor is enhanced by the presence of Lars Nedland of Borknagar, who adds bass…" – The Razor's Edge Rocks on "Act II – The Monarch"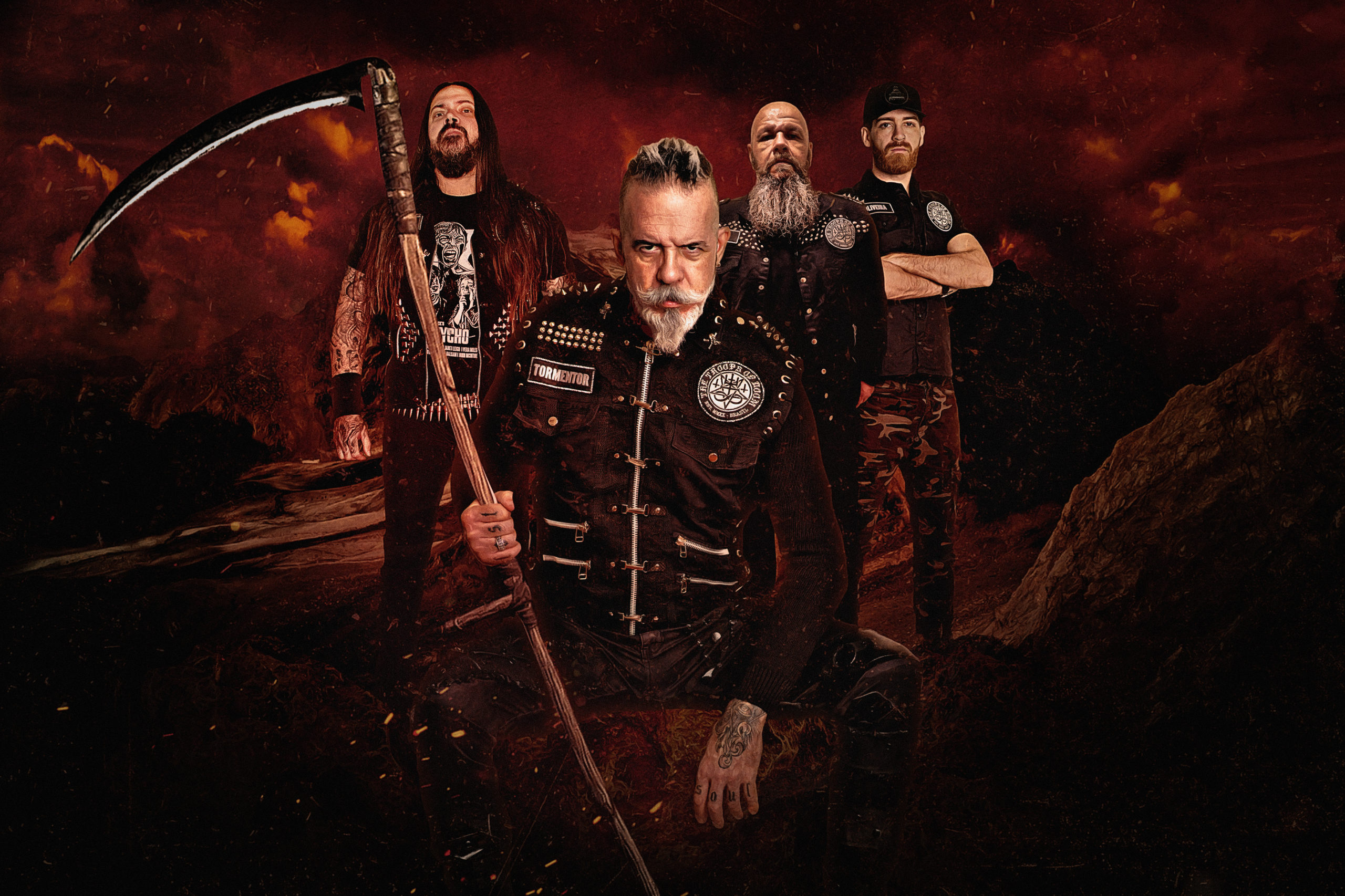 http://www.thetroopsofdoom.com/
http://www.facebook.com/thetroopsofdoom
http://www.instagram.com/thetroopsofdoom/
http://www.youtube.com/thetroopsofdoom