photo by Bill Kaiser
New York City sci-fi crossover outfit THE THIRD KIND – with current and former members of All Out War, Bastard Clan, Vise Massacre, Strap Hangers, The Last Crime, Run Like Hell, Big Gunz, Shiro And The Raw Dogs, Awkward Thought, On The Offense, and many others – will release their Man vs. Earth debut LP in June. The band has issued the cover art, track listing, and preorders, and the lead track, "Sole Mission," has premiered at No Echo.
Following their eponymous debut EP at the beginning of 2018, THE THIRD KIND re-forged the alloy of their metal and took their destruction to the next level, as proven on their proper debut album, Man vs Earth. Bulldozing thrash metal assaults are met with groove-heavy hardcore hooks that draw the listener into the science-fiction fantasies the lyrics depict. The album drops eight tracks in under twenty-three minutes, including a reworking of Vise Massacre's "Hail To The Wicked."
The band offers, "'Sole Mission' gets right to the point and sets the tone for the album. The song's lyrical content can be directly relatable to current times. To not just pull through: to fuckin' win!"
No Echo calls THE THIRD KIND's output, "a kind of crossover thrash that brings to mind the classic era of the style back in the late '80s."
Stream THE THIRD KIND's "Sole Mission" at No Echo RIGHT HERE.
Engineered by the band's Taras Apuzzo at the band's home studio at Otter House Studios in Long Island City, Man vs Earth was mastered by Dan Emery at Black Matter Mastering (Kool Keith, Krieg, Dwarves) and completed with cover art by Richard Muller and Frankie Accordi, and layout/design by Apuzzo.
THE THIRD KIND will self-release Man vs Earth on black vinyl LP and all digital platforms on June 26th. Find preorders HERE.
Watch for additional audio samples including official videos and more to post in the days ahead.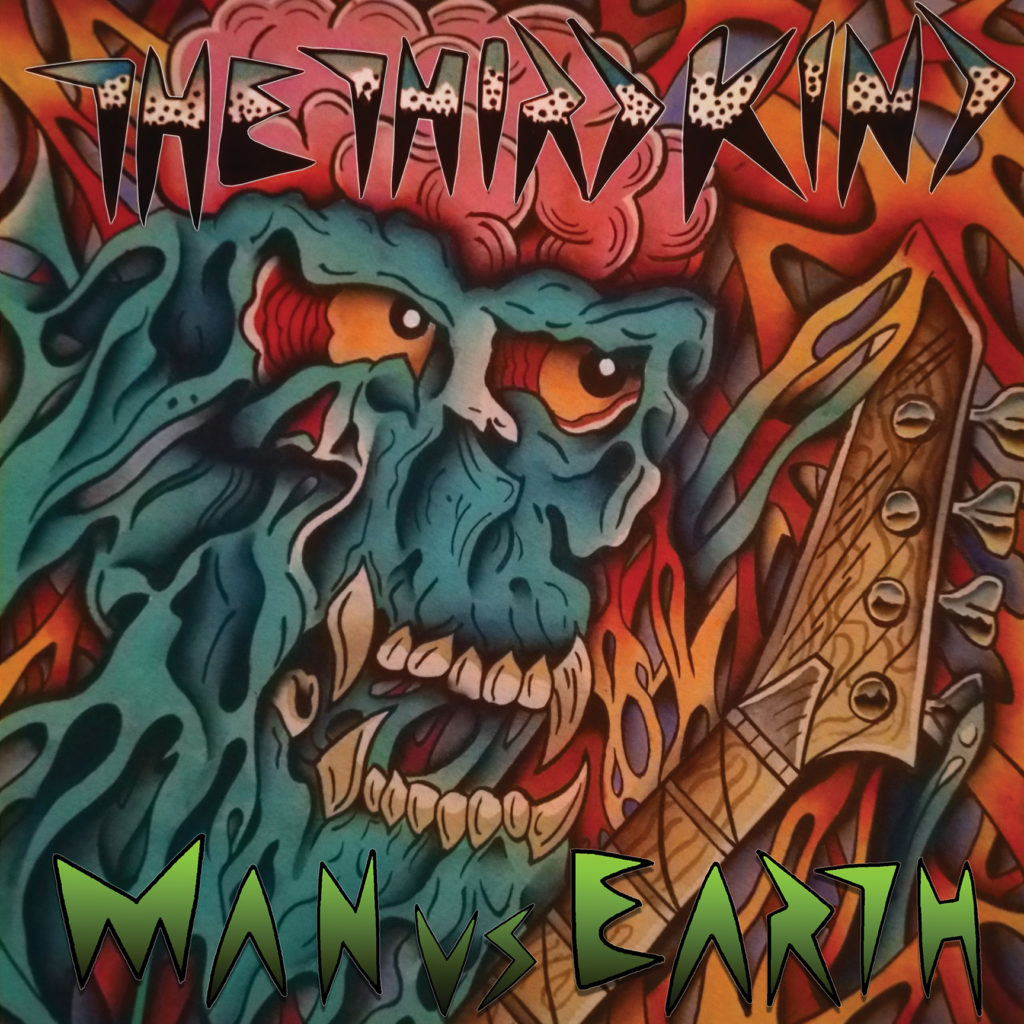 Man vs Earth Track Listing:
1. Sole Mission
2. Man vs Earth
3. III Mechanism
4. Electronic Moon
5. Silver Painting
6. Some Things Come Back To Me
7. Power Yields
8. Hail To The Wicked
Formed in 2015, THE THIRD KIND deploys an energetic and dynamic style of hardcore/punk-infused street thrash that oozes with NYC attitude. The band's theme embodies lyrical and thematic content employing sci-fi analogies in relation to human malfunction and idiosyncrasies without a political agenda; the finger is pointed at humanity itself. The current lineup enlists drummer Brian Shonen (Bastard Clan, ex-Awkward Thought, On The Offense, Run Like Hell), bassist/vocalist Richard Muller (Vise Massacre, Great Planes, The Last Crime), and guitarist Taras Apuzzo (All Out War, Bastard Clan, ex-Strap Hangers) and Mike Gordon (Big Gunz, Shiro And The Raw Dogs).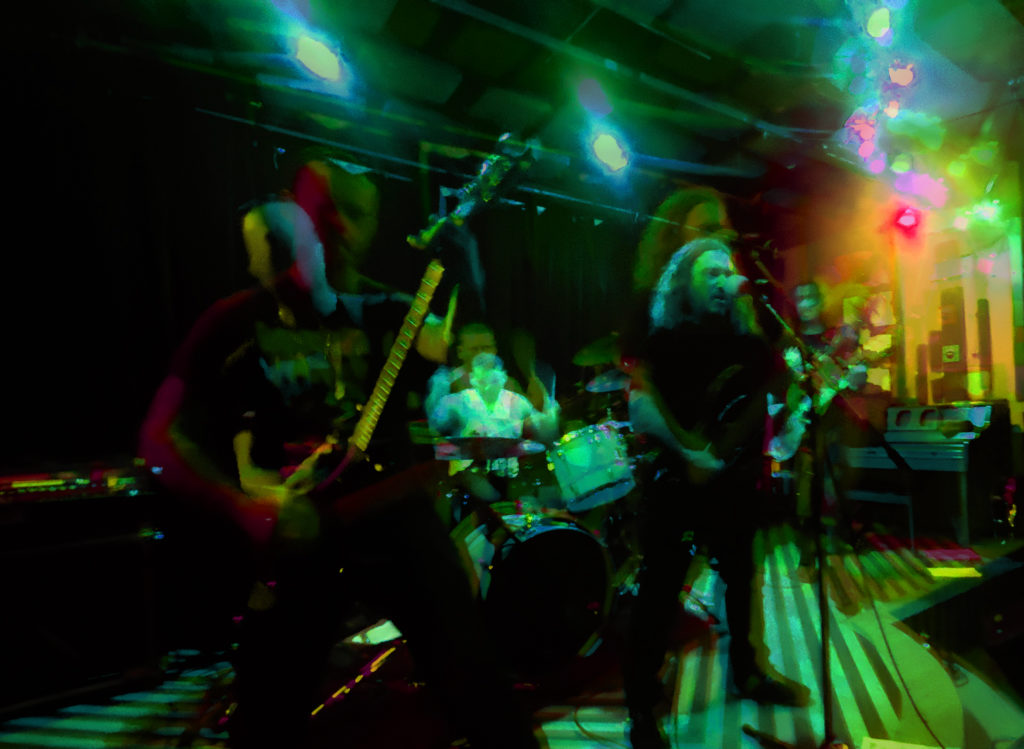 photo by David Brenner
THE THIRD KIND:
Brian Shonen – drums
Taras Appuzo – guitar
Rich Muller – bass, vocals
Mike Gordon – guitar
https://www.facebook.com/TheThirdKindofficial
https://thethirdkindofficial.bandcamp.com
https://www.instagram.com/the_third_kind